Double Trouble: 3 Things To Be Thankful For
A
s Thanksgiving is approaching, we realized that this year is quickly coming to a close! We have made some major adjustments and strides. The largest change we've undergone is both going full time with NNB and…

deciding to scale back Never Naked Boutique. If you've not read the update on that you can here.  We've been able to travel more in 7 months than we have in years and we've been able to truly focus on what we love – writing, photography, fashion and inspiration. It's not rainbow and roses I can assure you. However, things have been good.
In honor of Thanksgiving quickly approaching, we wanted to note:
3 Things To Be Thankful For
Health: Over the past few months we've been struggling to feel skinny enough for 'fashion blogging'. We keep telling ourselves that we're going to hit the gym hard everyday. It's been a struggle at best. However, everyone finds staying fit challenging. Therefore, we are putting it out there NOW… mostly for accountability. We are doing a 10-day "diet" called Akins 40. We will be documenting the progress and what we're eating etc. all on our Snap: NNBSisters and Instagram Stories:

NotNecessarilyBlonde

. More posts on this to come!
Friendship: Recently, we attended our cousin's wedding in North Carolina, a great friend's wedding in Mexico and have one more coming up in December (also in Mexico). It's a lot of work to maintain friendships and sometimes the amount of effort that goes into it is under estimated. We're so blessed to have great girlfriends and women 'like each of you' in our lives. Read more about the women who are influential to us here!
You: We honestly couldn't do any of this without readers like you. You guys come to the page and read what we write about everyday and it means so much! There is a TON of things we want to be better at and adjust/improve. We want to do that because we want NNB to be a place you come for inspiration and information.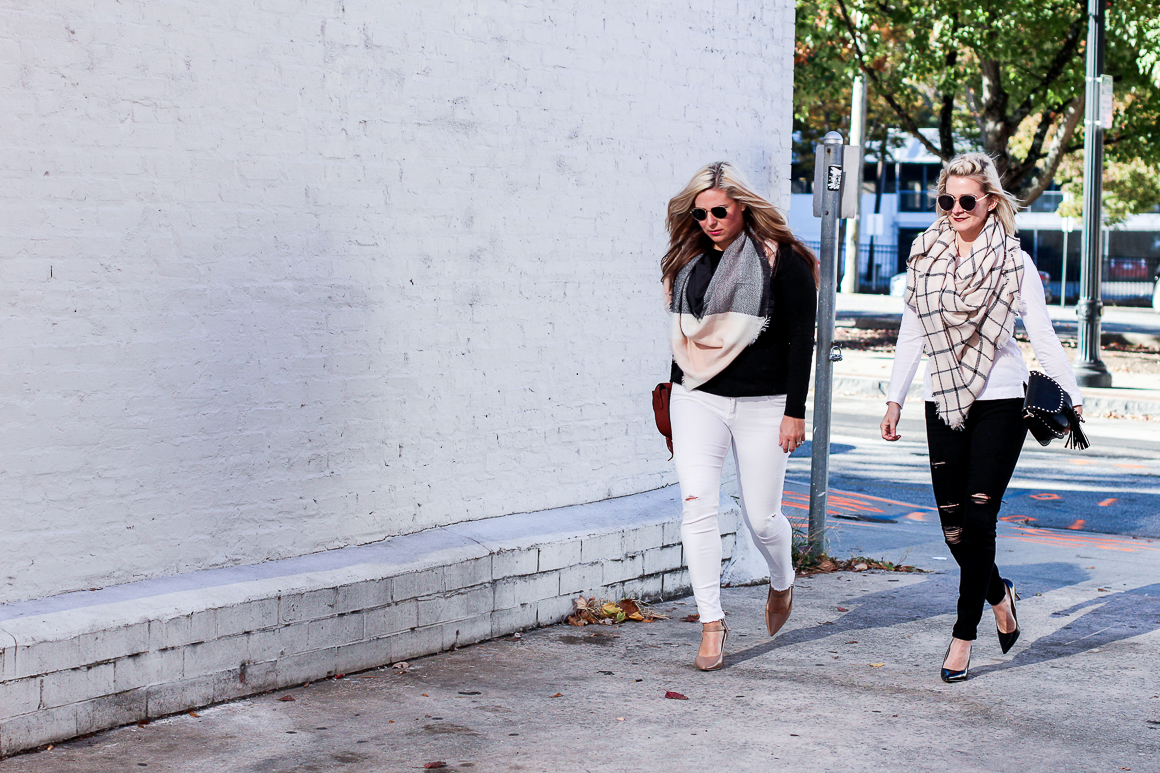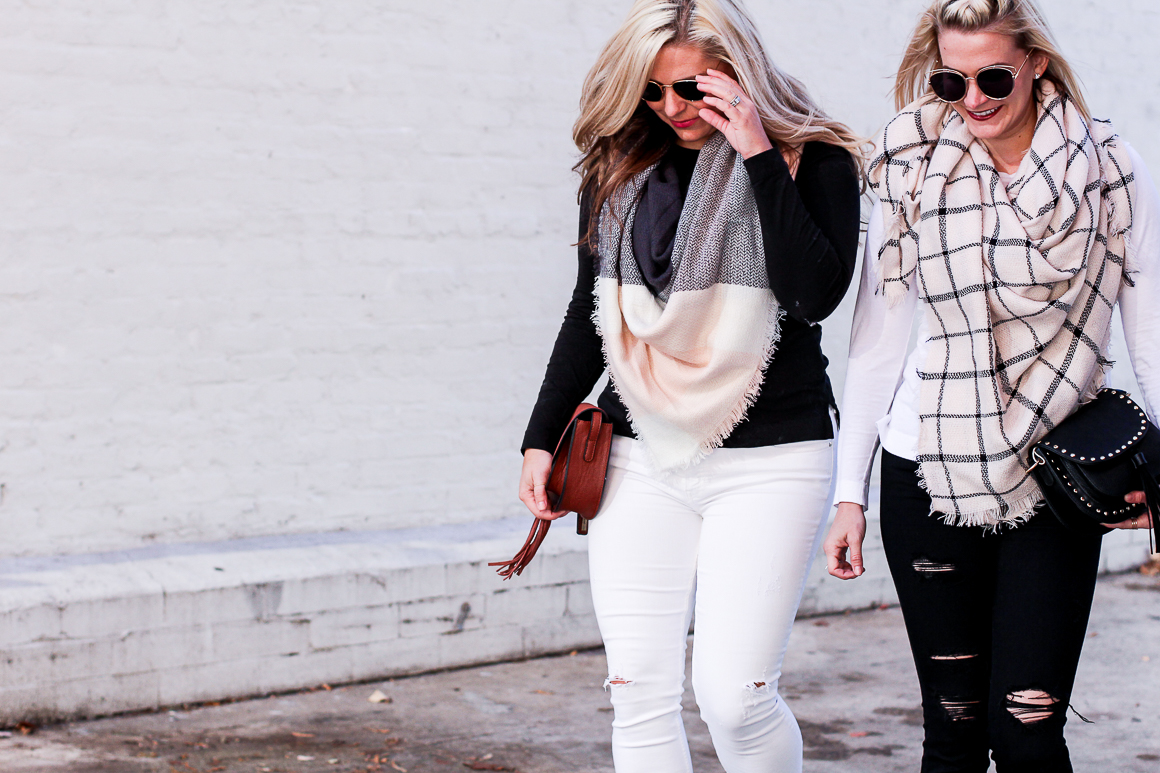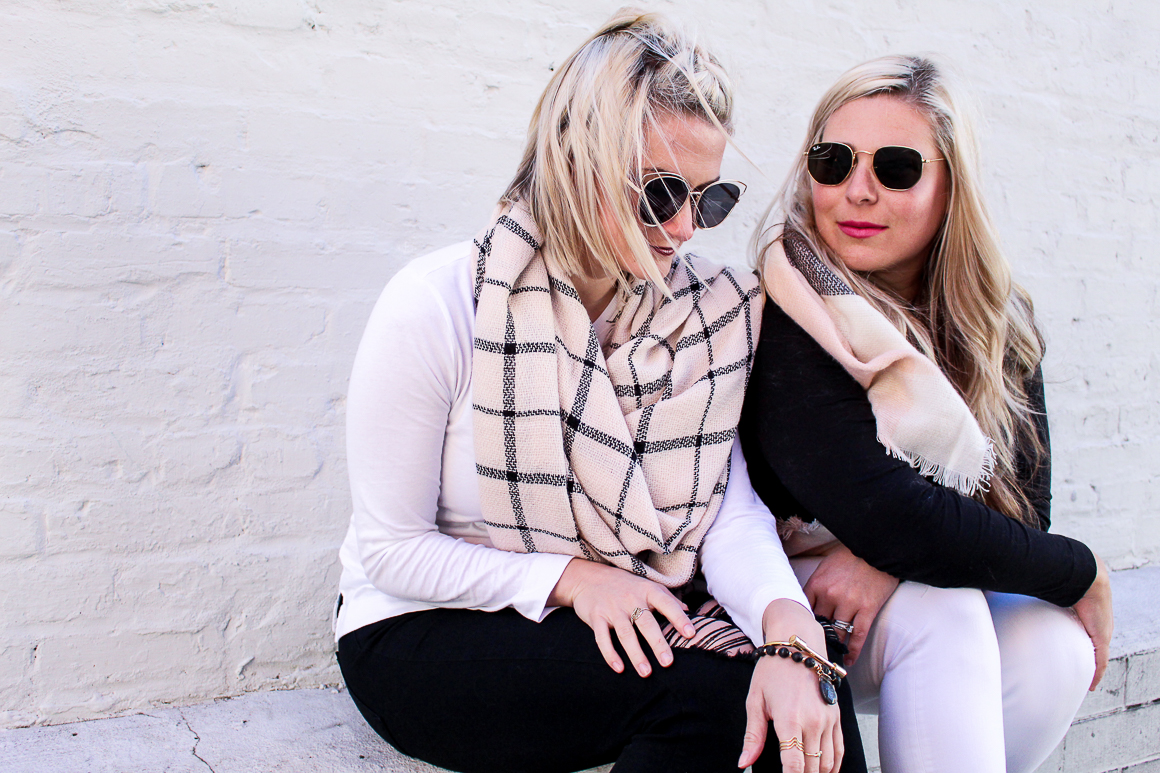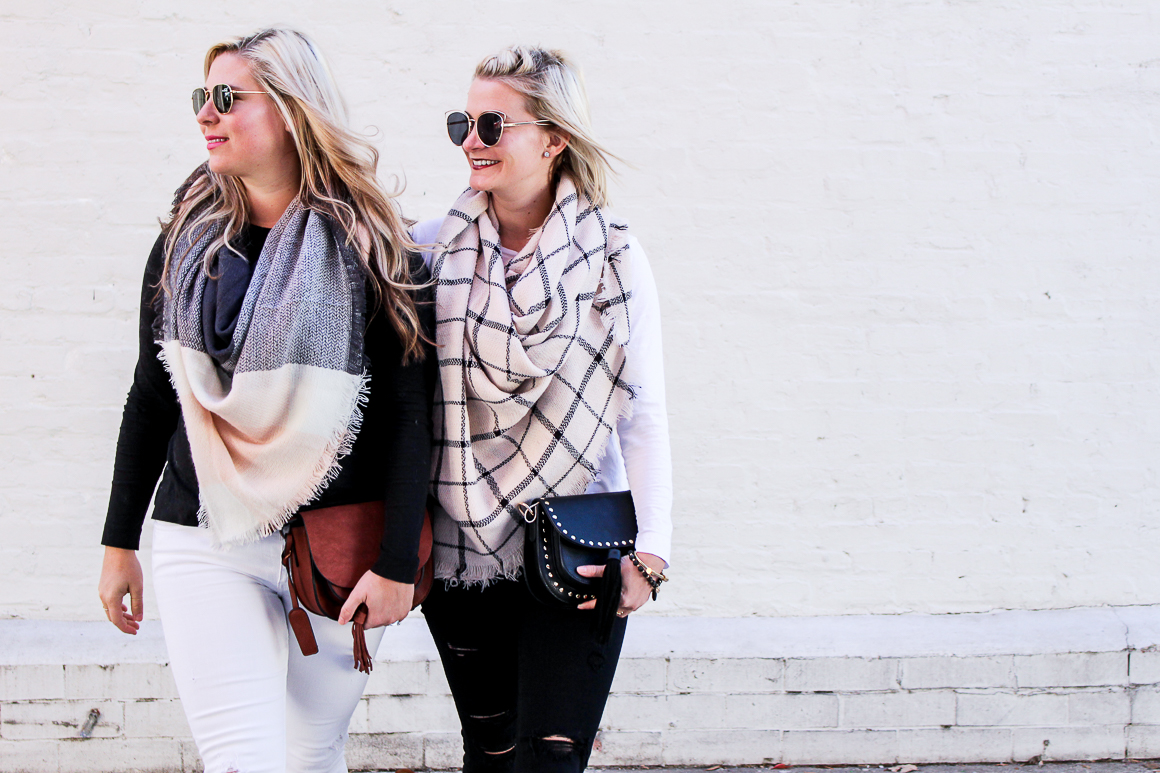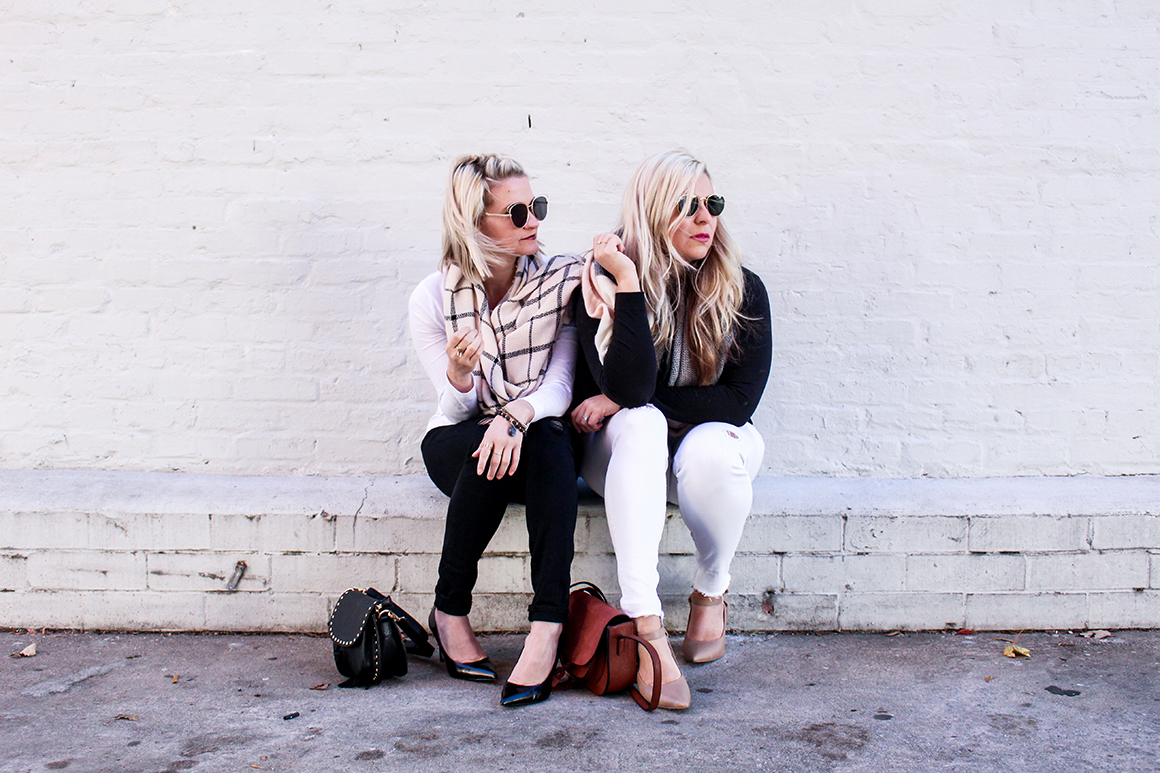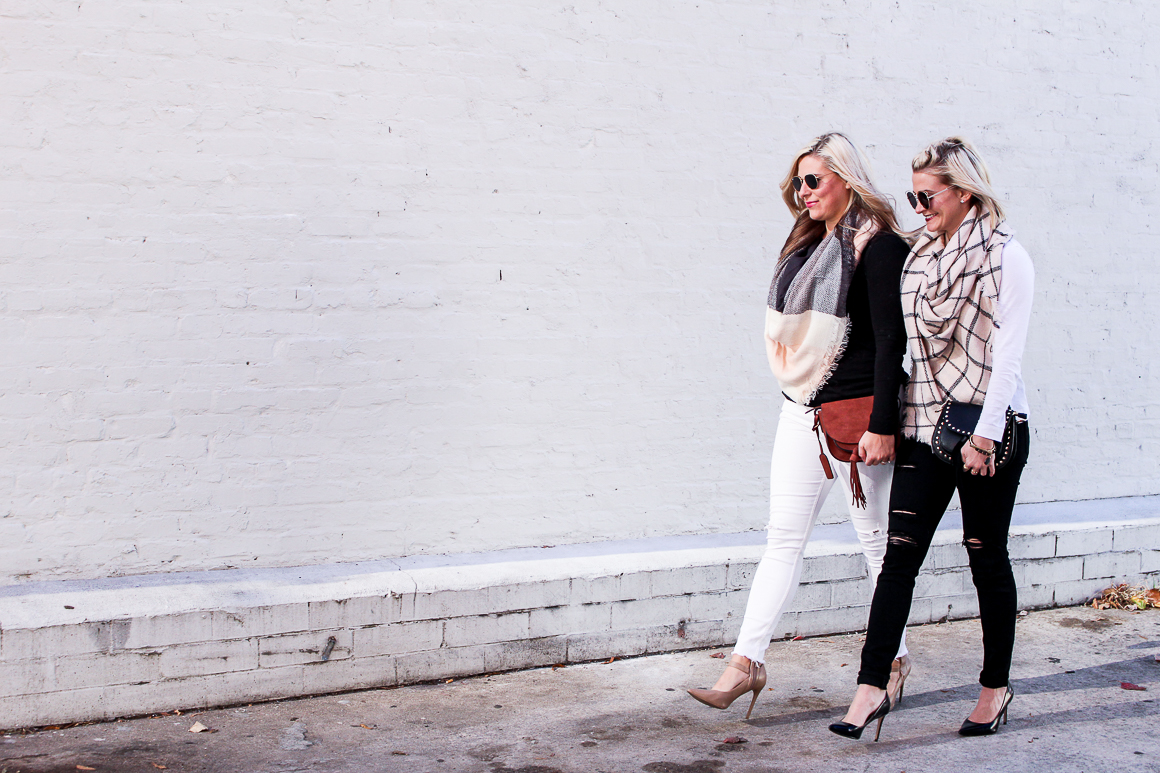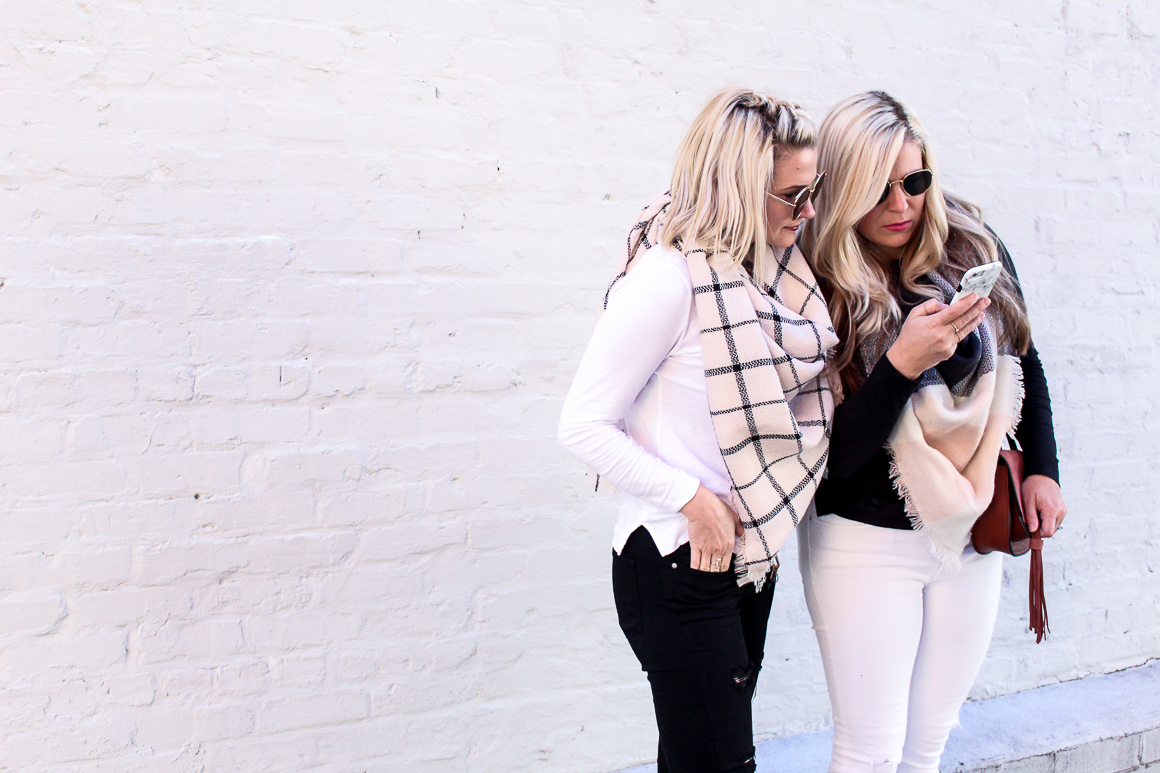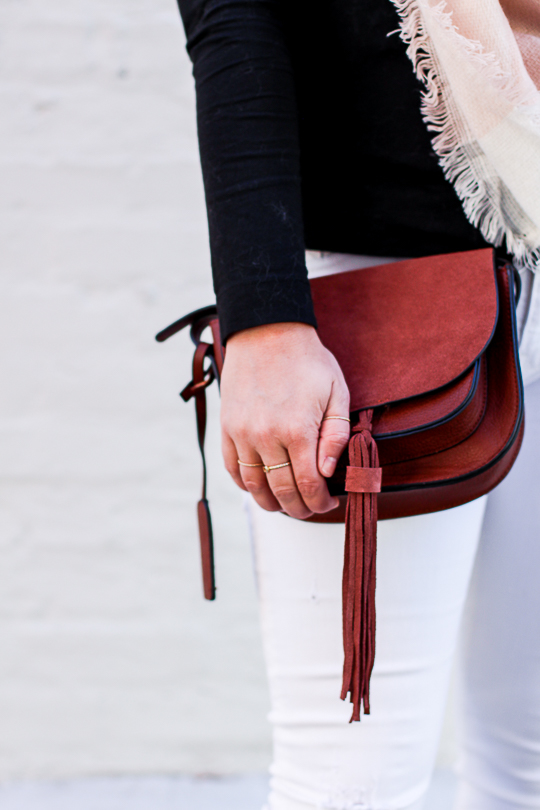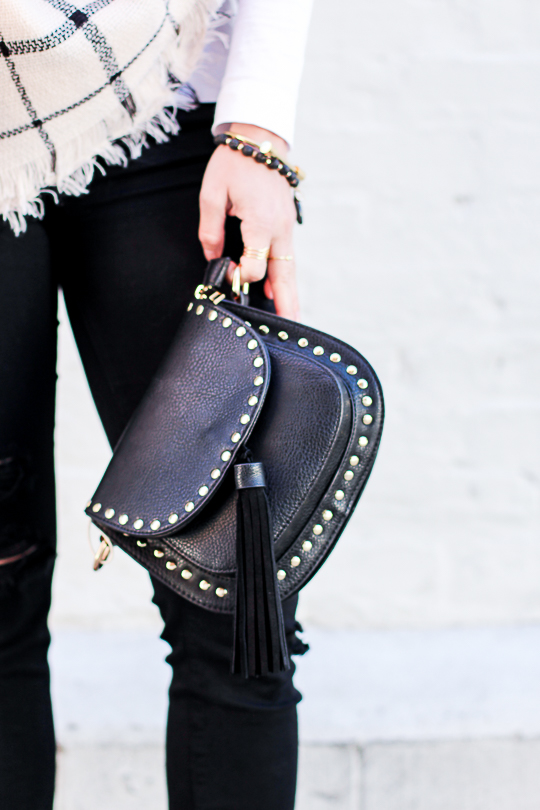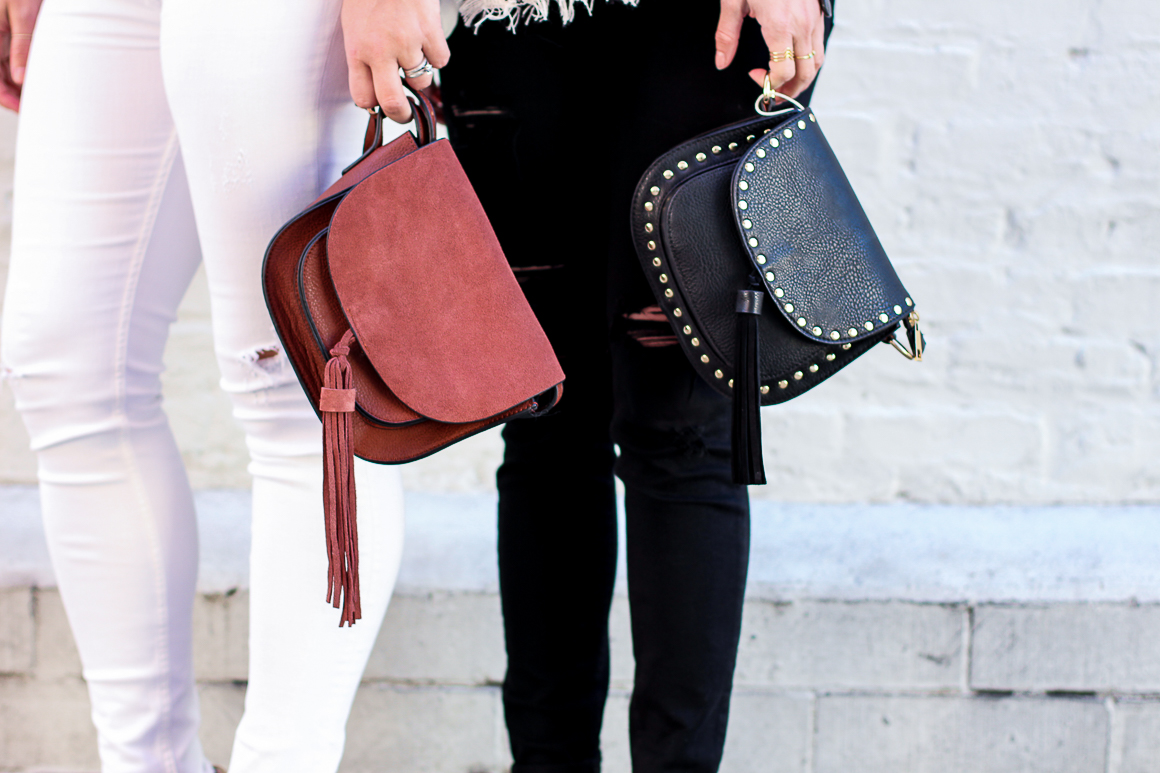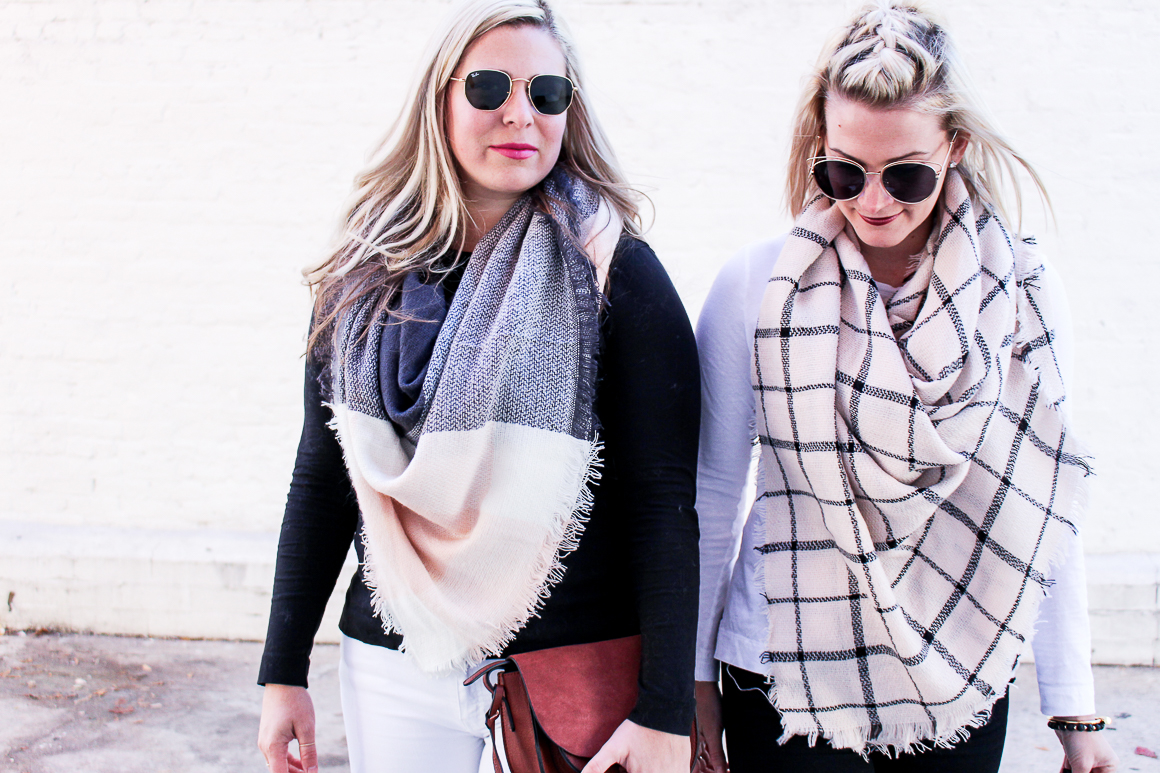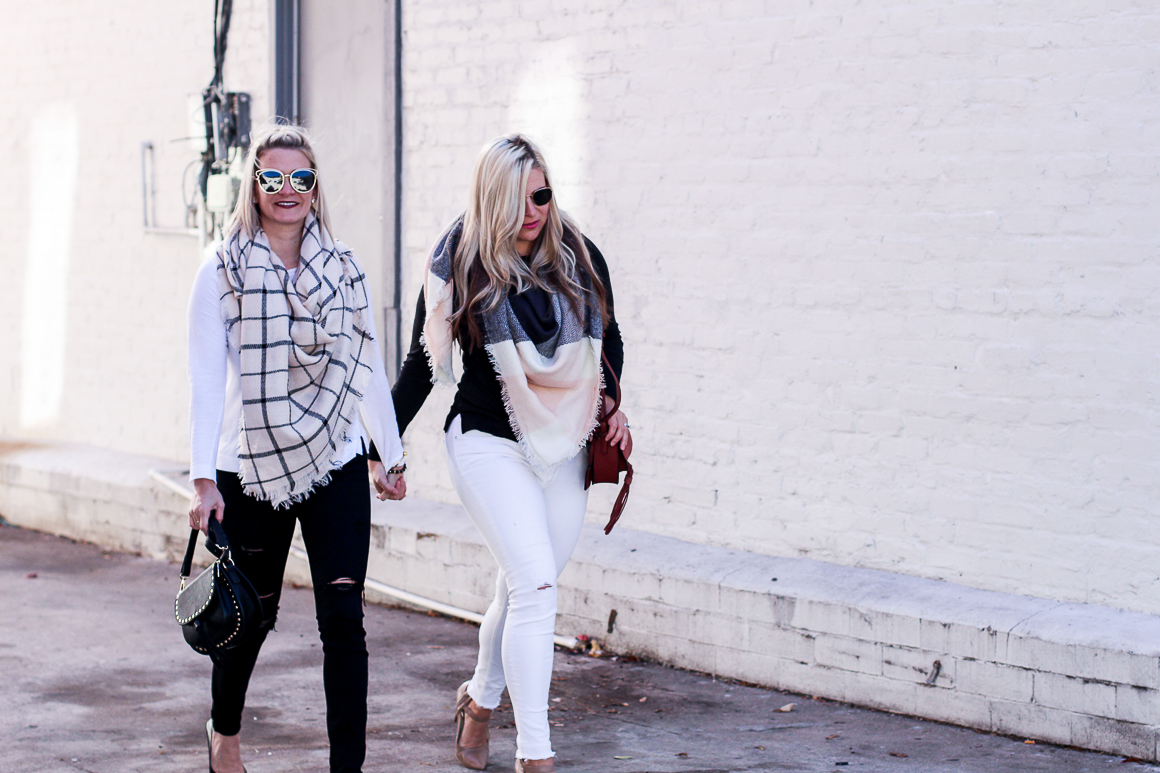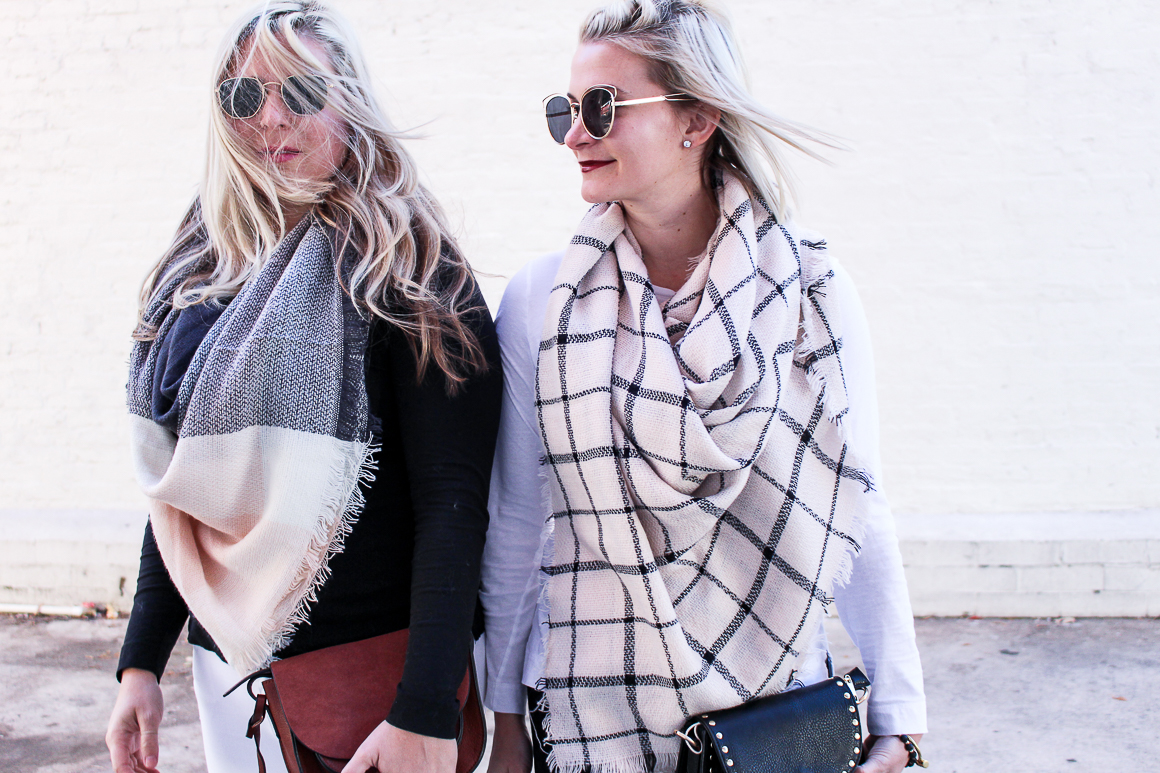 What are some things you're thankful for? With Thanksgiving comes Black Friday and we wrote up a great post on 6 Ways To Score The Best Deals On Black Friday!. Also here is what you can expect this week: Holiday Gift Guide For Your Home, Bold In Black Look and Knot Grey Sweater… plus lots of shop-able OOTD on our Instagram!
Jocelyn is wearing (or similar):

Chelsey is wearing (or similar):

XO,
NNB Sisters
Fun Fact:
Chelsey – I sleep with an insane amount of pillows
Jocelyn – I only wash my hair twice a week…don't judge 😉