ABOUT Not Necessarily Blonde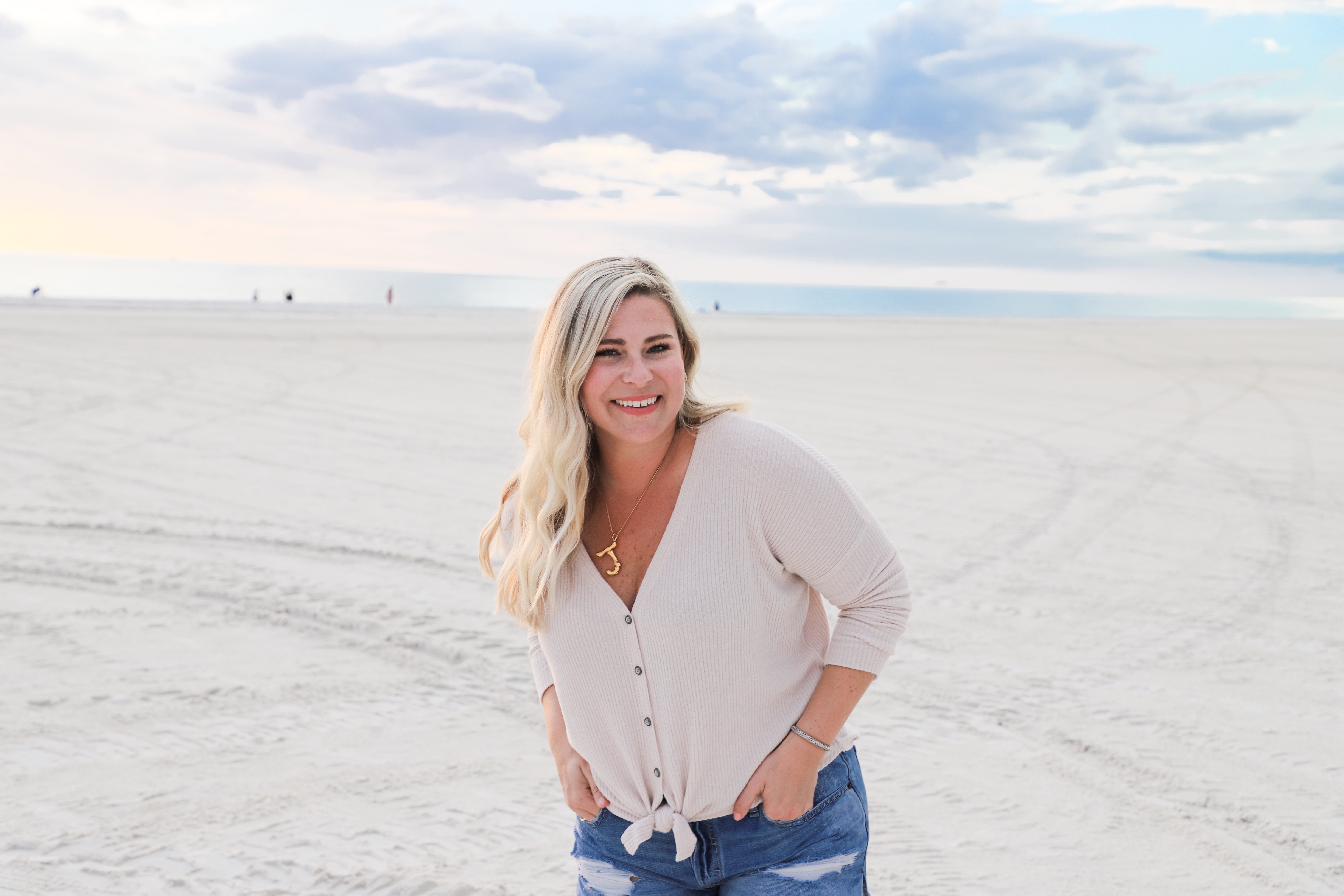 Hi friends!
I am so glad you stopped by ! I'm sure we will get to know each other more but here is a little bit about me. I live in Orlando, FL and have my whole life, husband too. I've been married to my best friend, Brian for ten years and we have two furry babies, Chloe and Narco (short for Narcoleptic, since a puppy he will just pass out). After working in the corporate world for over 10 years, I wasn't really learning anything new or being challenged much anymore and felt I I had lost my motivation. I have always been a really creative person. So after years of monotonous, 8 to 5 work I finally realized I was simply going through the motion with no passion or drive. So about a year later… here I am, trying to keep up with this amazingly creative world we live in today learning new things CONSTANTLY.
Not Necessarily Blonde is my little scrapbook full of memories comprised of personal style, travel, outtakes and thoughts shared! My goal is to inspire each of you to reach for things that might seem intangible. I hope you'll stretch yourself to rediscover the child who believes they can achieve anything again. I also want this little creative scrapbook to be a place where you can find inspiration and information in one place.  All opinions are my own and I will only post content that I truly believe is beneficial for my followers.
I hope to show that an image can capture a million words, but there is so much more behind a pretty picture and everything is Not Necessarily Blonde.