Reflection and Real Moments
S
o much change over these past few days! It has officially been 1 week since I've become a New York City newbie… Life is different here than I expected in some ways. Like for instance,

One of the days while finding stuff for my house we went to Bed Bath & Beyond. If you saw our Instagram Live a week ago, you probably saw how the carts are transported from one floor to the next. It's wild!
On Saturday, we all were able to witness a moment in history when Women, men and children all walked the streets together for various reasons and exercised the American right for freedom of speech. It was a really amazing moment to witness. Being in New York I saw so many different types of people come together. It was very cool and gave me goose bumps more than once!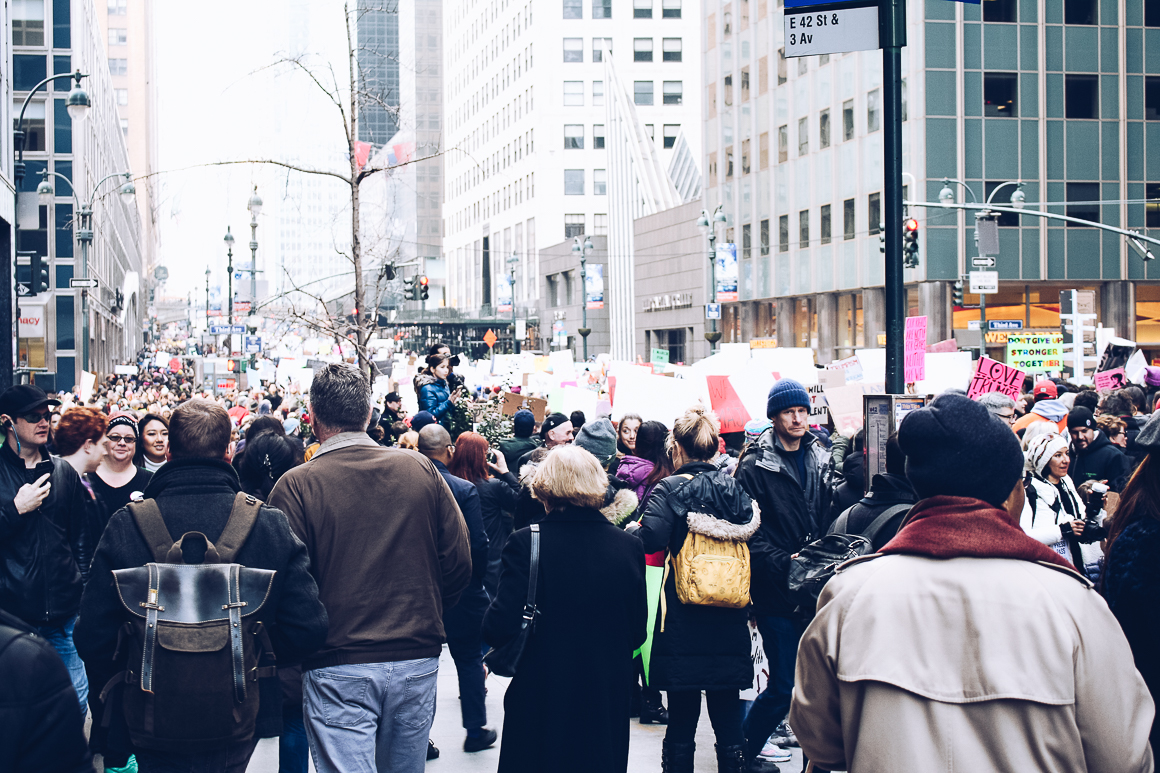 This same Saturday I explored the city trying to figure out where things were located. Where do people go grocery shop, what types of shoes do they wear because you're walking so often – these were all things I've never considered. Also, when you're in Time Square it's like being on International Drive in Orlando (well kind of, but you get my point)… it's where people go that don't live in the city. Even though I live here now, I couldn't help myself, I had to pop into Time Square just because it's so magical and electric.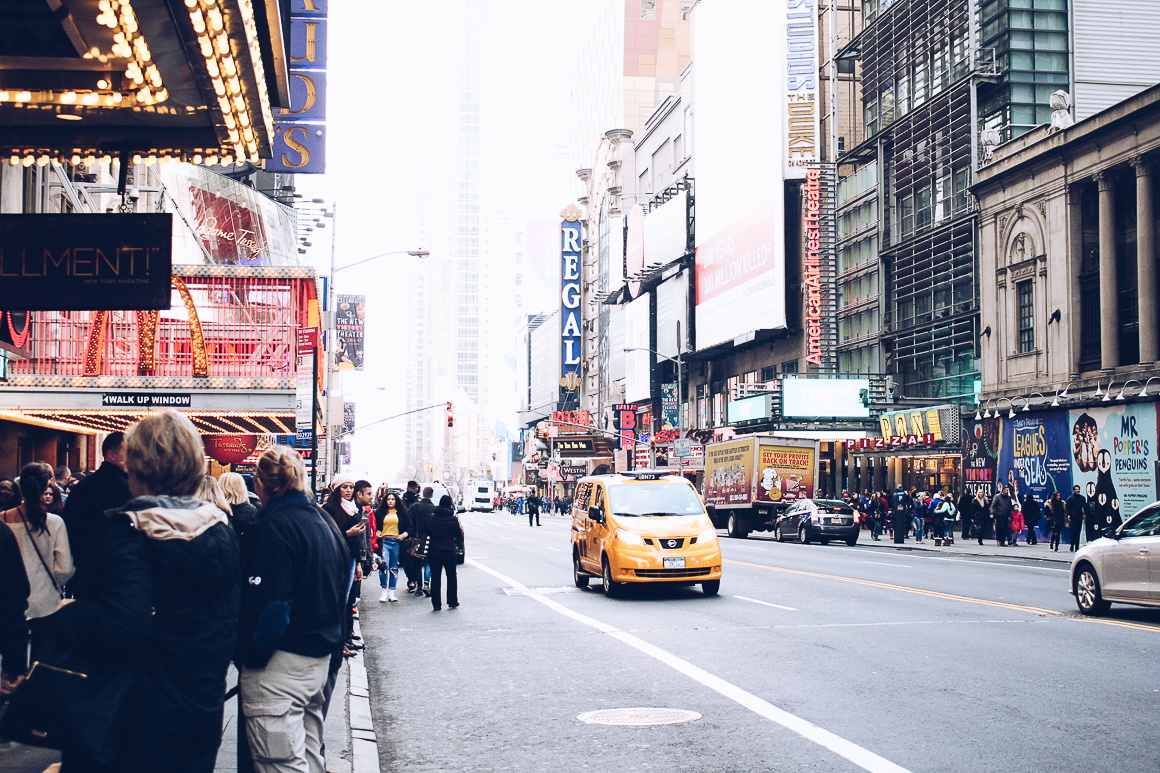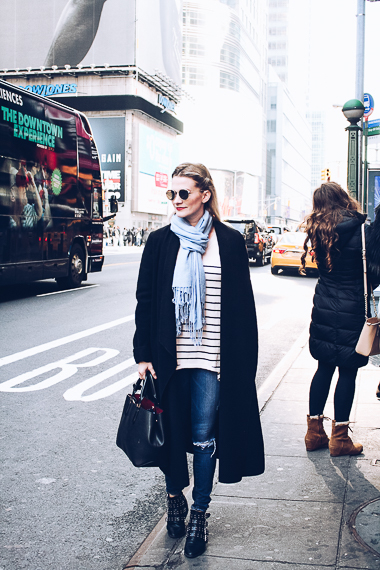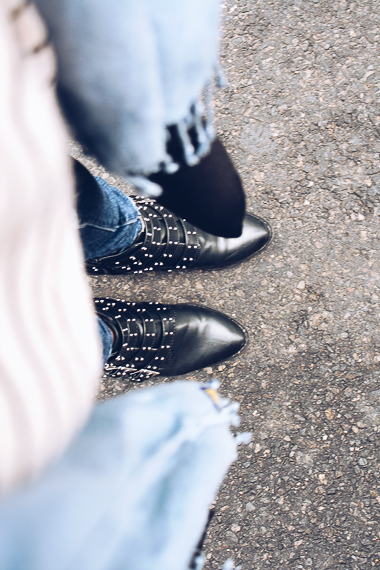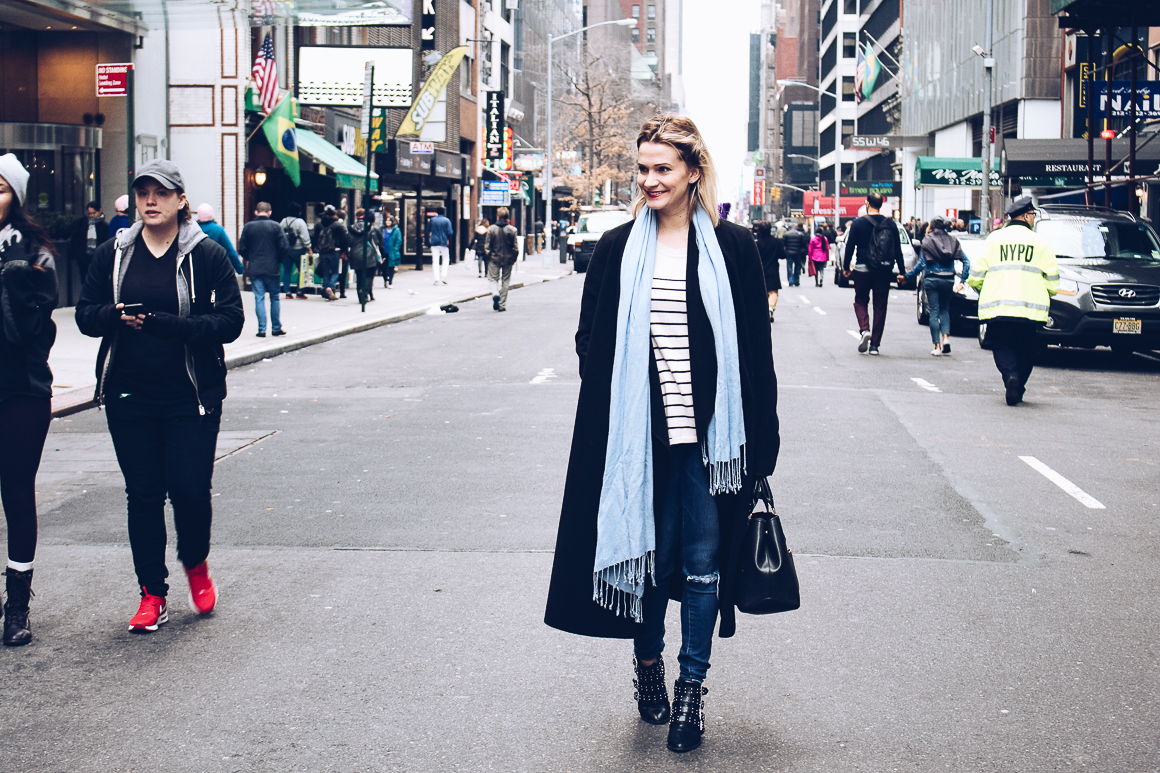 So far, I've experienced the subways and the entertainment, music, violins and dancing that can be found on almost every train stop! Musicians and dancers alike line the under ground tunnels and entertain the masses on a regular basis. Talk about feeling creative daily.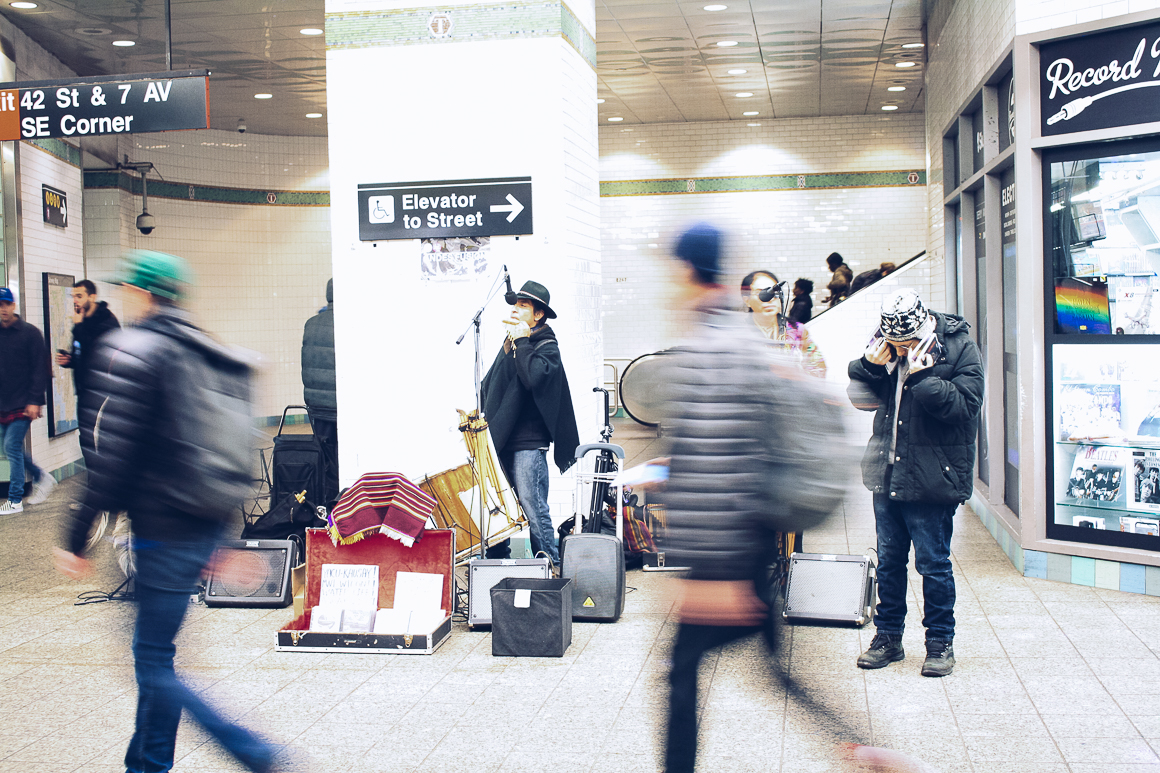 Work is going well. It's been an adjustment getting acclimated to 'corporate' life again, but I'm excited that I'm around the fantastic people in our Creative Division (Fashion/entertainment/beauty) on a regular basis. They're great! I've been a bit off the grid these past few days because I've been boring just trying to get up and running… hopefully next week you'll see more of me on our social accounts!
Oh and as a random side note, I had NO idea there were so many fashion, beauty and lifestyle companies/firms out there. If you're ever interested in how that world works, let me know. The people behind the brand that make things go round… it's truly a world I never knew exisited in such depth!
I have to say I have missed home a bit these past 2 days. I think it's mostly because I don't have the opportunity to just hop in my car and bounce over to my mom or sister's house whenever I'd like and steal food out of the frig (lol). However, I made a commitment to do well in this massive city, so – do well, I shall! It's a totally different world. We've been asked to attend the Sherri Hill fashion show during NYFW and attend several pre-party shows which is amazing! It's really exciting to be in the mecca of all things fashion. Such a blessing to have this opportunity, really.
When I think back to December 2016, when I decided to make this move, I thought it was the crazy choice I could ever make. Now, I am sitting here in my New York City apartment sitting on my bed writing this post and looking out of my window at the Hudson River. I have clothes hanging on a rack next to my bed that need shot, listening to 80's soft rock and a glass of wine in my hand (shhh) and I'm feeling overwhelmingly blessed. It is really easy to forget why you made a choice on a particular thing, but I have to remember it's because I love writing and blogging and I am going after this crazy life/dream. It's all going to propel NNB forward!
I am looking for a fashion photographer though! SO if you know anyone or come across someone on social media, TAG US or DM US PLEASE!!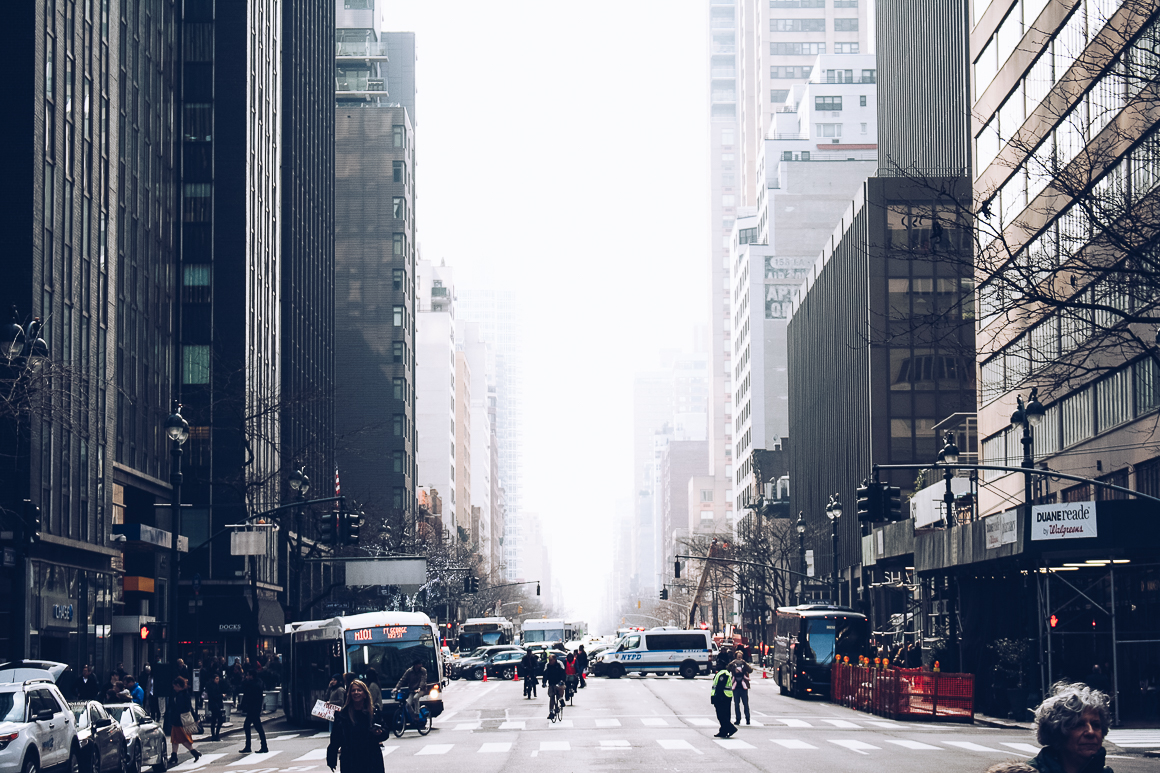 The difference between a successful person and others is not a lack of strength, not a lack of knowledge, but rather a lack of will. – Vince Lombardi 
Go after your dreams my darling before they become a distant idea that came and left you.
XO,
Chelsey
---
Shop Items In This Post