The Best 5 Day Cleanse
Hi ladies, I hope your February is off to a great start! I know after the holiday festivities that included lots of yummy food and drinks, I am always looking for a reset in January. Unfortunately, I was sick the first few weeks so I am looking at February as a "redo"
I have been dealing with stomach issues now for a couple of years and I am always looking for solutions. I have had my eyes on this 5 day cleanse called Prolon for almost a year but never pulled the trigger. My sister got married last November and finally, the two of us decided we needed a reset/ cleanse beforehand. I can not express to you the changes I saw & felt in just those 5 days. Not only did it help tremendously with my uncomfortable stomach issues but I had loads of energy, mental clarify, less bloat, and bright skin. During the cleanse, my mom kept saying  she couldn't believe the difference she saw, I was happy, talkative and more energetic. For me, the craziest part was Brian had been out of town for a show that week and when he walked in the house and said, wow J, you look so different I knew there were changes. I can't really explain it but I felt different and knowing he thought I looked different meant I did something right. I hadn't felt that good in many many years.
I have never done this before but reached out to the company, Prolon asking if they could give a discount code (below). I knew this could help so many other women and in the past two months over 50 women have used my code. Many have messaged me saying it was the best reset they have ever done and they felt incredible. The best part, you actually get to eat during the day, soups, nut bars, coco crisps, etc.
Benefits of the cleanse:
ProLon enhances your body's natural processes of cellular clean-up which naturally gets triggered when your body is in a prolonged (3 or more days) fasting state.
ProLon has been tested to help people lose an average of 5 lbs. of fat and 1.2 inches of waist circumference, while preserving lean body mass).
ProLon provides the body with a scientifically developed combination of micro and macro-nutrients designed to keep the body nourished while going through the rejuvenating process of the fasting state.
I will be doing another round in about a week if anyone would like to do it as well. Below is my link and discount code.
Use this link and my code: JOCELYN10 for a discount
Click here to find more information and order your box. 
This is the before and after from my first time doing the 5 day cleanse back in November 2021. The only thing different is I have on mascara in the right photo.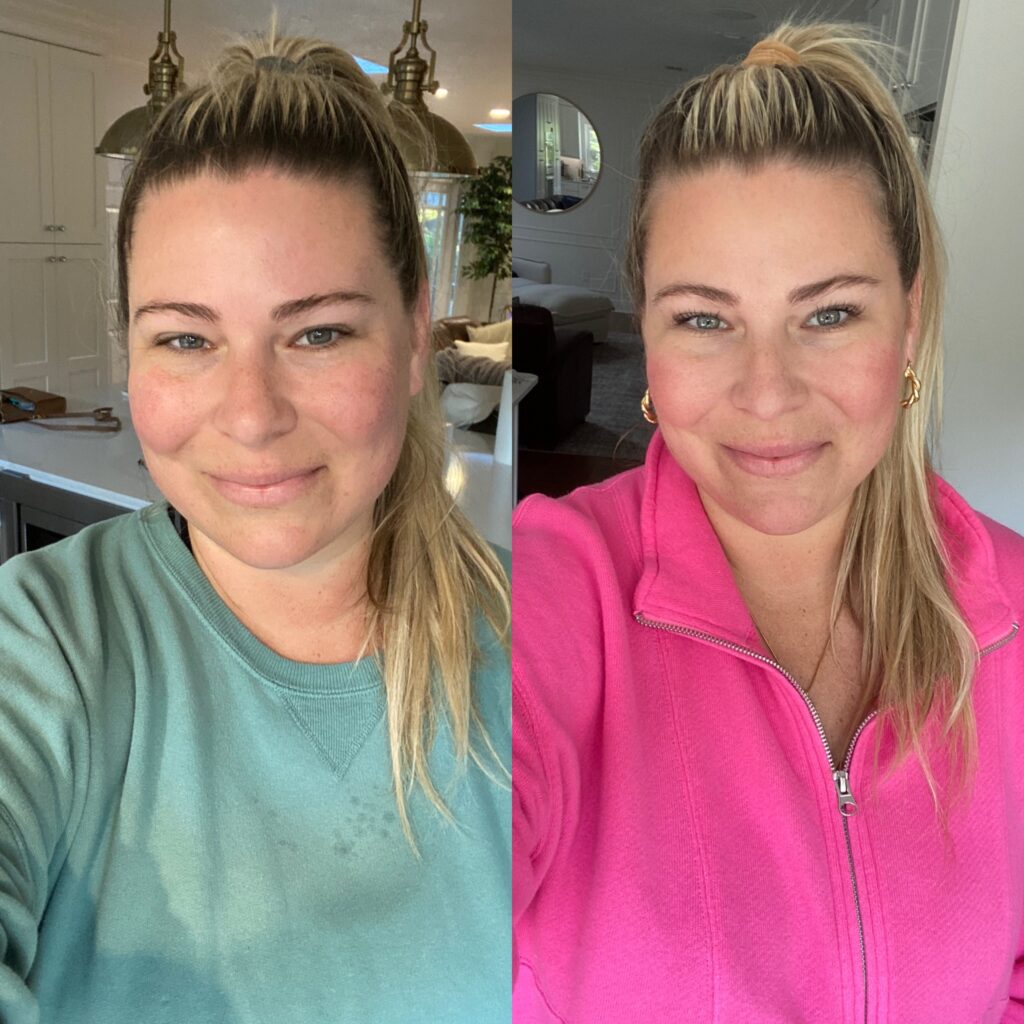 Tomato soup with crackers.
Soup, coco crisp and tea.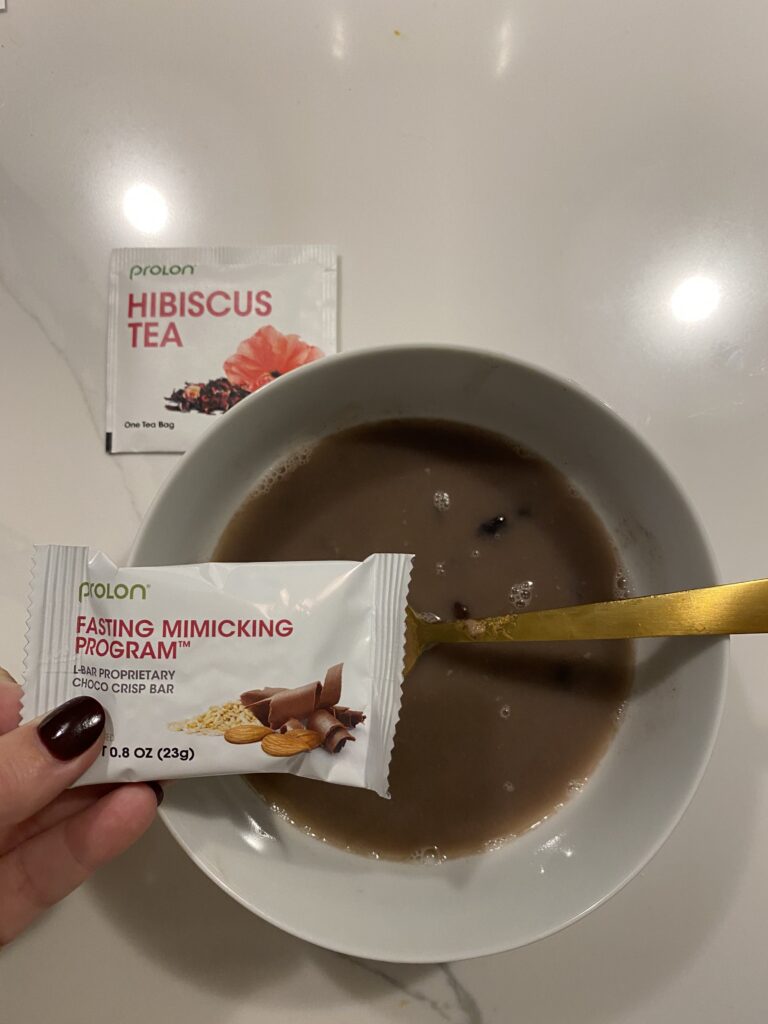 Disclaimer: What works for some may not work for you. It may be wise to consult your doctor. This is NOT a diet and shouldn't be looked at like one. This is meant as a rest or cleanse.
If you have any questions, please do not hesitate to email or message me on Instagram @notnecessarilyblonde
Xo, Jocelyn