Hat Trends This Season
Hey there and happy Tuesday! Do you ever put on an outfit and feel like it is just blah or needs something to finish the look? That happen to me over the weekend…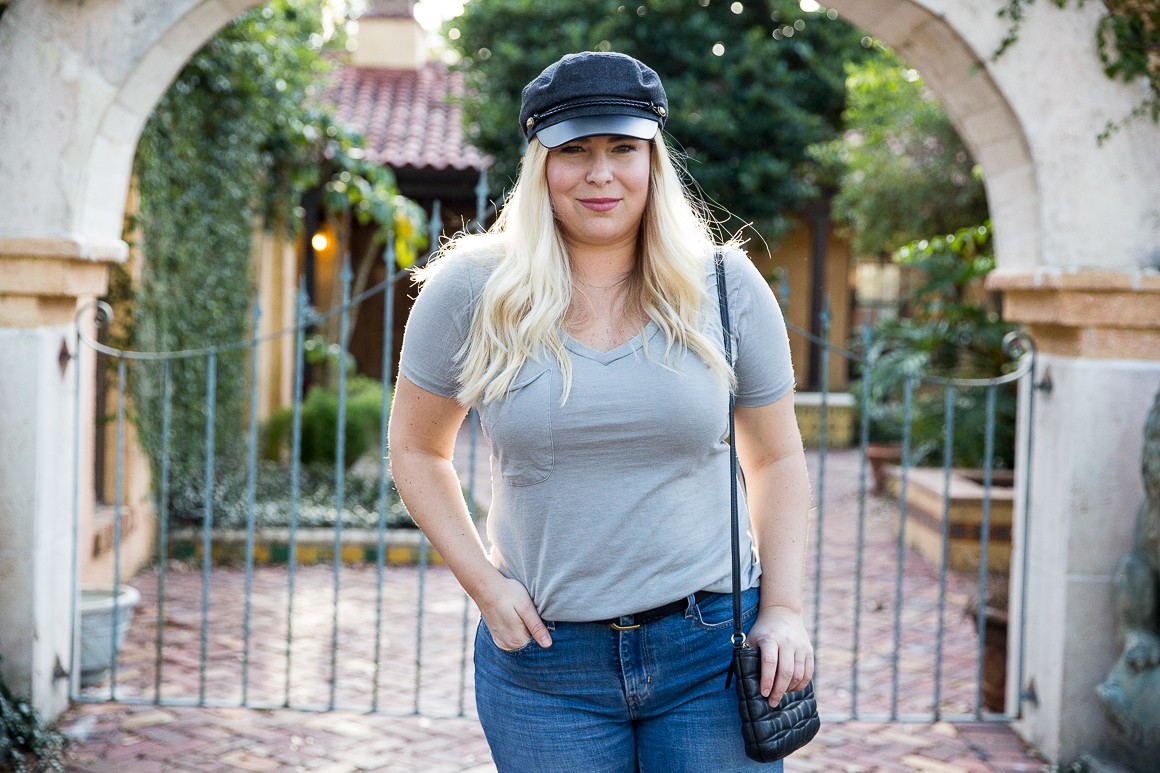 Wearing: Jeans, Tee, Hat, Bag, Shoes 
We were getting ready for dinner and I had on my favorite ripped jeans with this super comfy pocket tee, and heels but I just felt it needed more. So I put on this cap and it made such a difference, my look felt so much more complete. It inspired me to write this blog post because I would say most of us wear items we can wear to work and play but adding a little "something", like a hat can make the look stand out so much more. Here are some of my favorite hats from this season's trends..
Beanie: I am loving all the pons on beanies right now, it is such cute touch. Much better than just a standard black beanie… BUT if you have a cool jacket or sweater, maybe a simple beanie would work better.

Fiddler Cap: I would have to say these hats are my favorite. This is the fiddler cap I added to my simple look over the weekend and I love it! I am thinking about buying this one next, loving this color right now.

Fedora: I think this is a trend year after year which is why everyone should own a goof fedora hat. Between my sister and I we probably have about 8 and rotate them each year. You may see Chelsey in this fedora (tan color sold out) a ton on our Instagram Stories.

You can click on any image of the item that may strike your fancy. Xx