A Guide Through San Francisco
So a few weeks ago Brian and I went on a trip to San Francisco and Napa Valley for our eight year anniversary. Can't believe it's been eight years already, time really does fly! This was the second trip out to northern California together and boy was it a ton of fun! Here is a run down of places to stay, eat, and things to do…
Navy Skort (old, simlar here, and here), Gap Shirt, Striped Hoodie (sold out, similar here), Never Naked Boutique Sunnies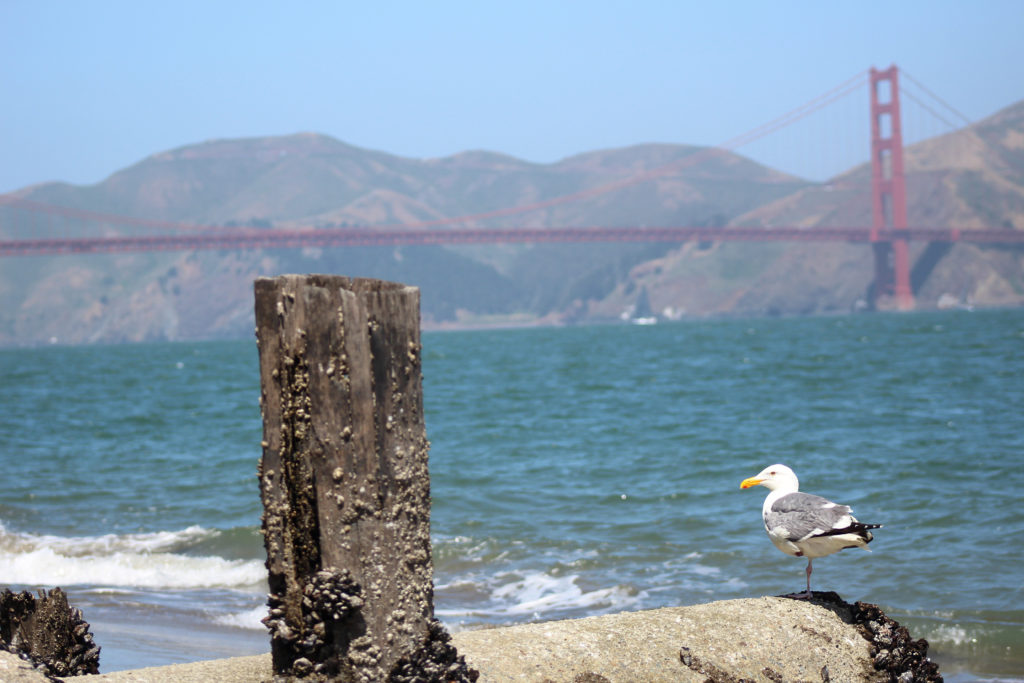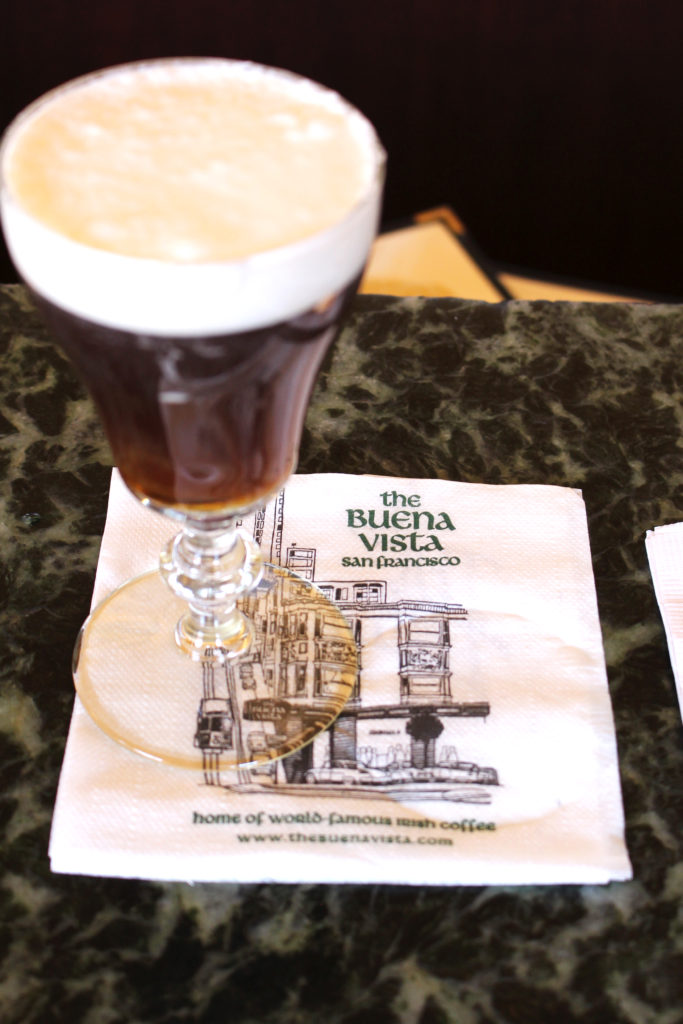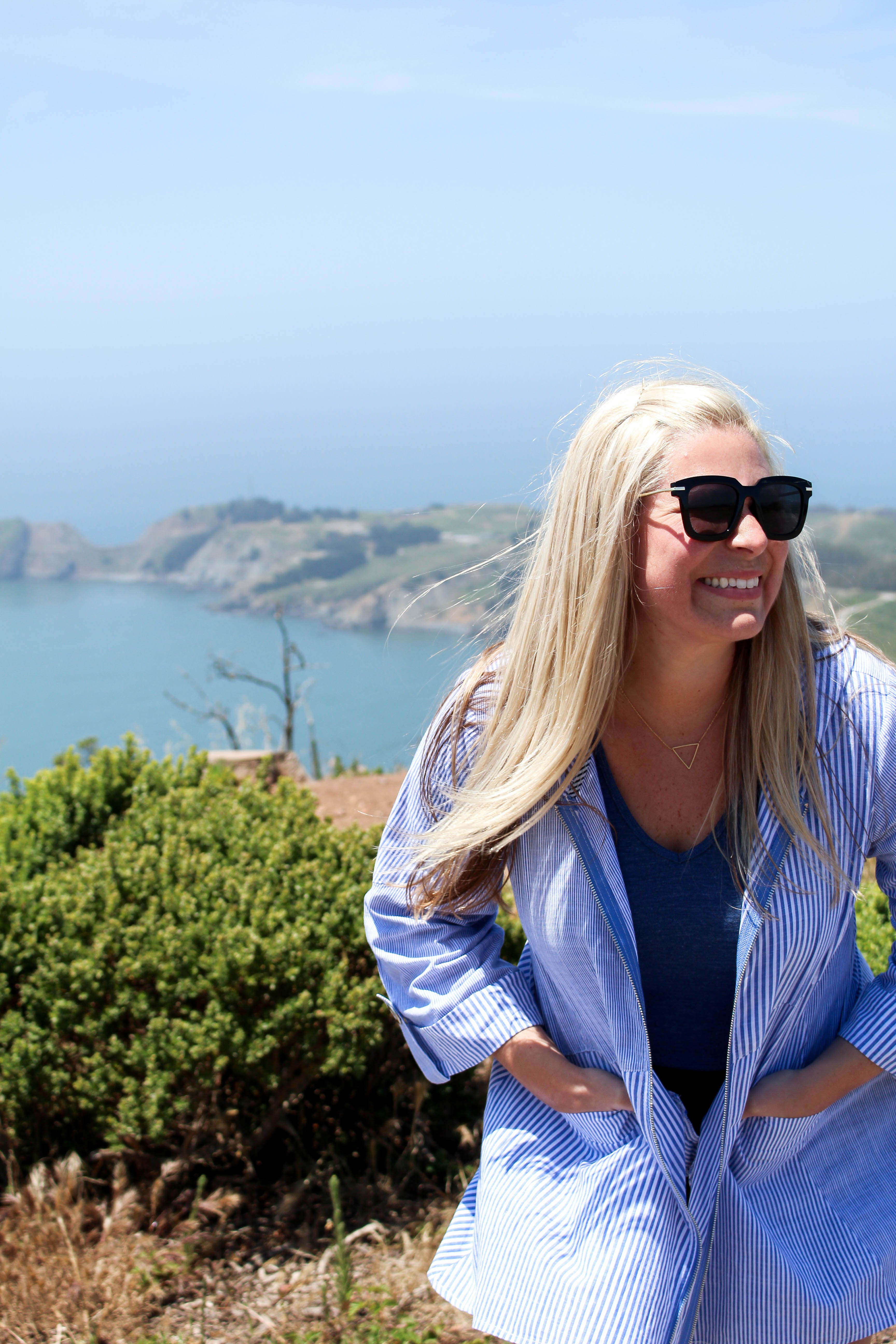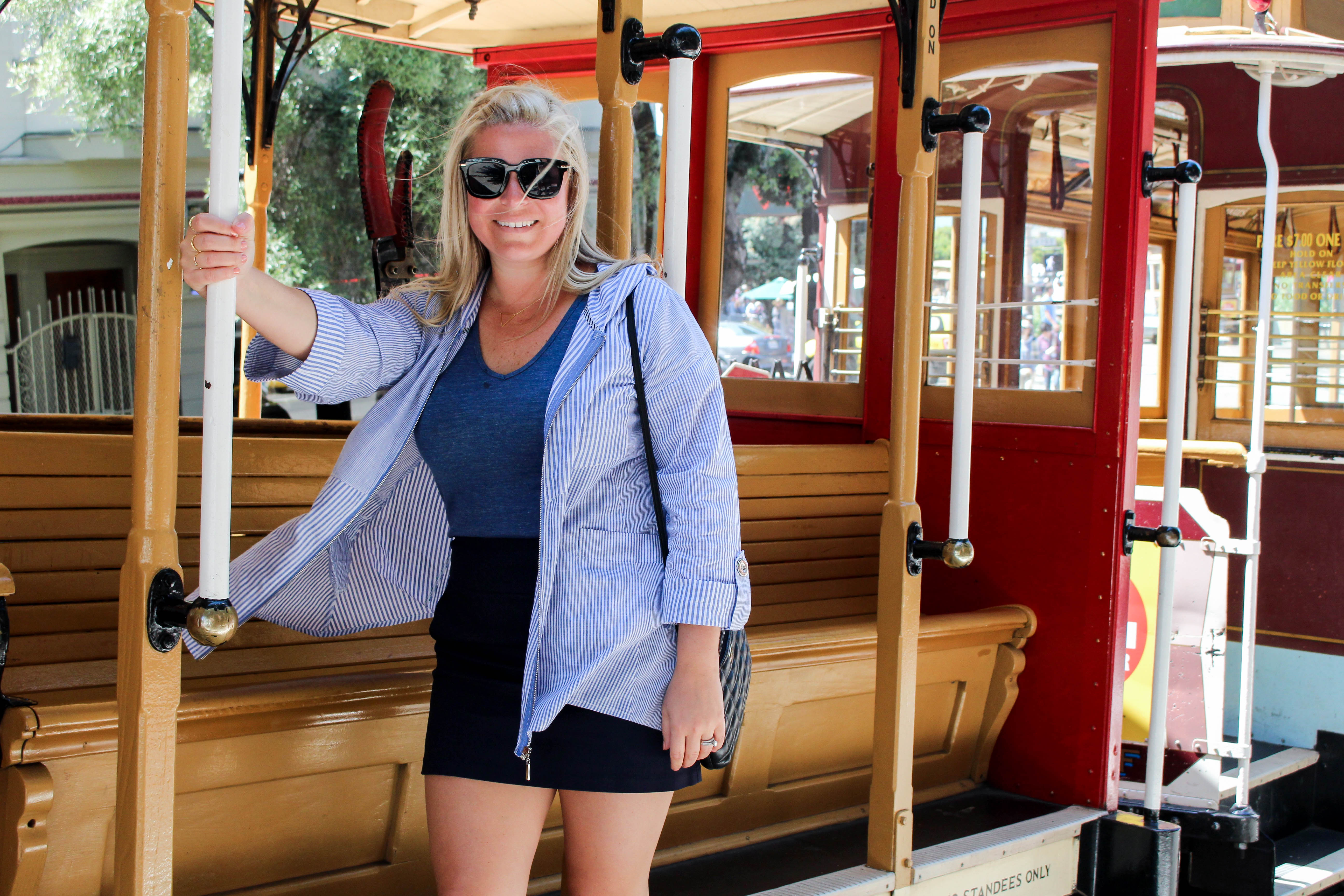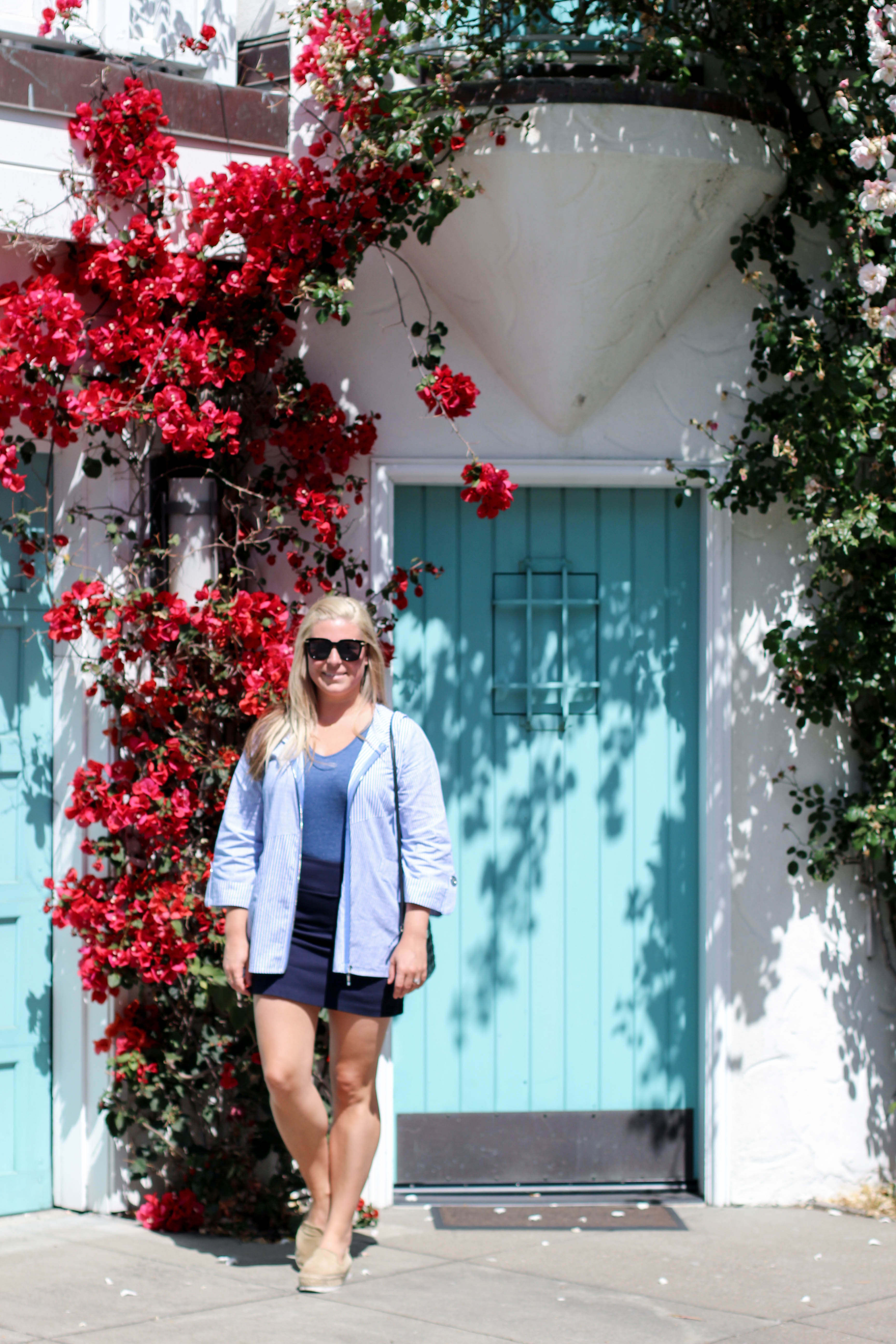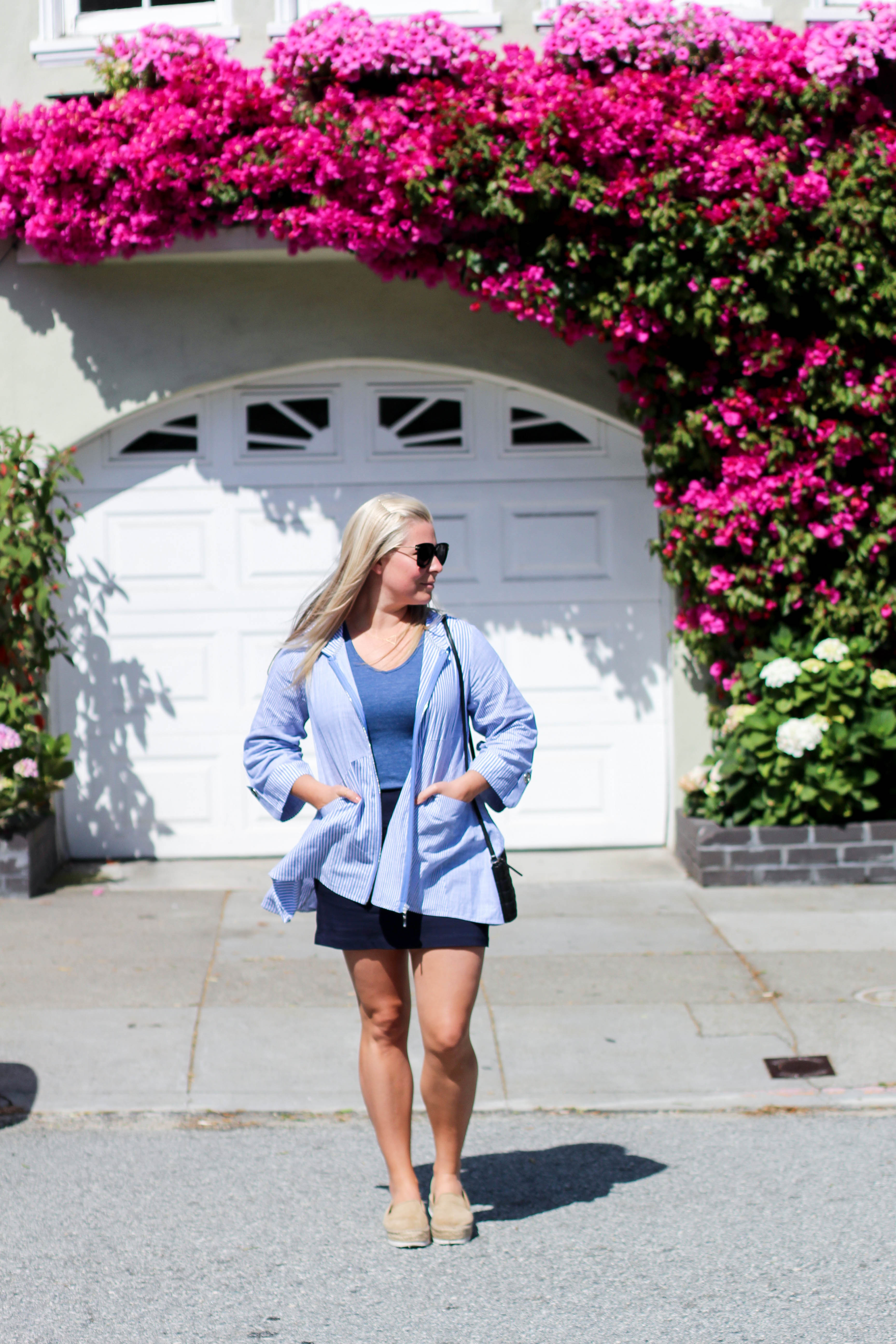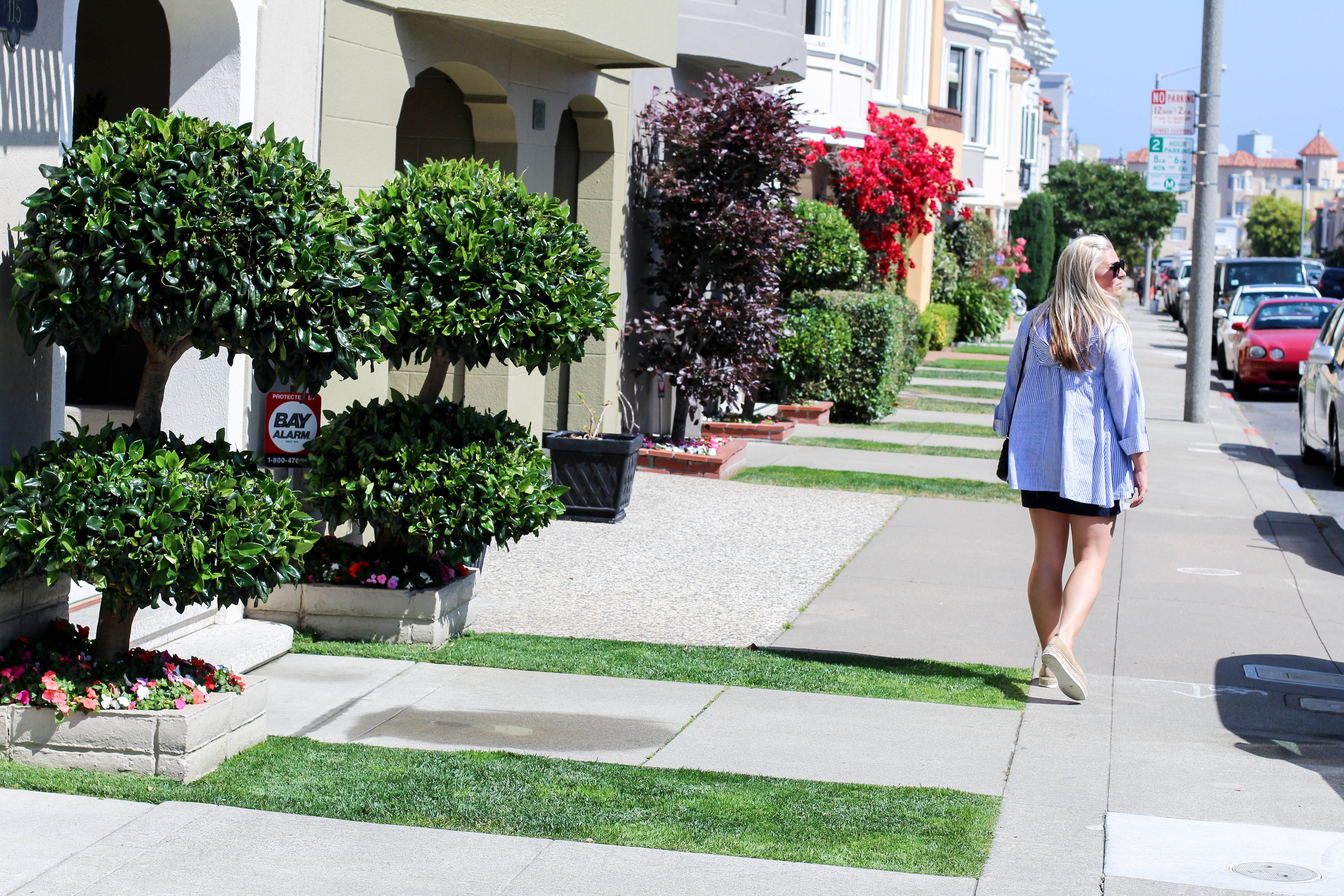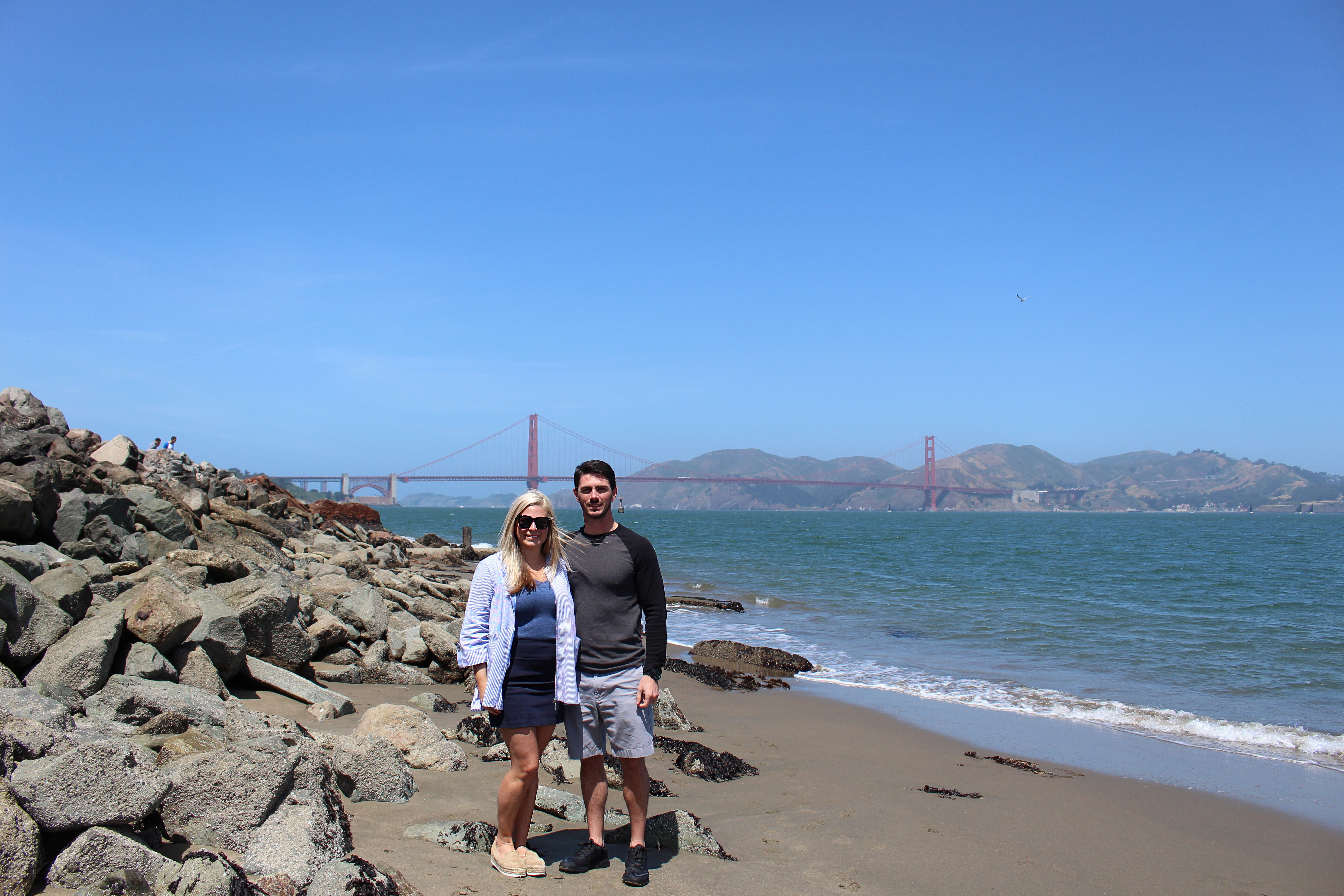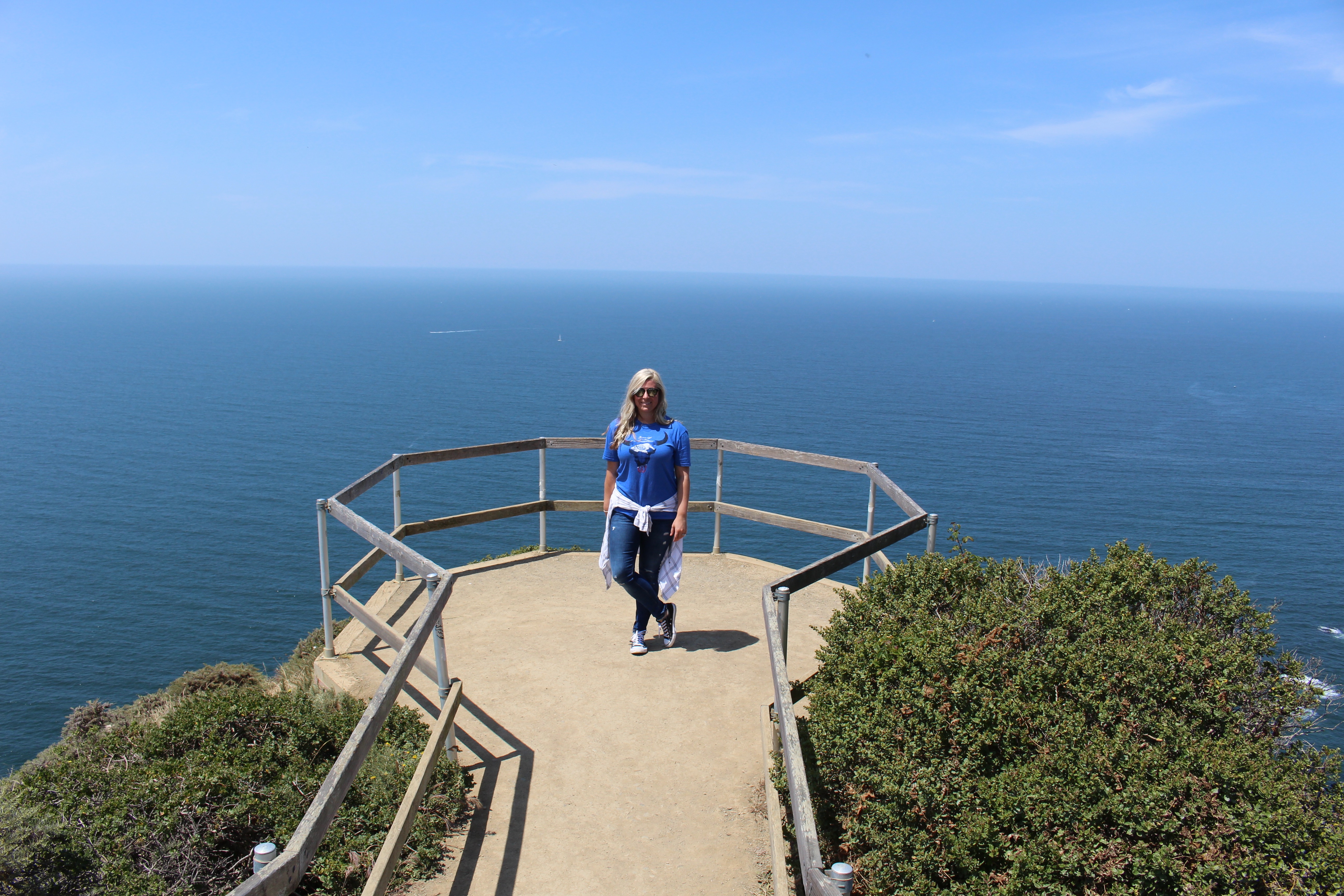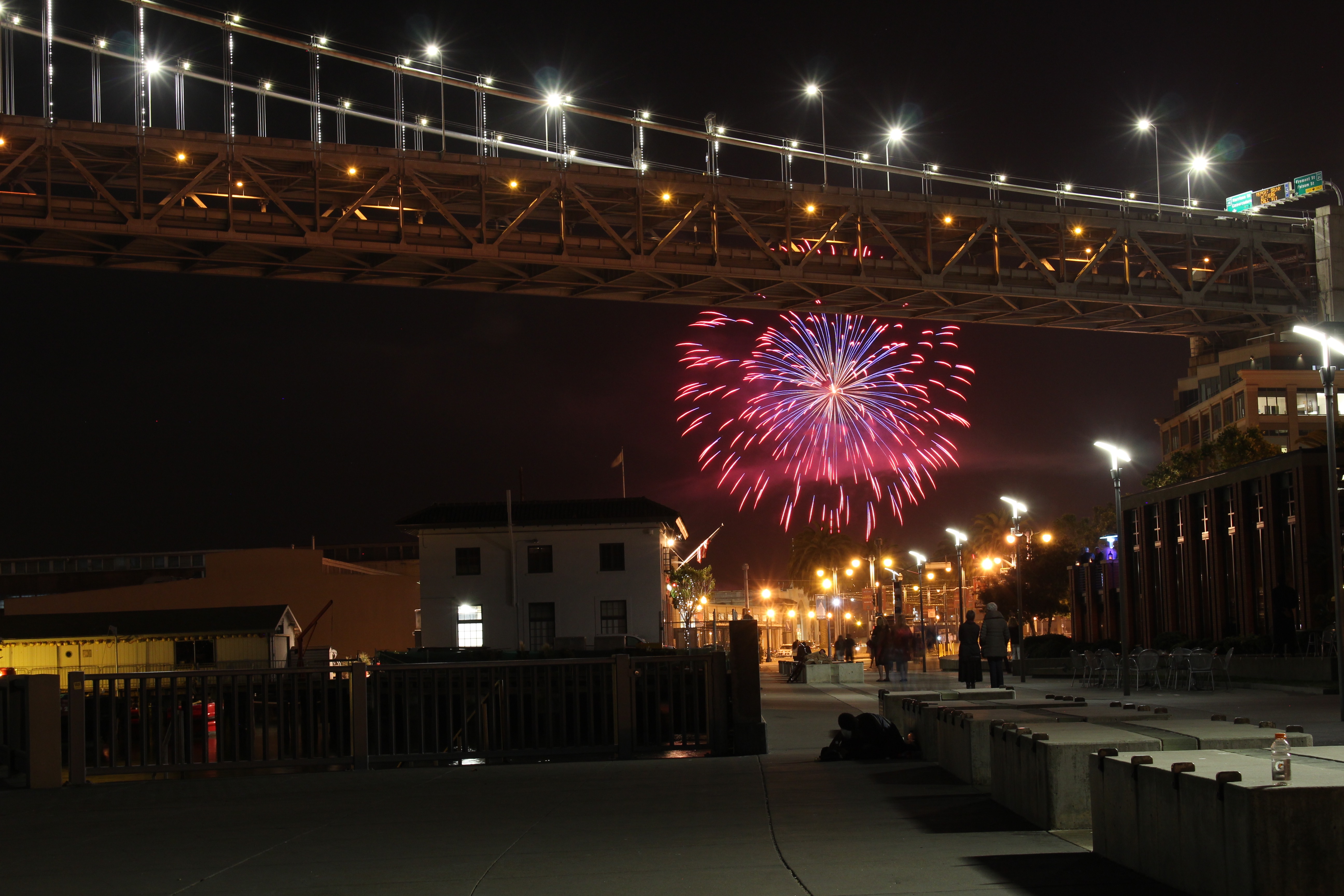 Stay: The first night we stayed at the Hilton Union Square because Brian was wrapping up a show there. It was a decent hotel but I have to say, the rooms are pretty small and the lobby was packed with people from the big conventions they host at this particular hotel. Thankfully the next morning we headed right down the street over to the Westin St Francis – in the heart of Union Square… highly recommend it! It really is a gorgeous hotel, with good size rooms, swanky lobby and even a wine tasting bar!!
Eat: Well, normally I am the one to do all the research for our trips and make the "itinerary", but this time, Brian did it all. I am pretty sure it is only because San Francisco is a mecca for amazing food, and that is right up his alley. The first night we went up to the very top of the Marriott Marquee to check out the amazing lounge, The View . Holy smokes it was phenomenal. On one side of the lounge you can view the beautiful blue water as well as the Bay Bridge, then you walk to the other side of the lounge and view the colorful sunset and amazing city. Their food was good, but the views were priceless! The next night we went to the symphony but beforehand we went to the highly recommended the contemporary restaurant The Progress for dinner. It has a tasting menu which Brian loves but I am always skeptical due to all the unknown ingredients. To my relief, it was very very good!! Our last night we went to Waterbar which has outside seating with up close views of the Bay Bridge. The food was very good, I of course had salmon and white wine…my favorite!  As we were leaving they had a fireworks show that was just beautiful. Luckily we had our camera and captured an amazing shot (seen above). Oh and I can't forget, our stop into Buena Vista Cafe, in the Fisherman's Wharf area, for their world famous irish coffee, the best we've ever had!
Things To Do: Hiking was a must do for both of us. So we woke up super early and had an Uber driver drop us off at the bottom of the Marin Headlands area. It was very windy and cloudy but it was the day we set out to hike. So our happy and excited butts hiked about 2 hours up to Slackers Hill just in time for the fog to set in… yep, couldn't see SHIT! We stayed up there for about 45 minutes and it only got worse, so we started to descend feeling totally bummed out. Another great activity is to go to Fisherman's Wharf area for great views of the water and tons of restaurants and unique vendors. We stumbled upon this food truck called The Baked Bear  in which you customize your own ice cream sandwich… YUM!
One last tip, drive or take the ferry over to Sausalito… it is such be beachy little town! We had breakfast in Sausalito on our way into Napa…
Navy Skort (old, simlar here, and here), Gap Shirt, Striped Hoodie (sold out, similar here)
SHOP THE POST