How To Juggle A Full-Time Job With Blogging Consistently
W
orking 50-60 hours per week, I hardly have the brain power, nor enough coffee to keep things moving with a full time side project, like blogging. I'm so grateful to have Jocelyn's support, commitment and time to help consecutively keep us afloat. Finding the balance between blogging constantly while juggling a full-time job, isn't easy, but here's how we (try) do it the best we can…

PLAN AND PLAN AGAIN!
When we first started out, we were master pros about having an editorial calendar on exactly what we were going to talk about several months in advance. We were organized and detailed. Although we've fallen a little out off that, we're getting back on the wagon!  Have an editorial calendar to help keep you on track! It's key to avoid the age all question of, "what should I write about tomorrow? My post is due and I got nothing!". How many of you've been there? I say that, almost weekly! Having prepared content (at minimum 3-4 days in advance) will take that pressure off when you're running late to the office and you forgot to tag something or your posted didn't go live (check, check – been there too).
Not only should you plan with your blog posting, but with Instagram, Facebook and Pinterest too! There are ton of scheduling apps out there that help with this! CoSchedule is a good one. For the layout and how we want Instagram to be formatted, we use an app call Snug and for Pinterest scheduling, we use Tailwinds (it's amazing).
Photography & Trade
Having good imagery is probably 60% of the entire blogging game. If your images look like sh*t, people won't come back. It's not only incredibly difficult to capture an image perfectly crisp, but the editing of the image is equally as hard! The entire photography process is challenging and we're still learning. In my personal opinion, if you have the money, hire it out. Spend your time on other aspects that will drive your business forward. If you don't, don't worry! There are plenty of people who will do some kind of trade. Maybe you're a star at scheduling and planning social media campaigns and your friend is a good photographer – trade services. Or maybe you're amazing at pitching to PR brands…. offer your services. Whatever it takes to get a strong back log of images and stock photos, so should the time come where you're 'out of time' and a post is due, you have something quick and easy you can pull to write your post!
A Little Time Adds Up
I work about 50-55+ hours per week in sales (boring), but it does take a lot of mental capacity to keep the ball moving. I also have a team of  seven, so my days go faster than I can blink and my energy does too. (Can I get an a-men to coffee?) Using your time wisely is key to keeping your side projects afloat. Sometimes, when I get home, I just want to turn off for an hour or seven. Instead, I'll thumb through emails (while watching The Americans) or play around with Instagram and engage with people/respond to comments. On occasion, if I take a lunch, I'll read fresh articles about blogging or mark off a few things on my ToDo list. Even when you don't have a full hour+ to dedicate to achieving something, small 5-10 minute efforts DO add up!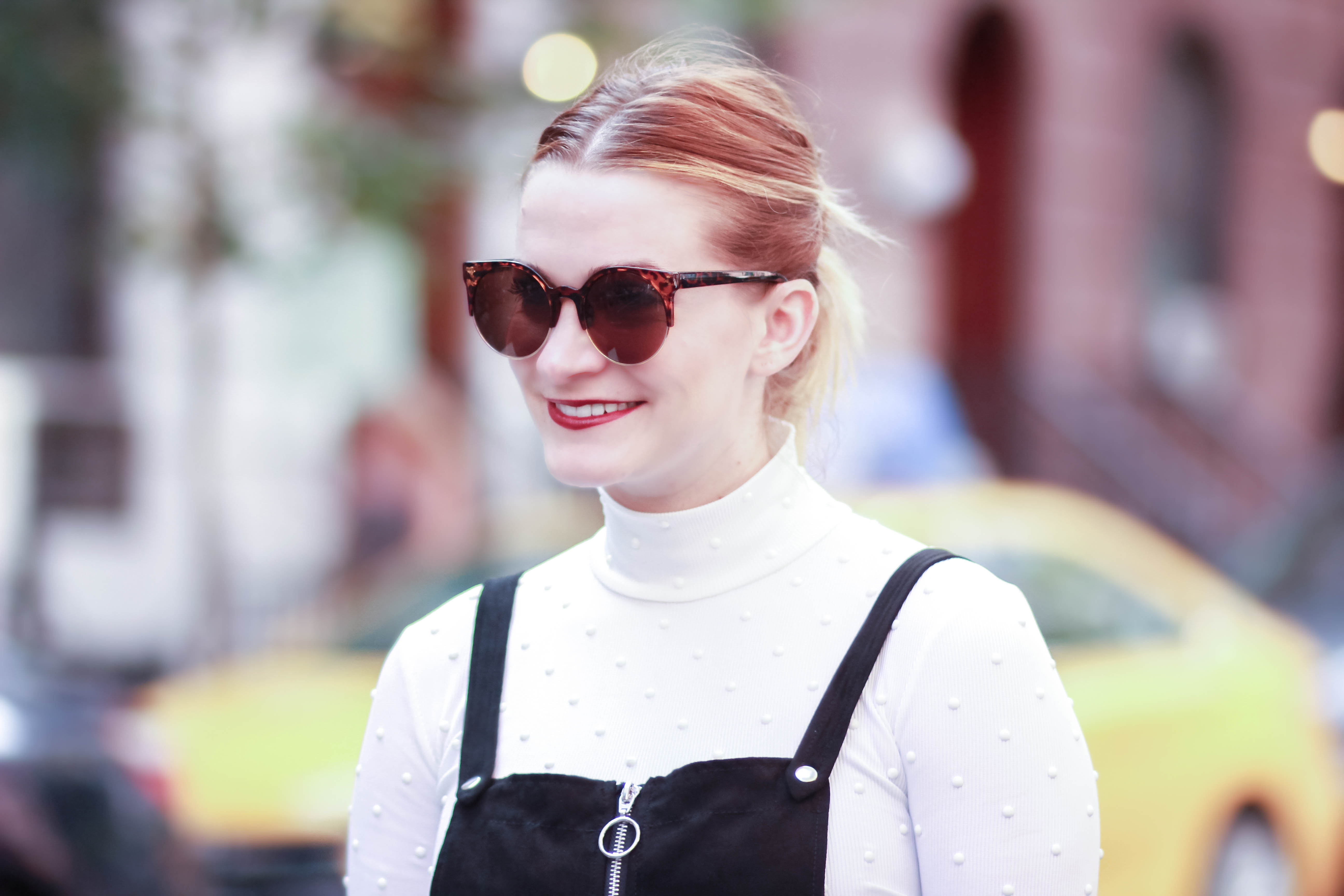 Ultimately, it's not about perfection! It's about quality content and consistency. It's not easy to keep it all going! Believe me, I struggle everyday. Outsource what you can, ask for help, trade, bring in an intern. YOU can do this!  I woke up this morning at 4a with this quote in my head, "YOU have to go get the life you want." It won't just land in your lap. No one is going to come knocking on your door asking you if you want to make $150k this year, or work for yourself, or travel the world, or blog full-time. No one is coming sisters. This is your ONE life. Pull your life together and get aggressive about what you want in life because if you're not going to, someone else will.
The dream is free. The hustle is sold separately.
XO,
Chelsey