Where Have We Been?
Y
ou have probably noticed that last week we were a little MIA. That's because we spent the entire week up in North Carolina for our cousin's wedding! It was so gorgeous up there, but it was hectic…

From the time we arrived, we were busy helping out. Which is perfect, because that's why we arrived early! From packing the 'Thank You' bags to adding adorable details to the sparklers, we were slammed. We hardly had the time to get some shots in for the blog. Thanks goodness we carved out an entire day just to shoot. The week really was scenic. The trees had just turned to the most incredible shades of yellow, maroon, orange and green… it was something out a movie!
Being up in Cashiers, the WiFi was a bit spotty and hard to get connected, so you'll notice our Instagram and the blog were missing a few posts! We did our very best to keep everyone looped in via IG live and Snapchat though! Hope you caught all of that!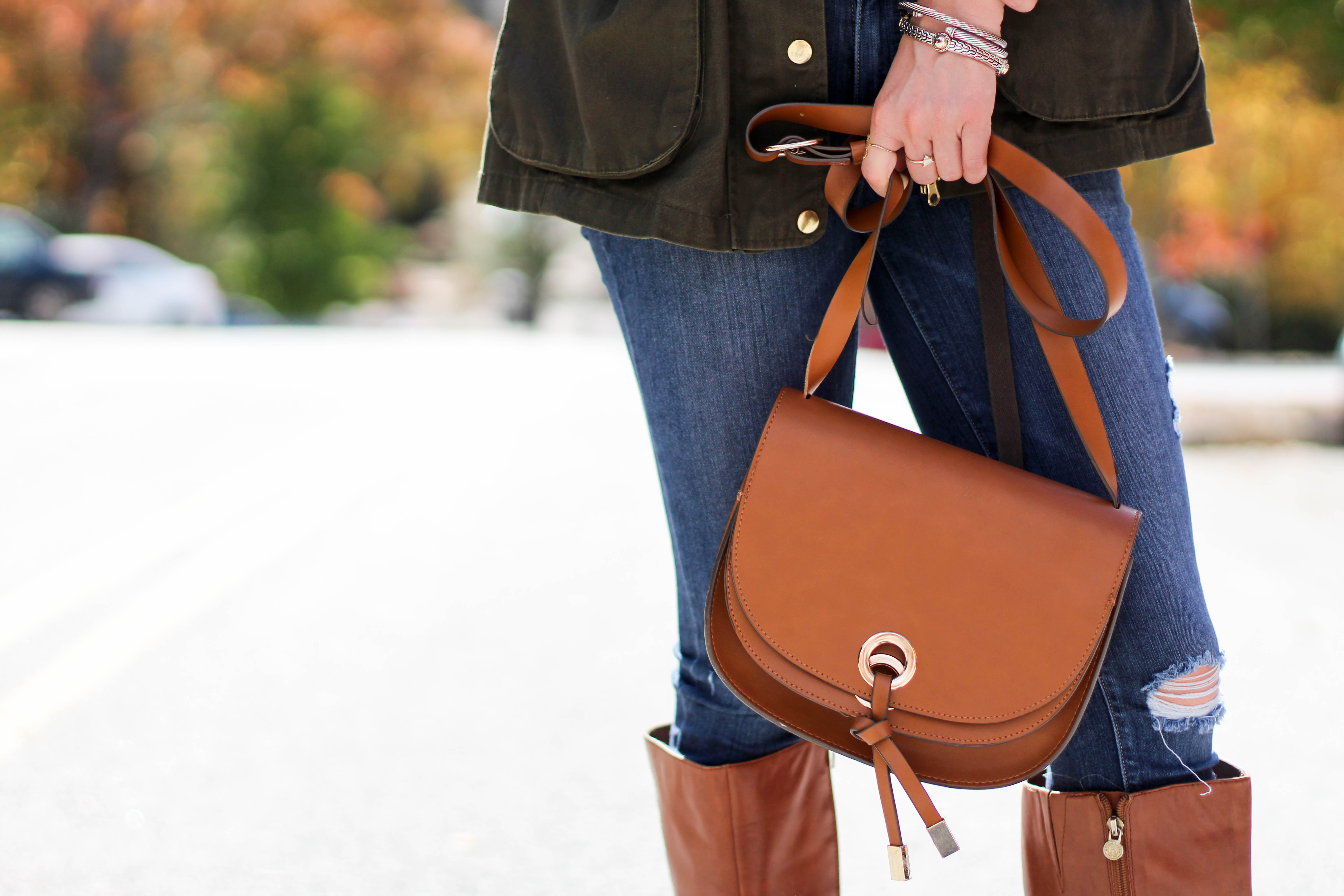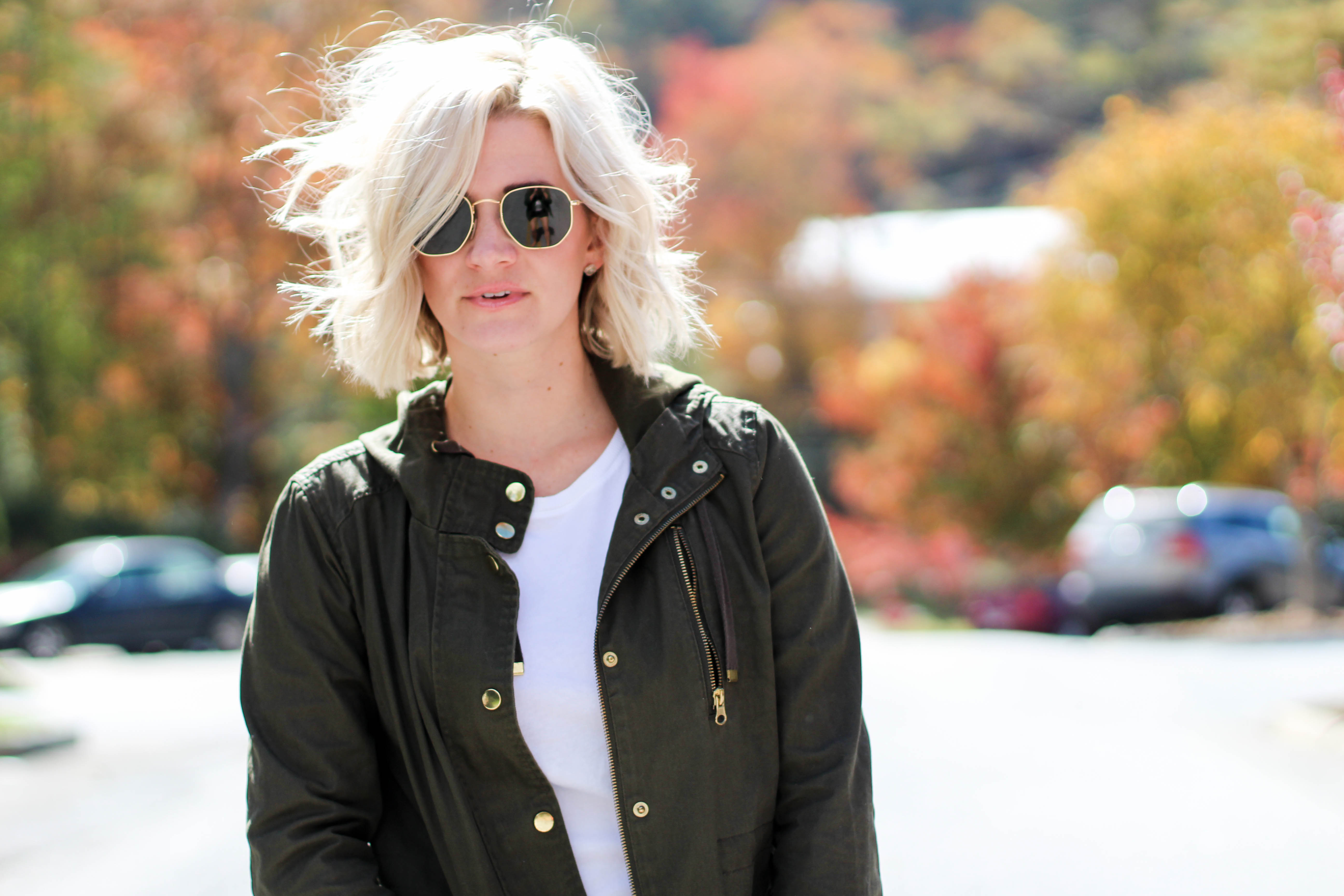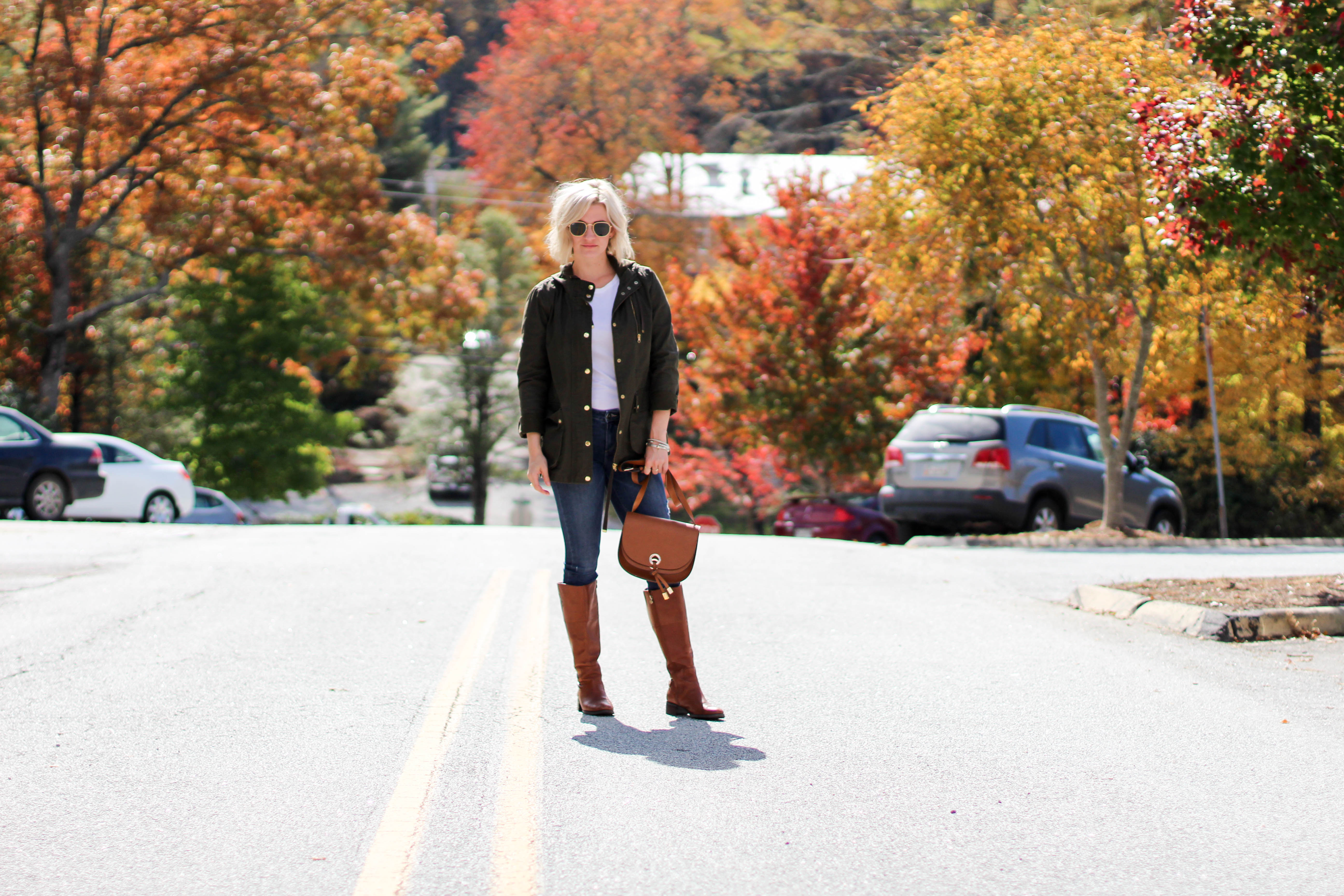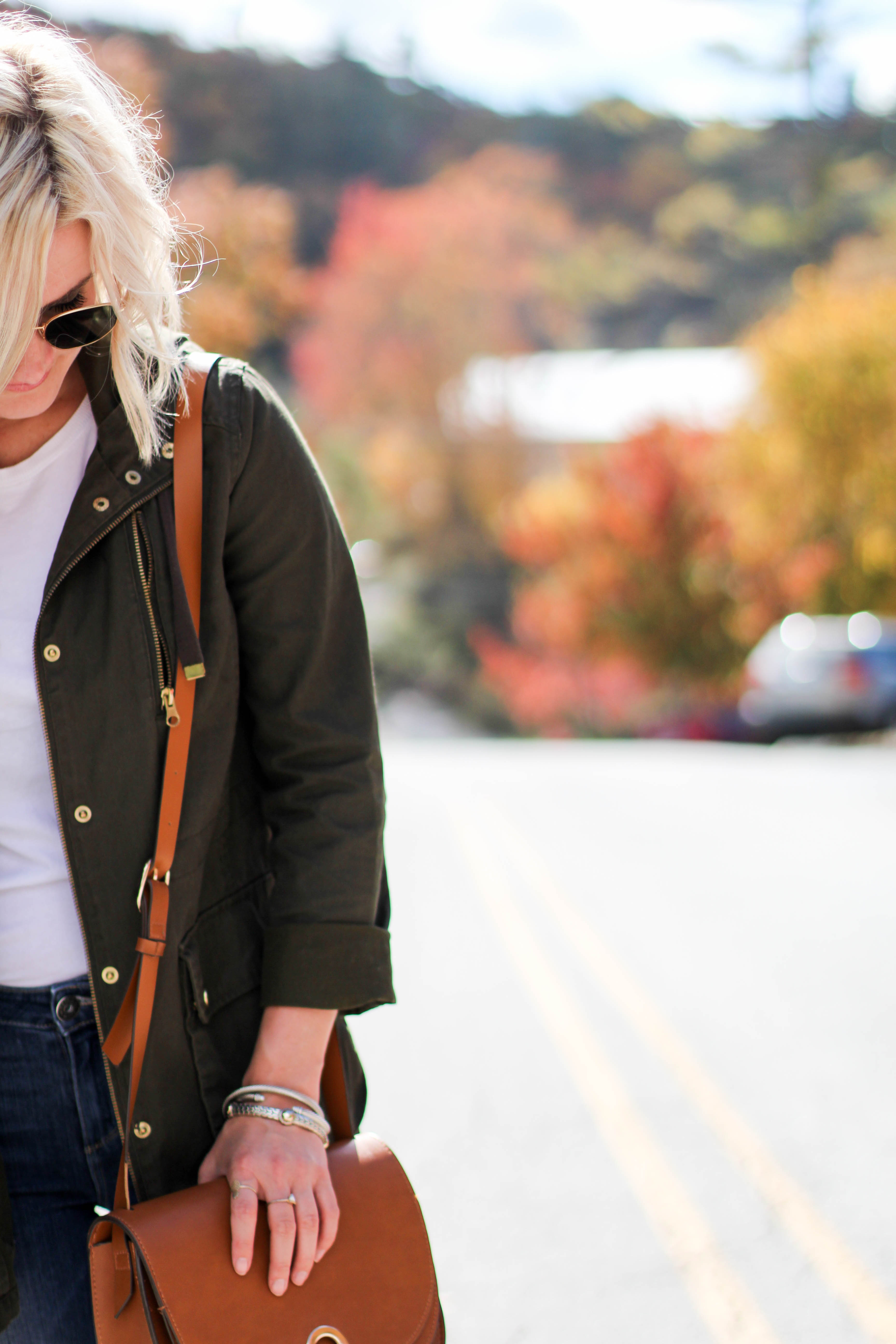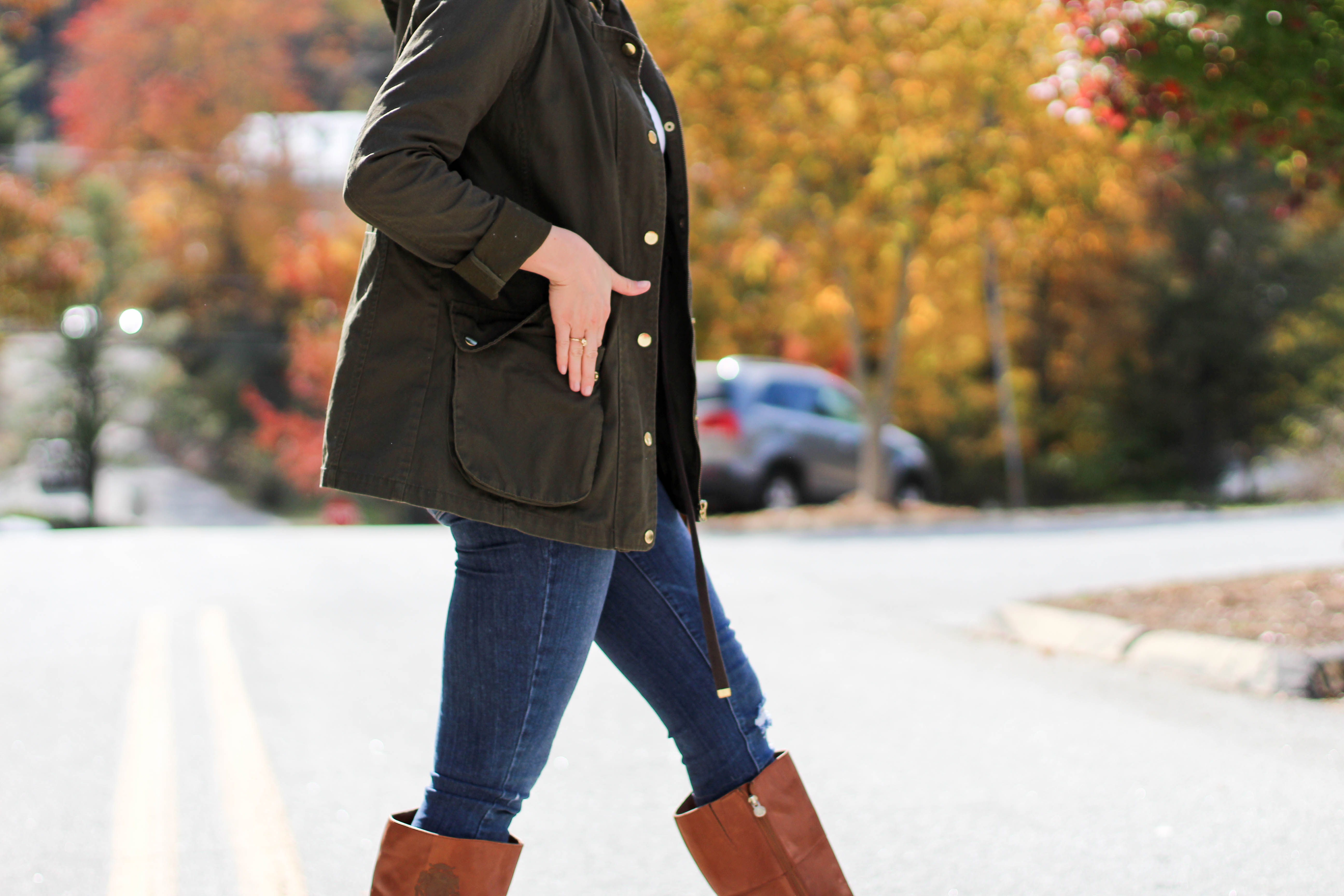 This week is full of recaps from our trip. The entire week will be North Carolina looks and images from the always gorgeous towns of Cashiers/Sapphire Valley and The Highlands! Having gone up there since we were practically born, it was gorgeous and a very special visit. We were excited for our cousin's wedding, it was absolutely beautiful.  But we are really excited to share all our incredible pictures from this fall's trip!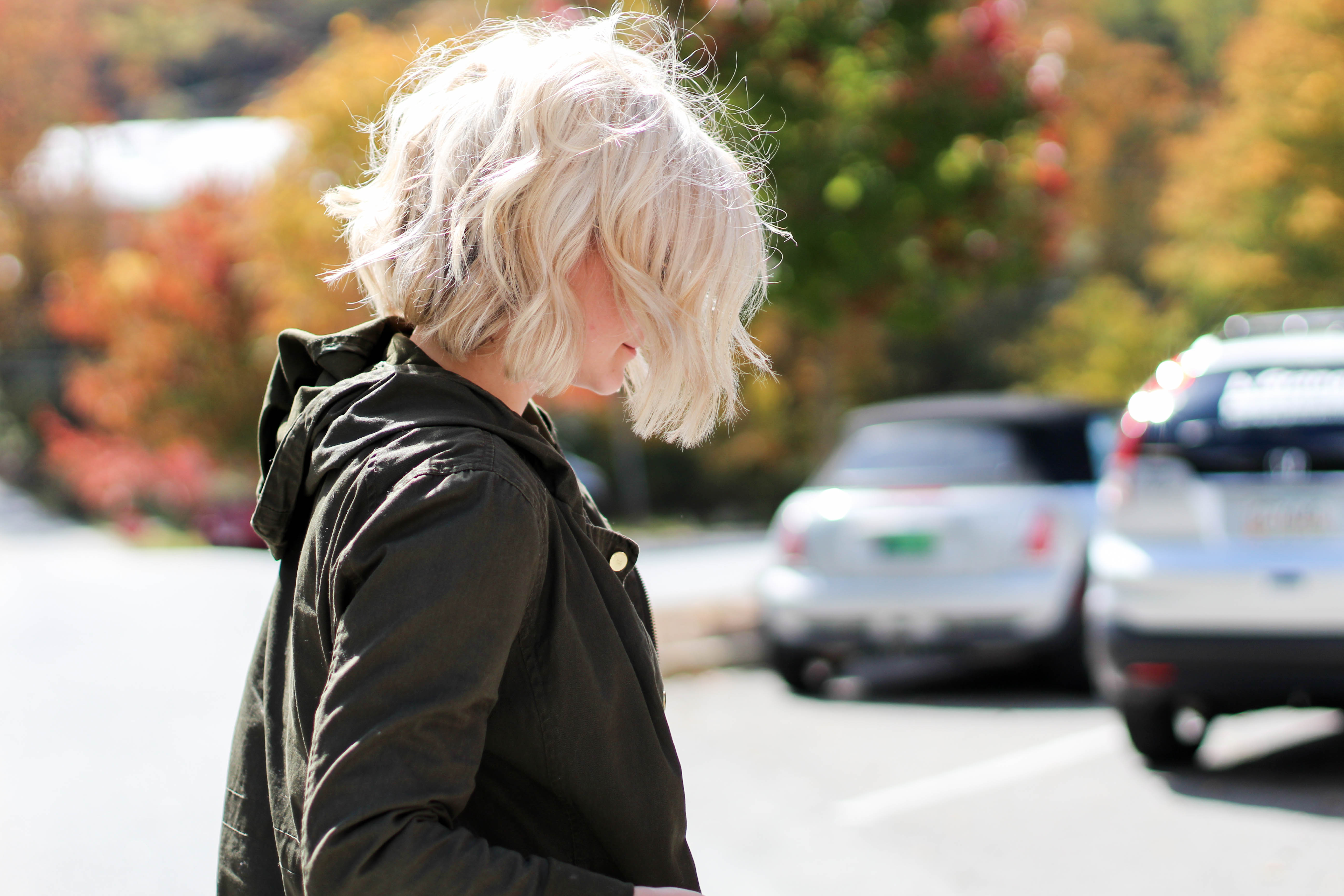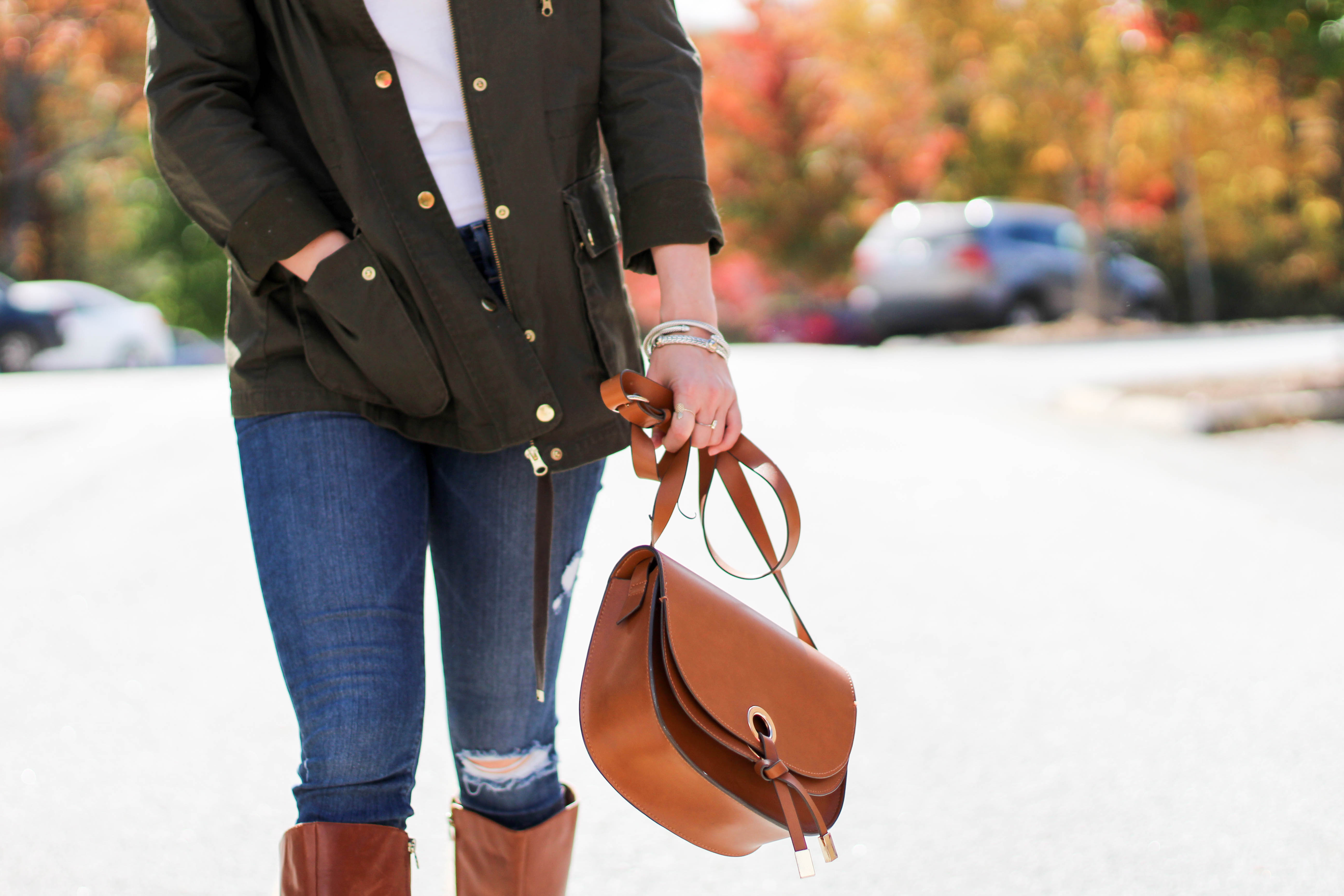 Lastly, did you know there were MAJOR sales this weekend? We are talking 30% off Nine West, 60% off at Asos, 50% off at Ulta and 25% off at Williams Sonoma! Want to stay looped into these sales when they pop up? Be sure to sign up for our Newsletter and we will keep you up-to-date when they're happening! That is just ONE of the great perks for our NNB newsletter!
What I'm Wearing: Army Green Jacket, My favorite Paige Denim Jeans, Tan riding boots (old, similar in black), Tan bucket bag (old, similar in black)
Xo,
Chelsey