3 Secrets To Wearing All Black
There are tricks to wearing an all black outfit. It's really easy to throw something on and walk out the door, but to get it 'right' there are a few things to keep in mind…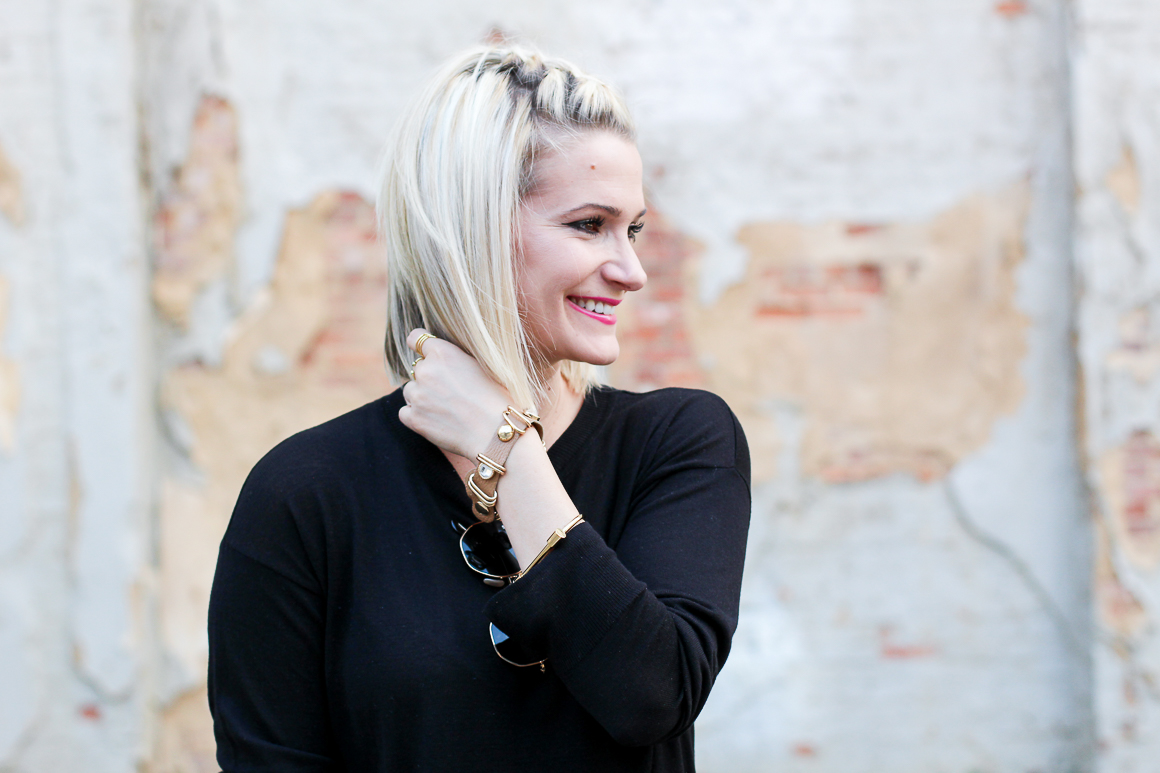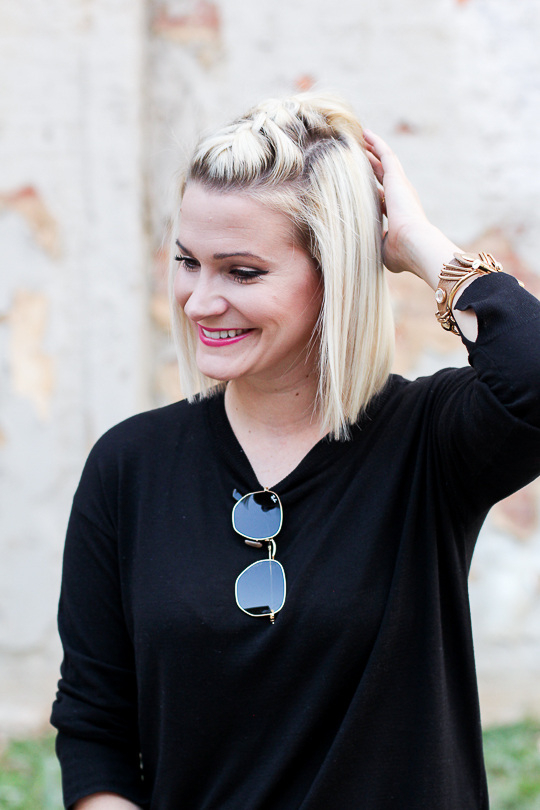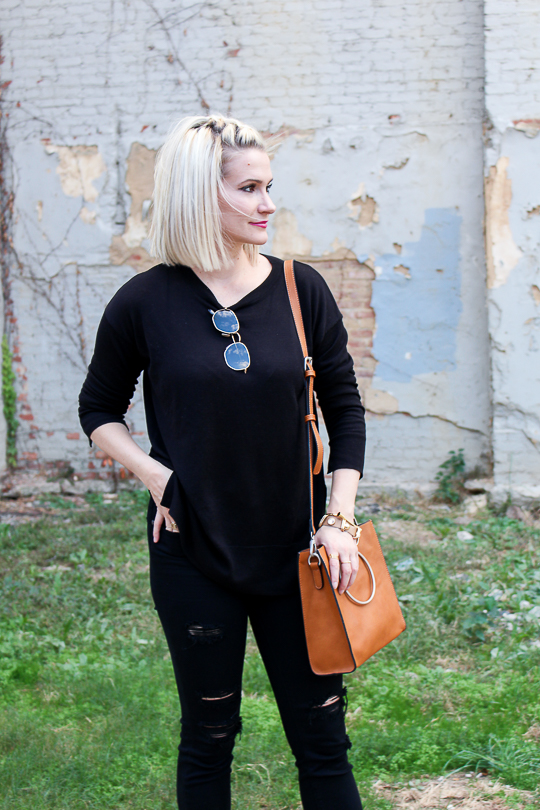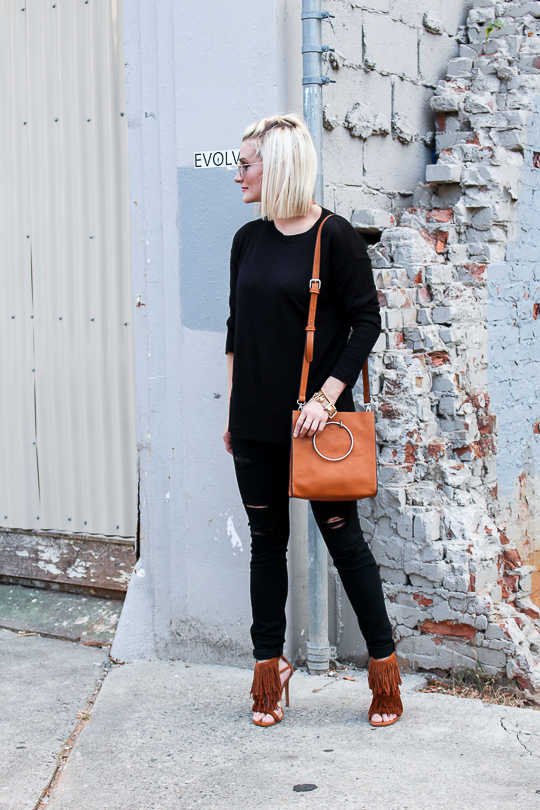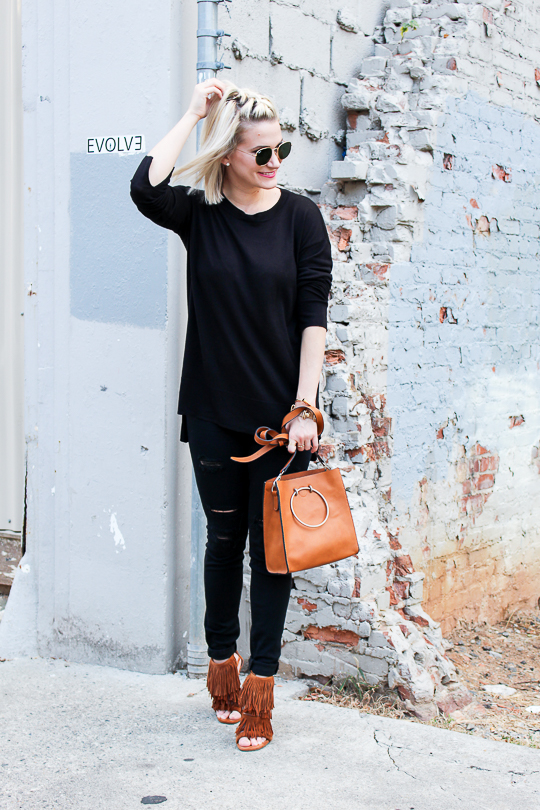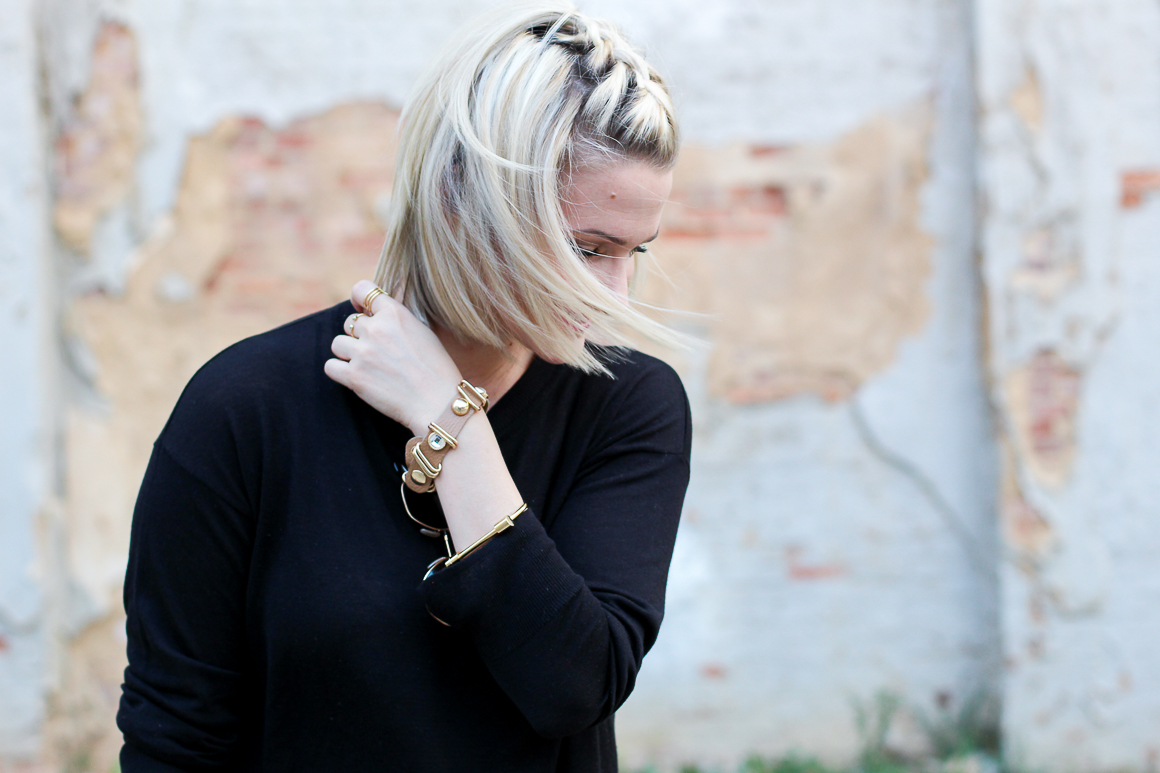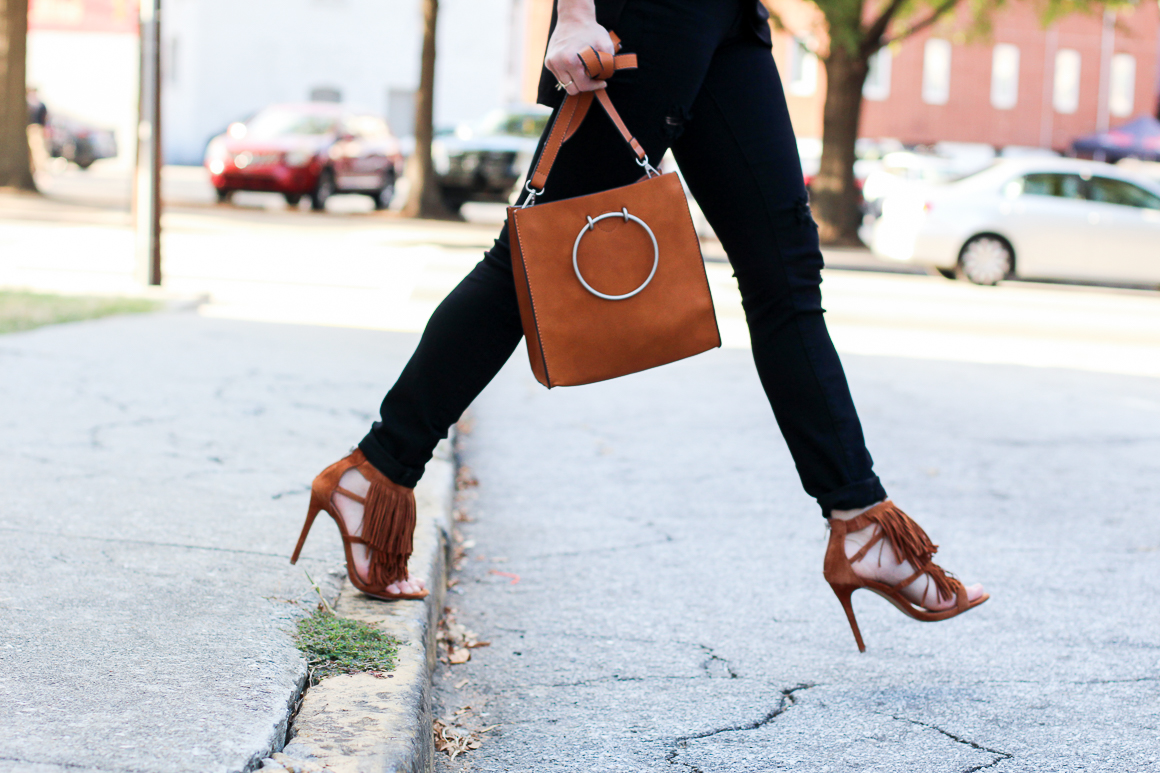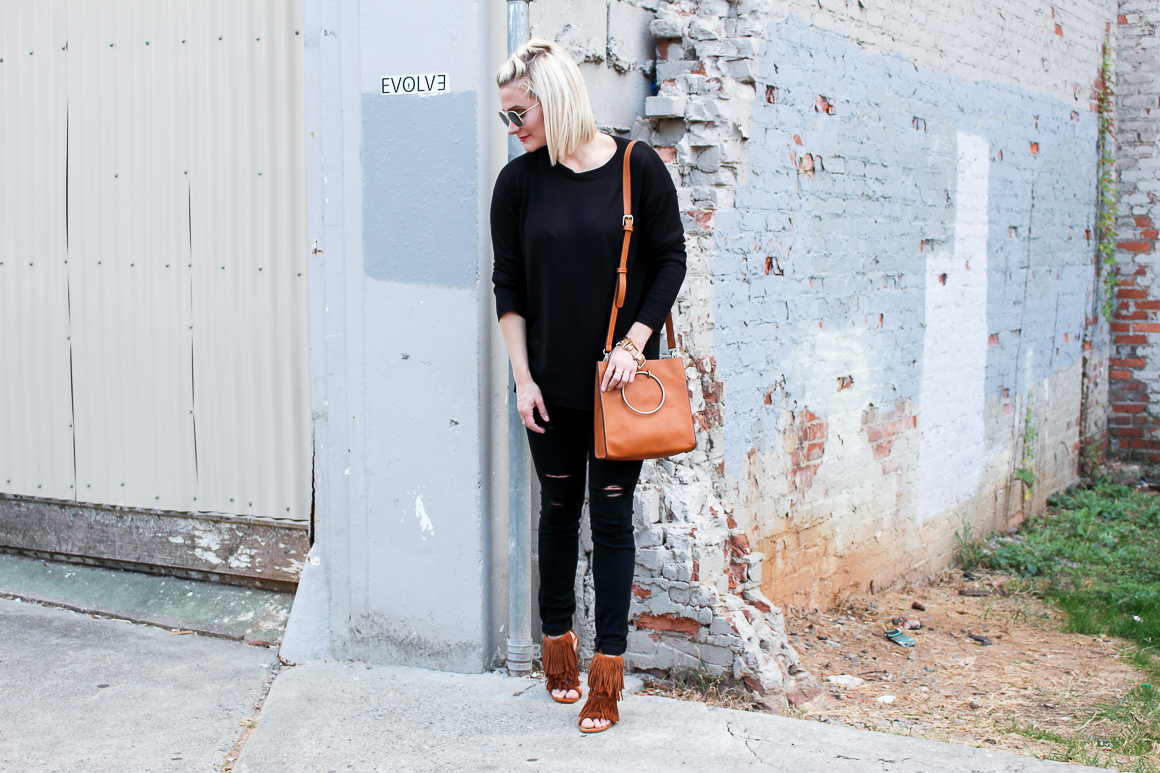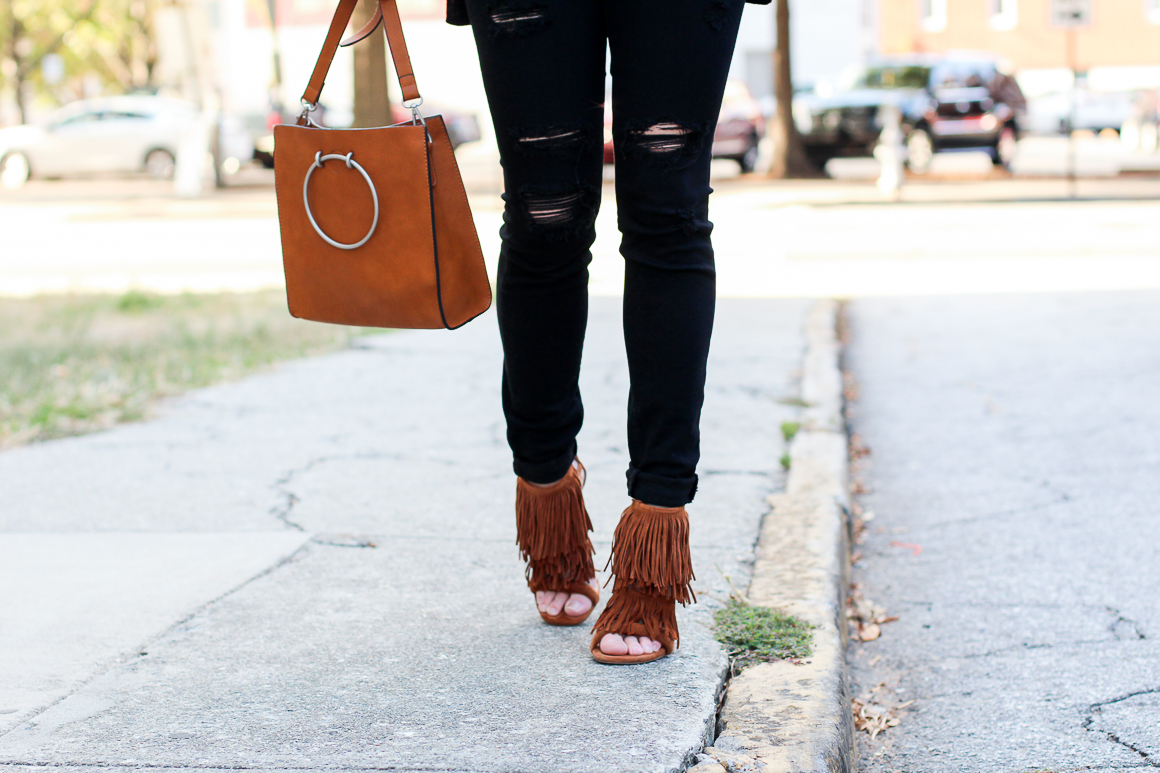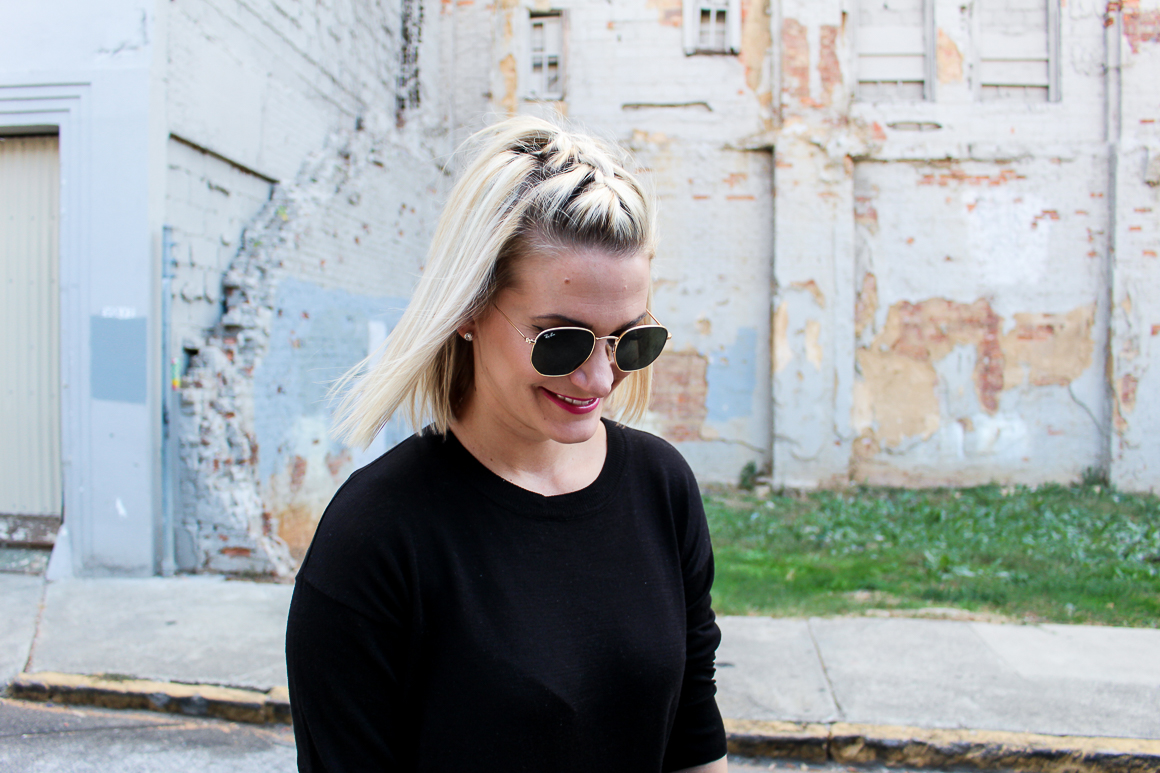 Whenever possible, try to mix the fabrics a bit. I might not of done it here, but it can help keep the all black look fresh and interesting. Maybe a cotton top with a velvet jacket or silk blouse with black ripped denim.
Don't forget your pop of color! I wore my all black look with these fun camel color fringe heels from Steve Madden and matching bag, but you can mix things up and go a little extra edgy/funky with these bad boys from Topshop or something more classic like these from Asos.
What are you wearing… on your face? I know it sounds funny, but how you do your make-up makes a huge difference when wearing all black. If you go bare faced you could look very goth, but if you do a powder pink lip like this one from Bobbi Brown and Audrey Hepburn eyes during the day you're in! Want something a bit more bold for night time? Wear your hair styled like I did here in a braid and couple it with a great lip color like this from Chanel or this from Mac.
What other ideas do you have for wearing an all black look?

Xo,
Chelsey
Fun Fact: My two favorite colors are black (shocking) and pink!