Target Try On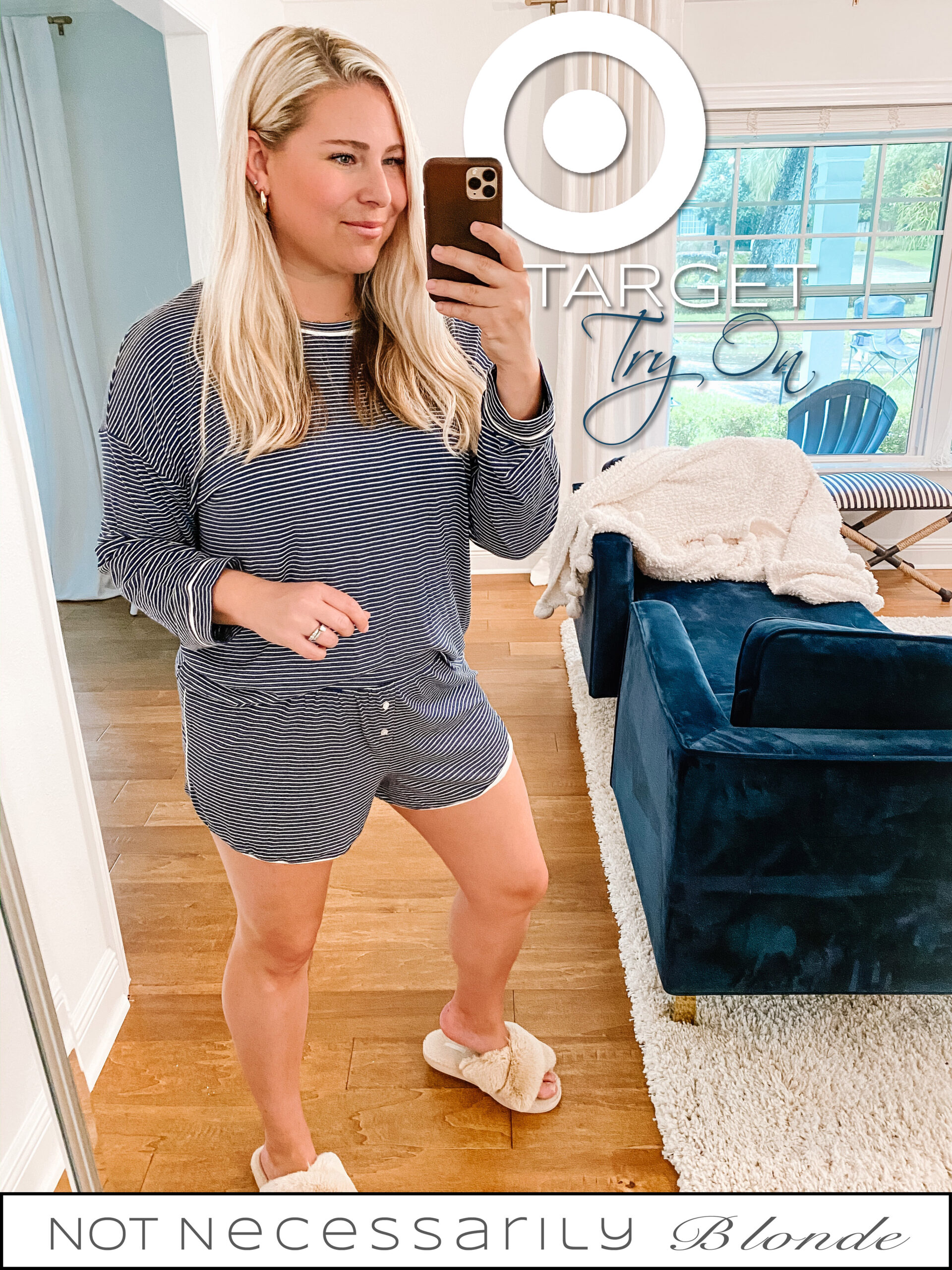 Hey Guys!
I am back with another round-up for you guys with some of my current favorite casual and comfy items from Target.  I know a lot of you guys are stuck at home these days, but that doesn't mean you shouldn't feel cute while comfy.
This haul from Target is jam-packed with some great options that not only don't break the bank, but they'll help keep you extra snug when you're lounging around the house over the next few weeks…let's get into it!!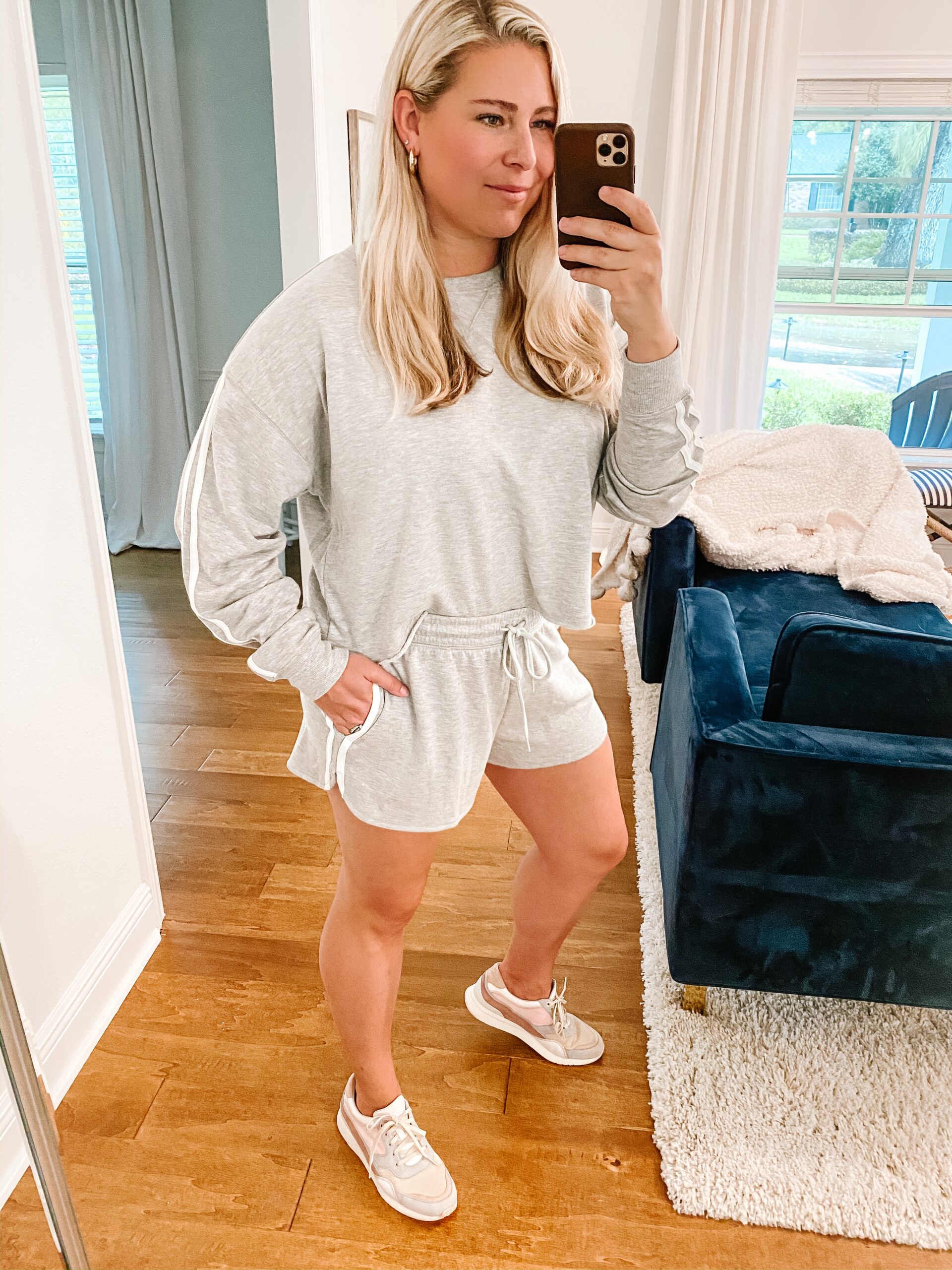 I seriously love this sweat shorts set, it's so good. It's light weight and very comfortable with great stripe details and pockets!  You can just slap on some sneakers and head out the door. Also, the crop top sweater is light weight and can be dressed up with a pair of ripped jean shorts.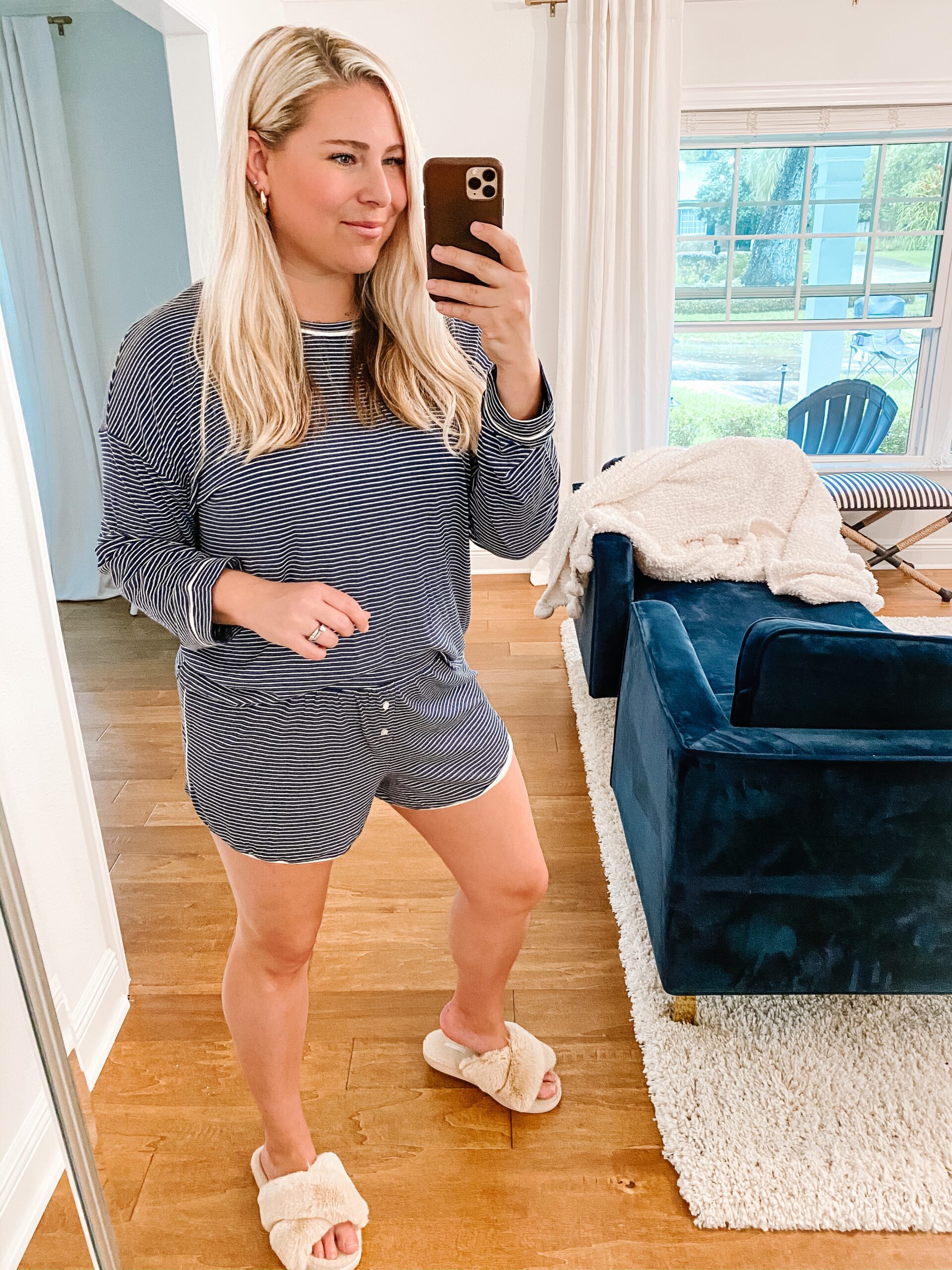 Pajamas! Who isn't in need of a great set of pajamas to look forward to at night? This set is by far the softest set I have come across recently, they have several options for coloring including pink and tie-dye. I can't overstate the must in must have here.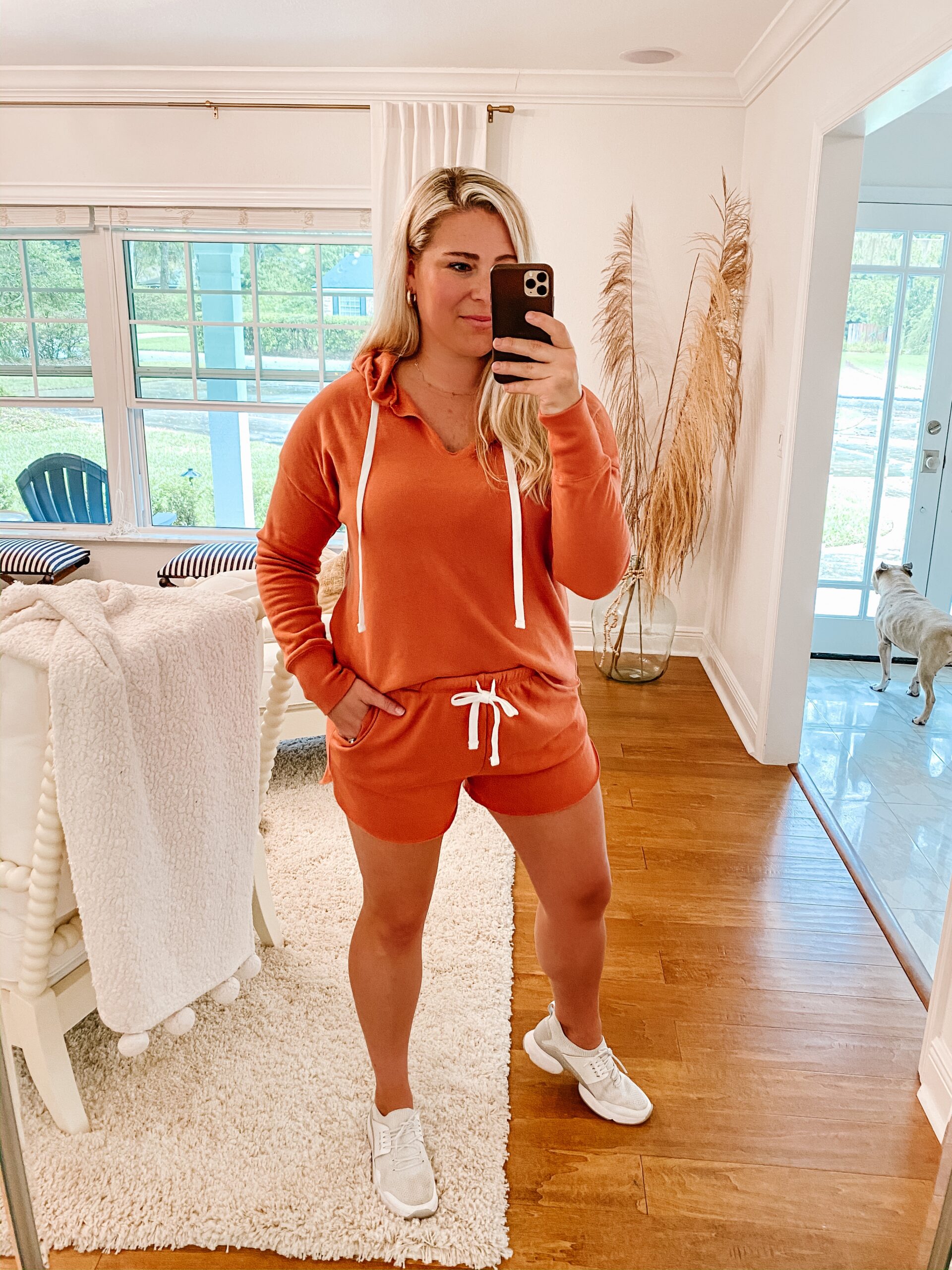 Loungewear, I can't get enough of this type of outfit right now. Hooded, V-neck with pockets…they run true to size. This color is reading orange here but its actually a really pretty salmon. Love it!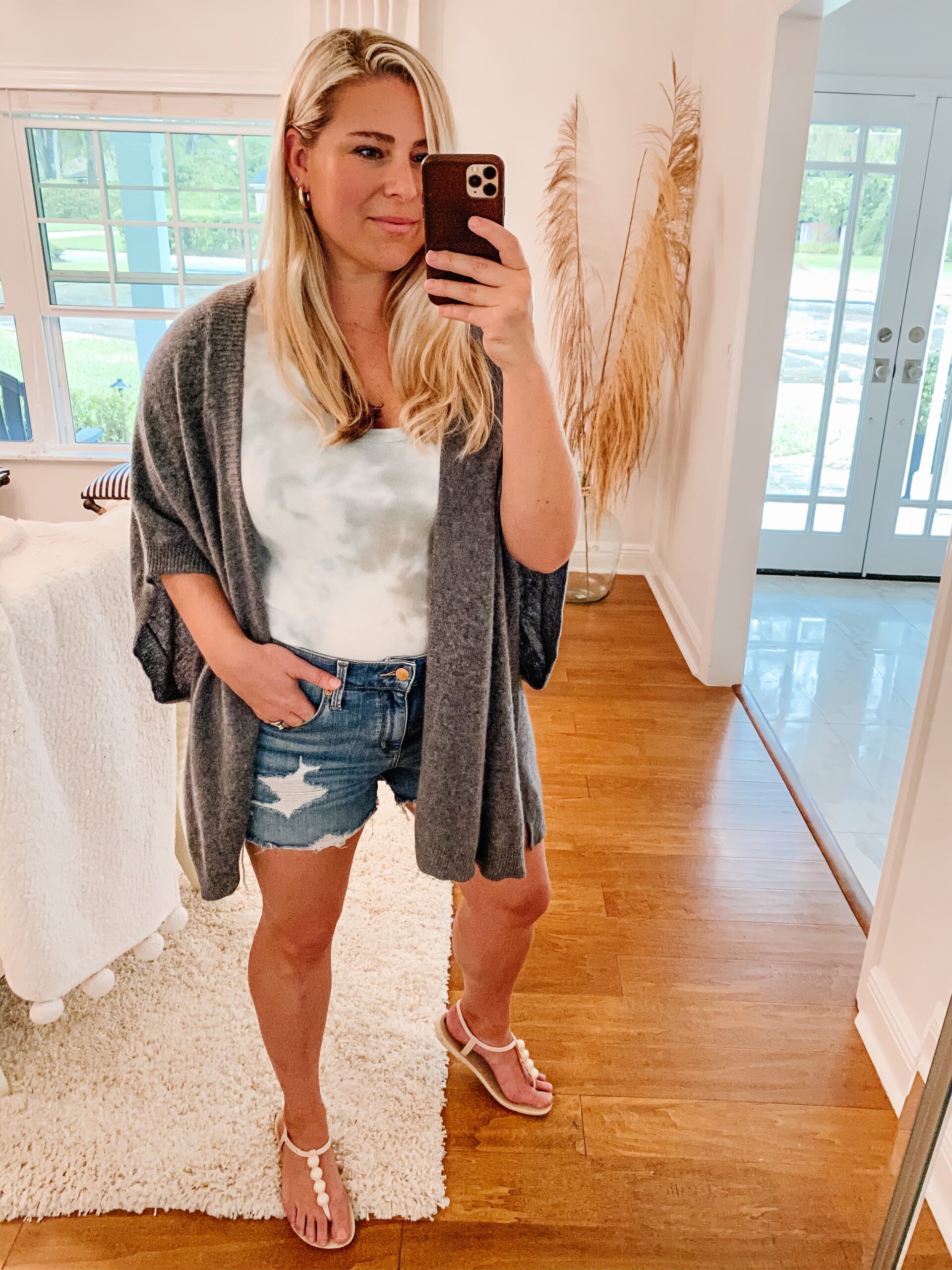 For those of you who actually want to get dressed, what a cute outfit for the day. The wide strap tie-dye tank top and the uber comfy STRETCH jean shorts are from Target. Shawl is from Nordstrom and sandals are from Amazon, I'll link those as well!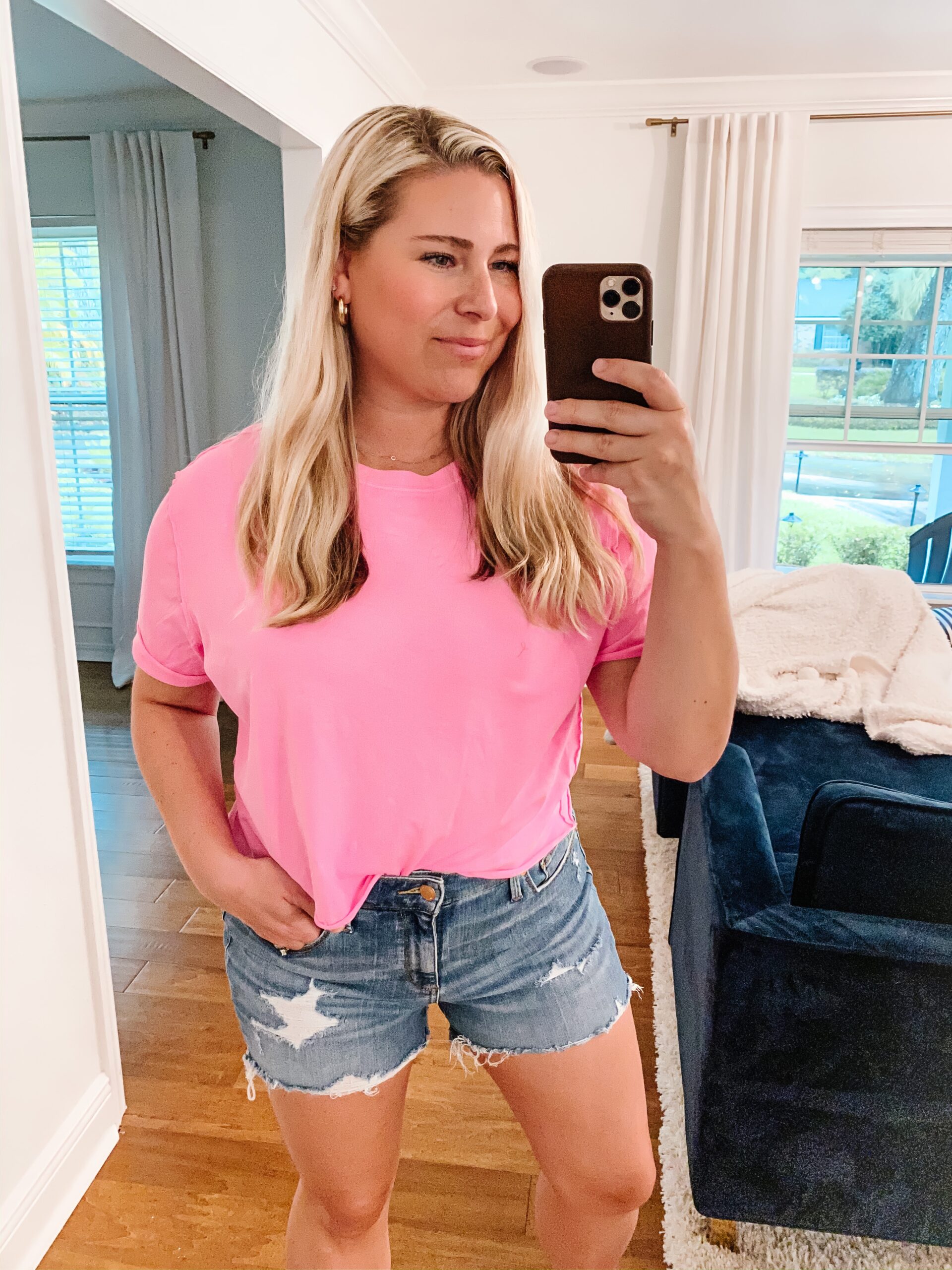 This is exactly what I wear on the day-to-day. I went up a size to get this over-sized look in the top, and let't be honest here…who doesn't love hot pink?!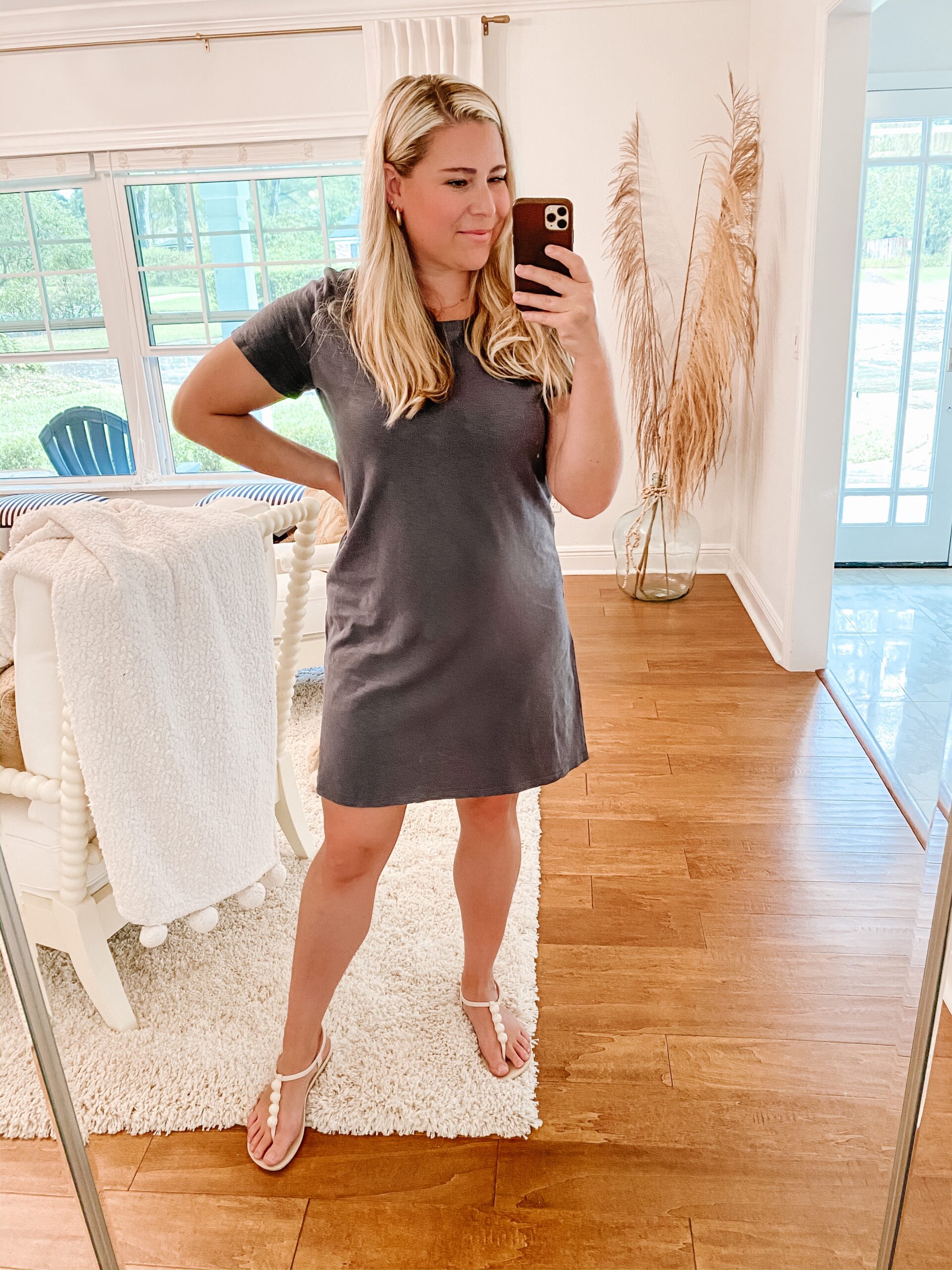 For $15 you can't beat this t-shirt dress!! Comes in 15 colors and it is so versatile. Dress it up to go out in the wild or slap on some slippers and lounge at the house…I love it!

I can't thank you guys enough for checking back in with me, hopefully some of these outfit ideas can send a little bit of positive inspiration your way.  Stay safe everyone, I'll see you back here soon!