Safer Beauty
I am really trying to incorporate more "safer beauty" and I have been talking about it a lot lately, especially on stories. A little over a month ago I opened up about my health scare, and how I wanted to be more mindful of the products I use (you can read more about that here).
It is pretty crazy that more and more studies are linking potential health issues to the toxic chemicals found in so many beauty products! The funny thing is, before that health scare I was already looking into ways to make a change by investigating deodorants, skincare, and even make-up that were all "safer." That is when I came across Beautycounter. It was literally only a couple weeks before the doctor was like, ummm let's eat more plant-based and use safer beauty products…so needless to say, after all the mammograms and ultrasounds, I came home, got on beautycounter.com and placed an order for two items to try out. At first I was like, "gosh these products are kind of pricey" and I was second guessing it. Then my husband out of all people was like, J (that is what he calls me) good skincare is highly expensive and this is "safer" than those, so just get it and try them out. I knew if I could substitute just two products which I use on a regular basis, it could make a big difference. So I decided on the Nourishing Cream Cleanser and the Tint Skin Hydrating Moisturizer. Here are my thoughts after almost a month of using each of these products.
Nourishing Cream Cleanser:
I figured switching out my cleanser, something I definitely use everyday (if you know me, I am a freak about washing my face and never sleeping with make up on) is an utmost priority. I would say I have normal to dry skin and a lot of cleansers usually dry me out even more so. I tend to have rough skin, even after I would wash my face, but after washing my face with this nourishing cream cleanser my face actually felt so soft and CLEAN! A couple more take-aways: it's creamy, great for sensitive skin, and you only need a tiny amount and should last about 3-4 months. Oh and lastly,  it's a 2-in-1 since it can be used to remove eye makeup because it's so gentle.
Quick Tip: This cleanser doesn't "suds" (sudsing is usually caused by sulfates which are toxic).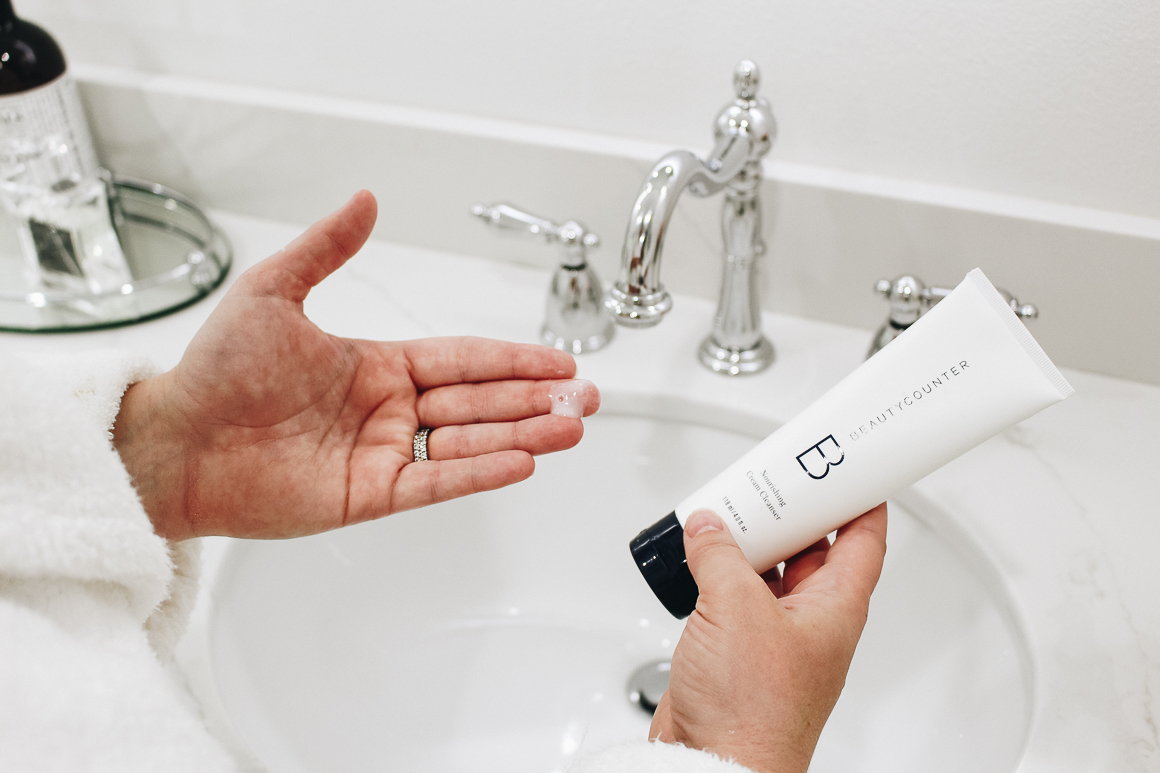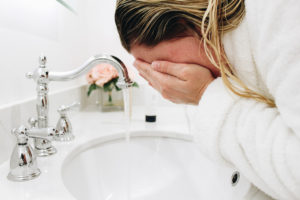 Tint Skin Hydrating Moisturizer:
The second item I chose to switch out was my everyday foundation. Oh my gosh guys, this Tint Skin Hydrating Moisturizer is awesome!! Coming from someone who doesn't love putting on foundation everyday, but is getting to the age where I need to have on something, this has done me wonders! It's light to medium coverage and doesn't cake up. I wear it probably 3-4 days a week and I definitely think it's improved my skin. It doesn't dry me out and helps even out my skin tone (I have rosacia on my cheeks and it's helped soften that up). Normally I just use my fingers and rub all over my face and it wears all day but you can use a brush or beauty blender to apply as well. Another great thing about this is if you pick the wrong color, you have 60 free returns – so awesome!
Needless to say, I am hooked! These products are so much safer and they actually work!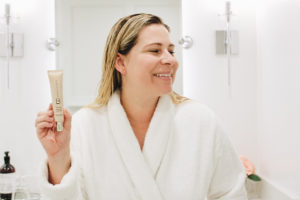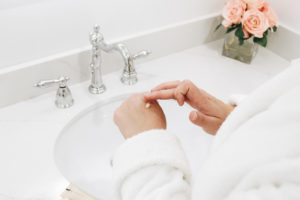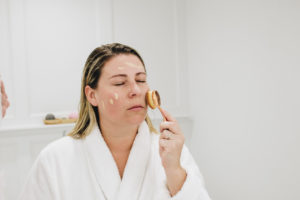 Here are the products next on my list to buy and test out: 
People are raving about the Brightening Facial Oil and the Rejuvenating Night Cream.
Also, if you have any questions about what specific products do, or what would be best for your skin/age, don't hesitate to e-mail, DM, message me!
If you have been flowing along on IG, you know I am huge on reminding you all about making those annual doctors appointments because they are so important. Also, switching to safer skincare, make-up, and hair products are also so important. I am going to be getting to share more and more about all of this, so I hope you will let me be your ginny pig and share my thoughts on products so we can all be "safer" together!
Thank you so much for stopping by!
Xx
Jocelyn
SaveSave