Double Trouble: Velvet NYE Looks
W
ow, can you believe New Year's Eve is less than three weeks away… Do you have your dress yet? We decided to go for…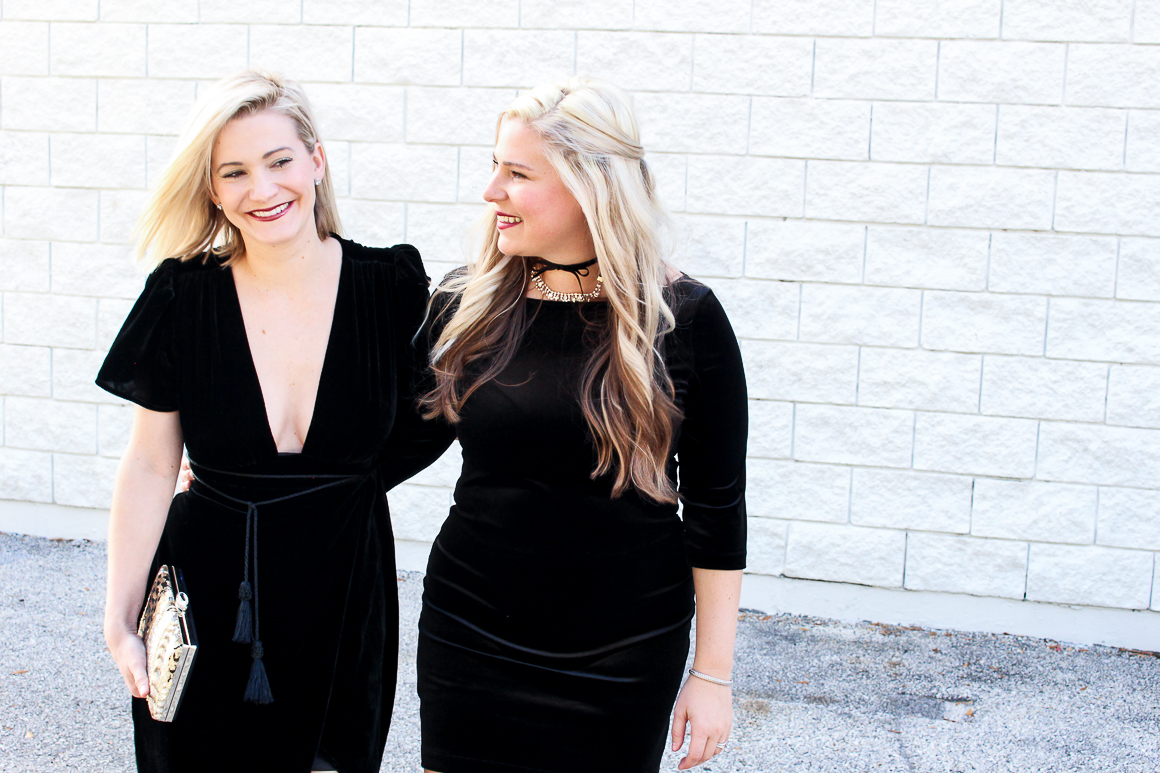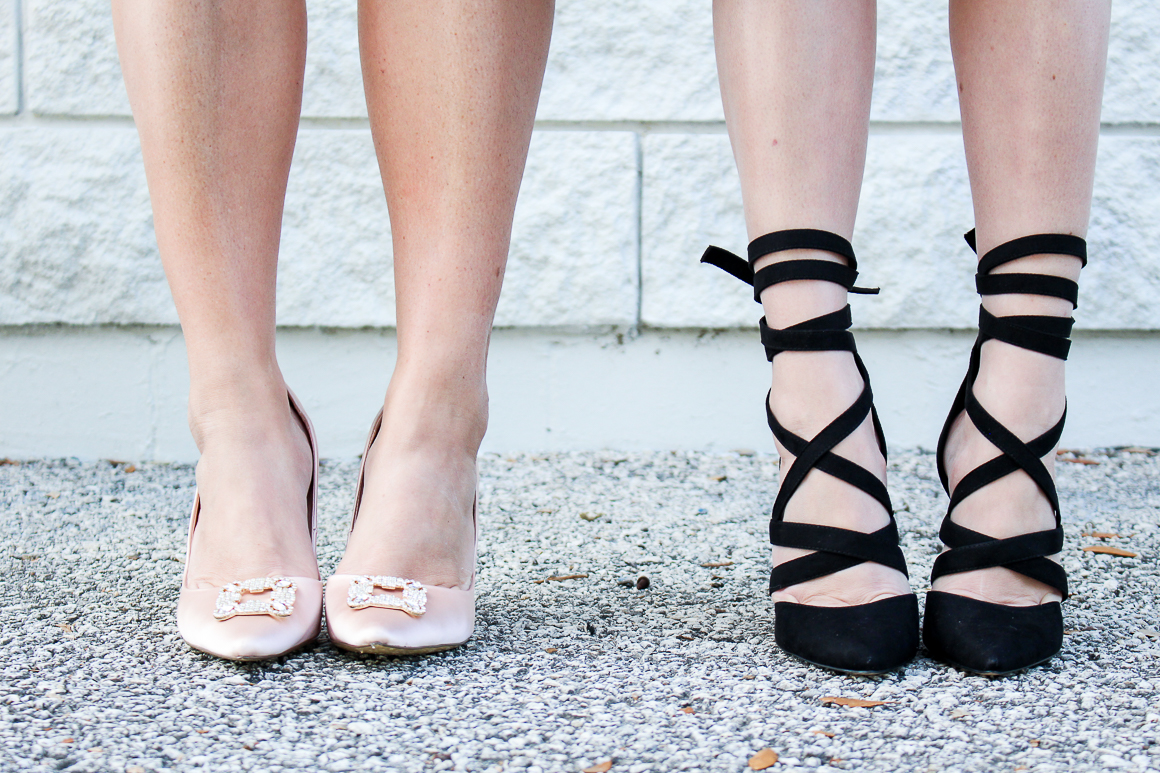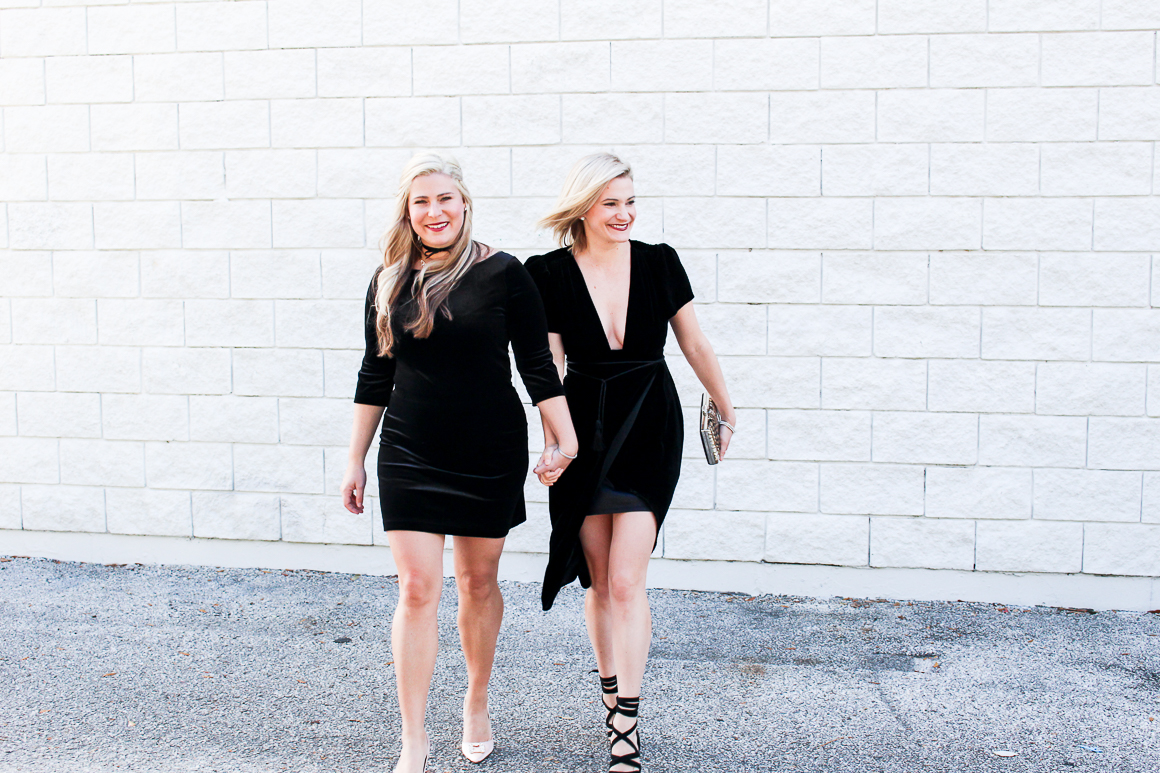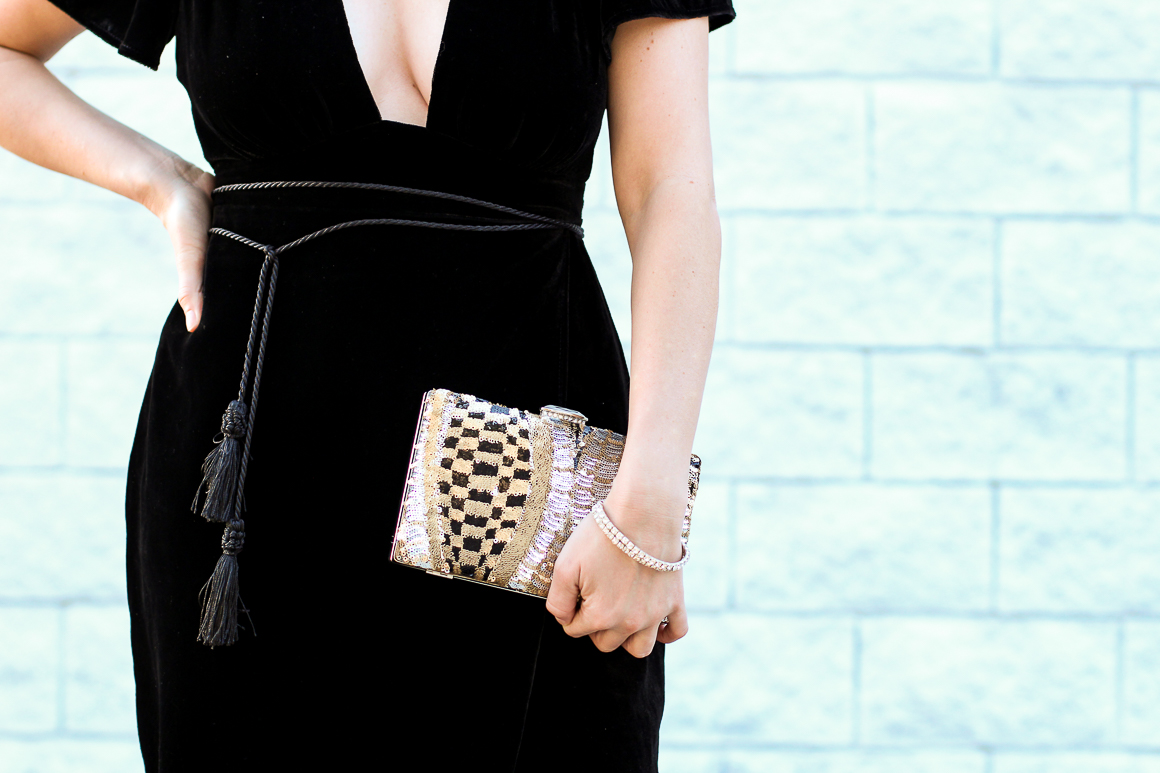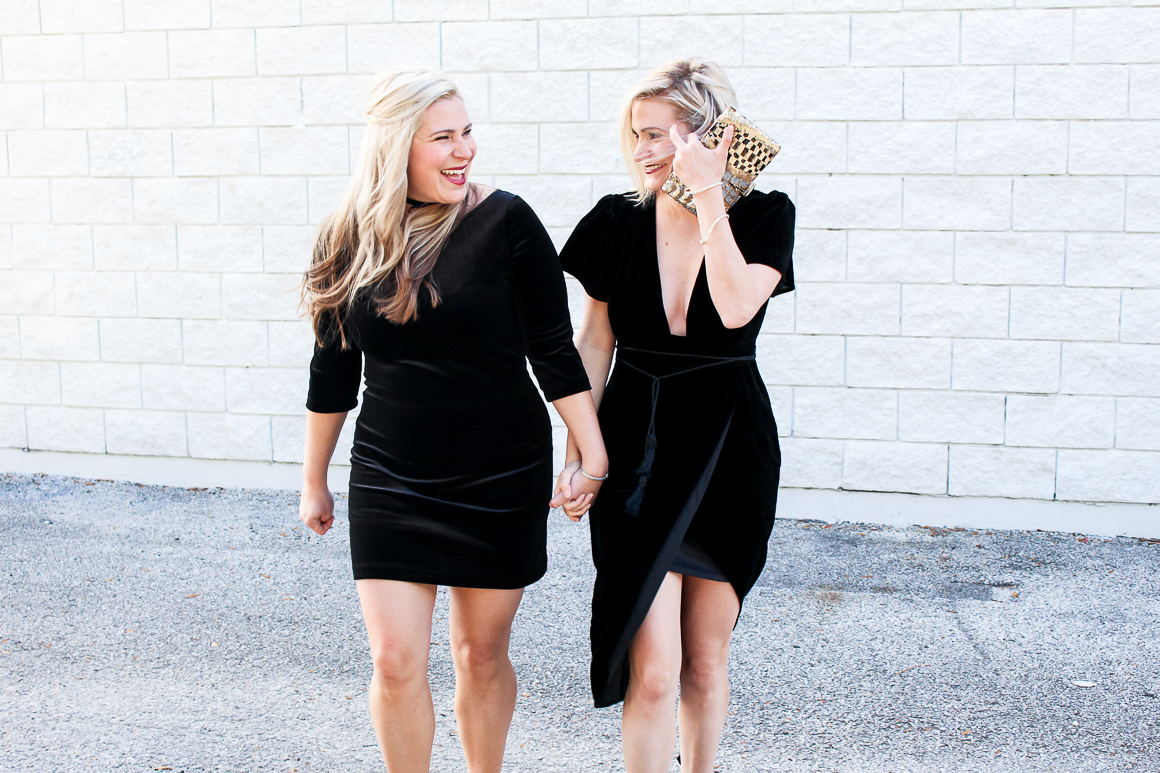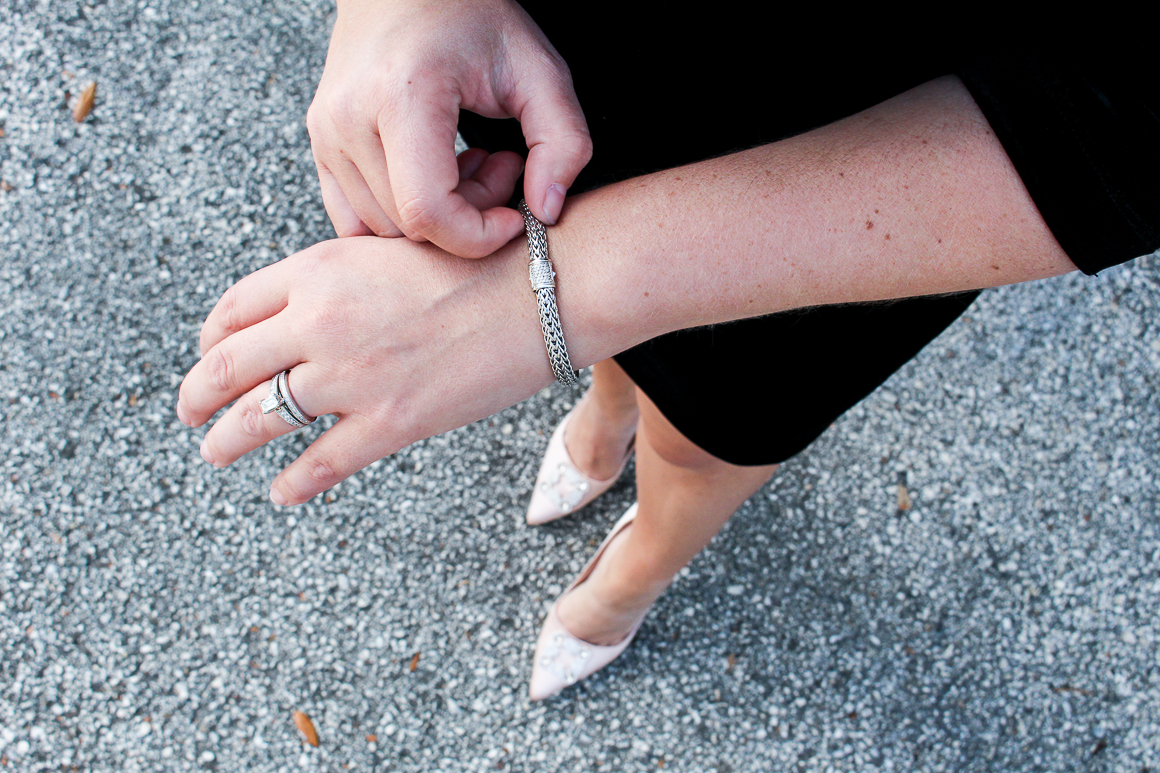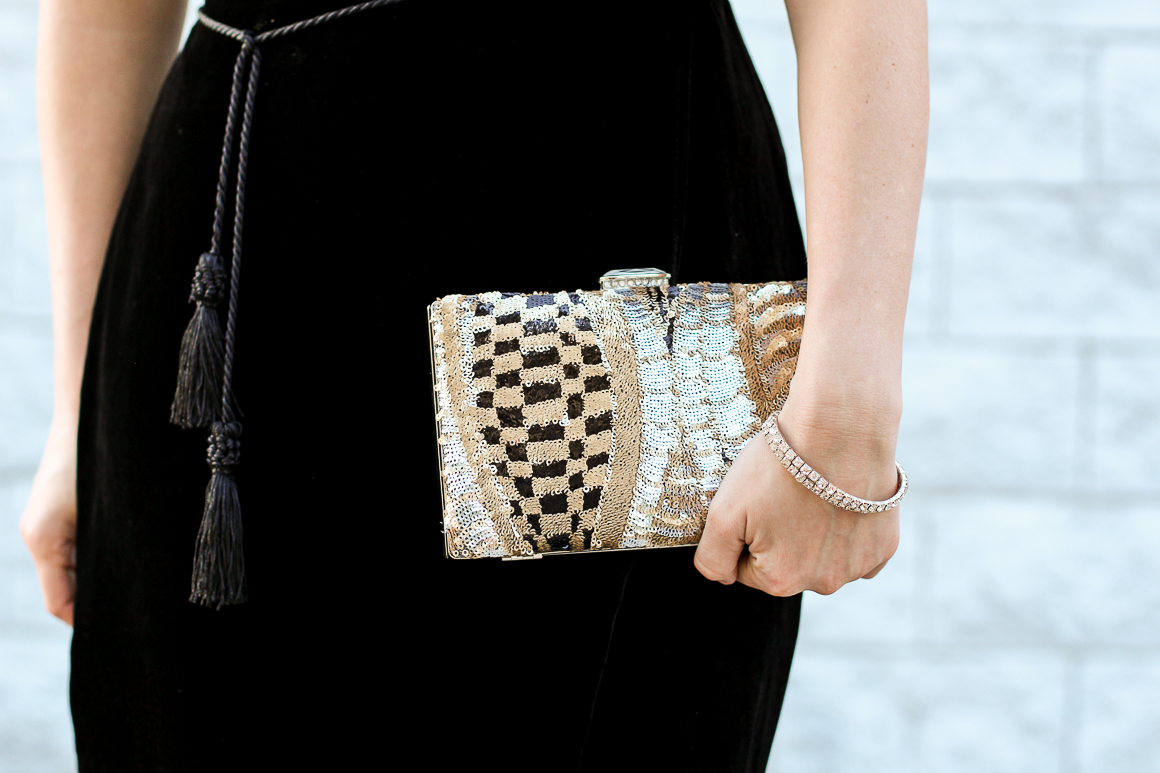 Chelsey: Dress (just sold out, very similar here), Heels, Clutch (similar)
Jocelyn: Dress (sold out, love this one better), Heels, Choker, Bracelet
Velvet dresses as our NYE looks this year. It's chic, classic and of course fun! If you haven't noticed already how much we love a good classic black dress, we also did it for our holiday looks seen here. We LOVE black and feel you just can't go wrong.
These two black velvet dresses are so different but yet sexy in their own way. Jocelyn's dress has a high neck and sleeves, but the short length makes this all kinds of hot! Chelsey's dress is just plain SMOKIN'. The deep plunging neckline just makes this dress 100% sexy but the knee length also makes it more conservative and not "hoochie".
You really can't go wrong with either of these dress… If you are looking for a dress to wear around family or co-workers, Jocelyn's look may be best. If you are going out partying and dancing, Chelsey's sexy number is perfect, just go for it!
We can't forget about the heels… both pairs are from DSW and are absolutely fabulous! The satin blush pink stunners are to die for and are getting a ton of compliments. Chelsey's black lace ups are the perfect black pair to help make any dress ensemble fun!
Shop the post:

Have a great Tuesday!
Jocelyn & Chelsey