The "IT" Skirt For Fall
H
ey friends! This week has definitely been emotional for our country. We had the thought of, how do we post pictures of us smiling and talk about fashion in a time like this!? We just want to say our thoughts and prayers are with those affected by the Vegas tragedy. It is just awful and hard to even comprehend. We need more kindness, laughter, love in the world. So here we decided to do just that…These looks were taken while in NY for NYFW and I think it might have been the most fun shoot to date (as you can tell by our huge open mouth smiles/laughing) thanks to our photographer,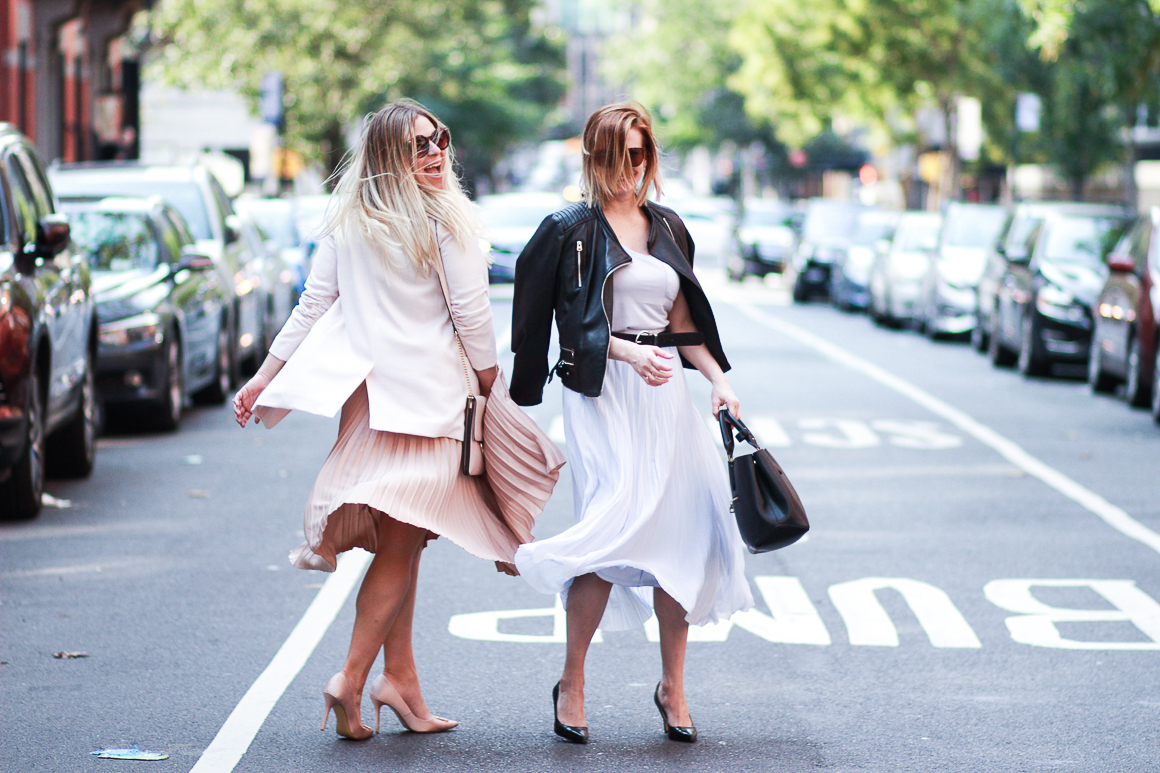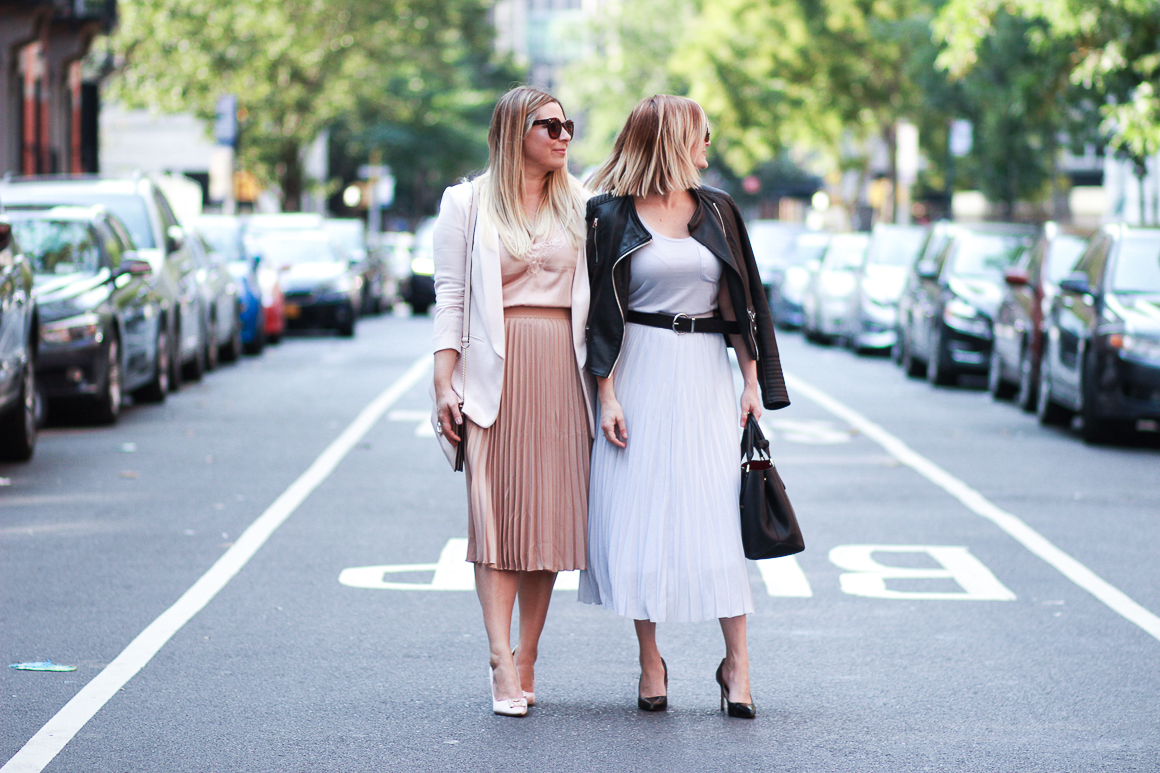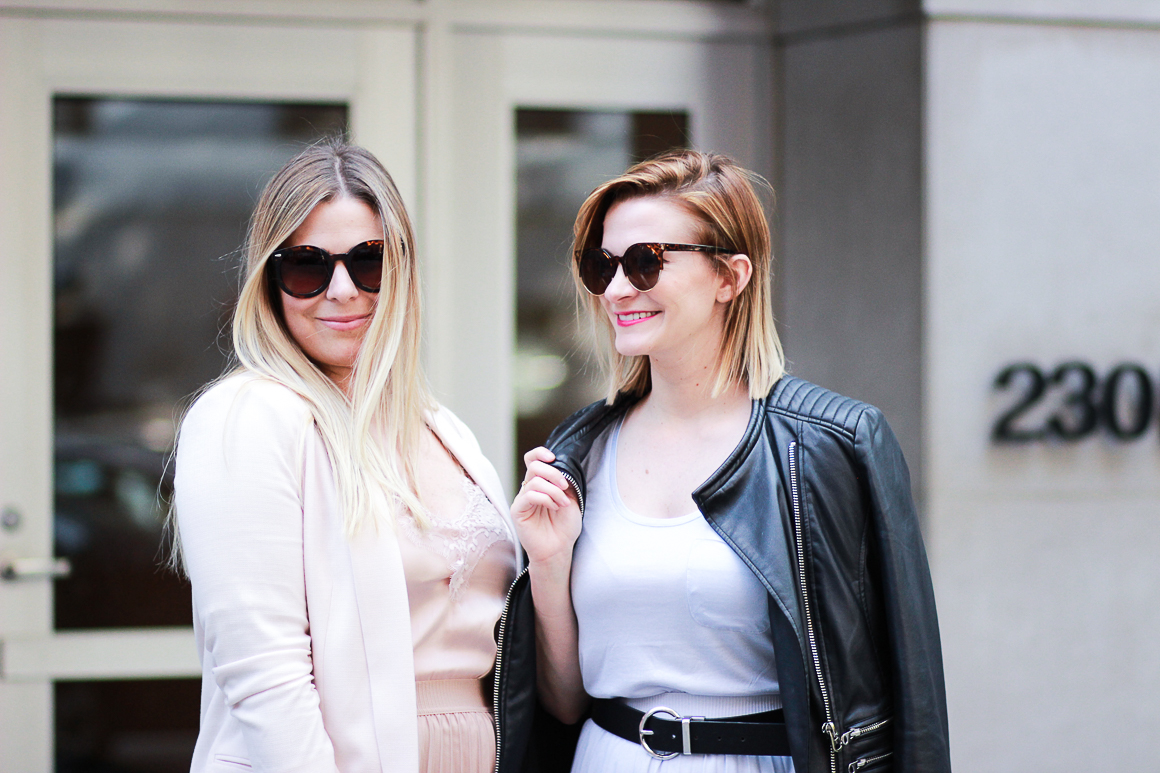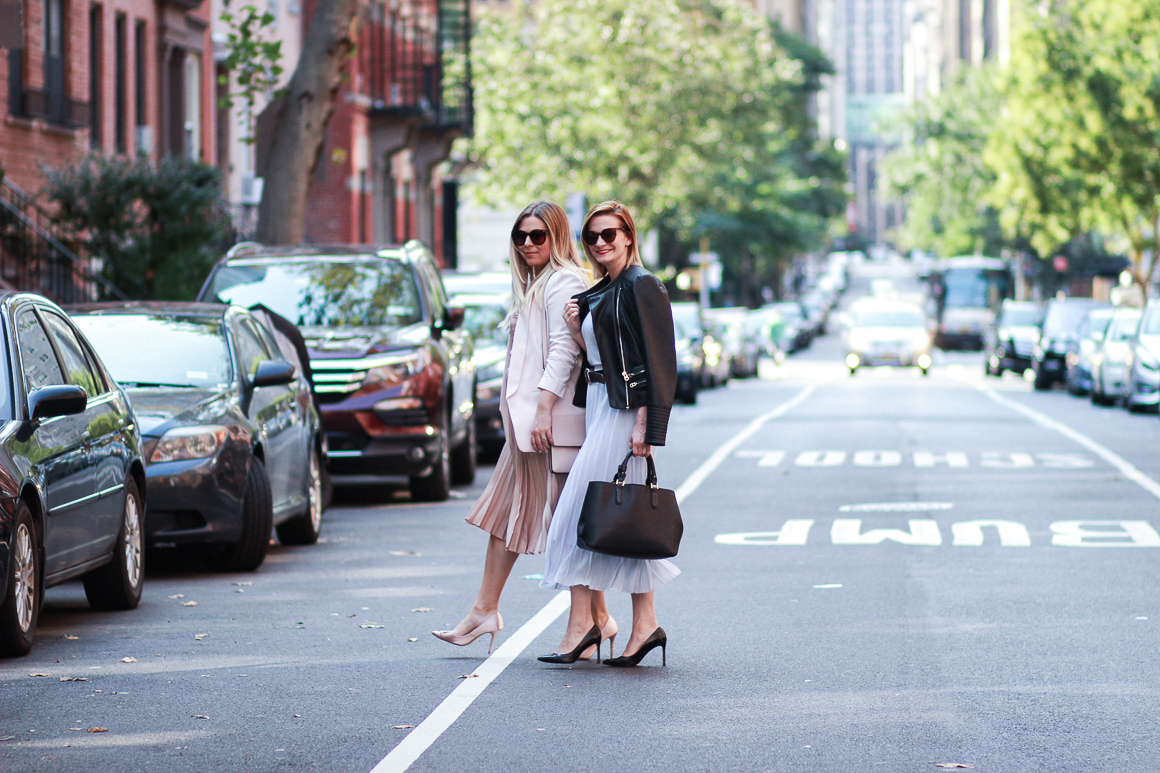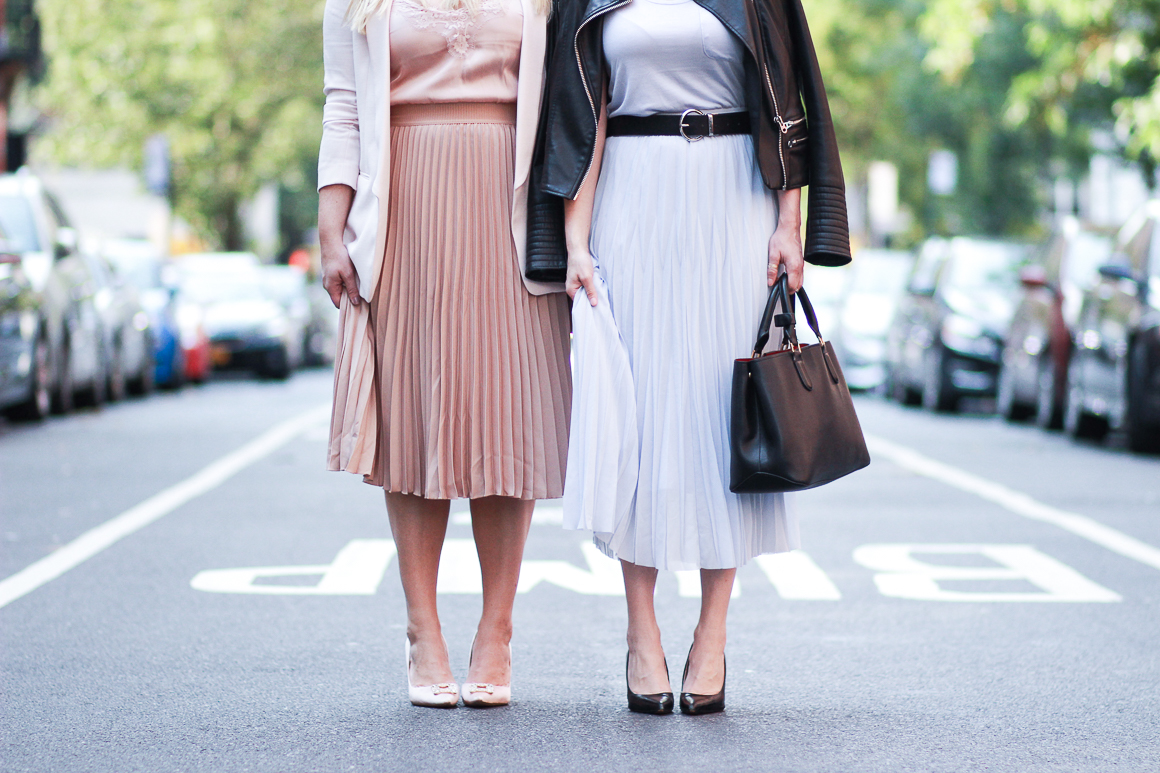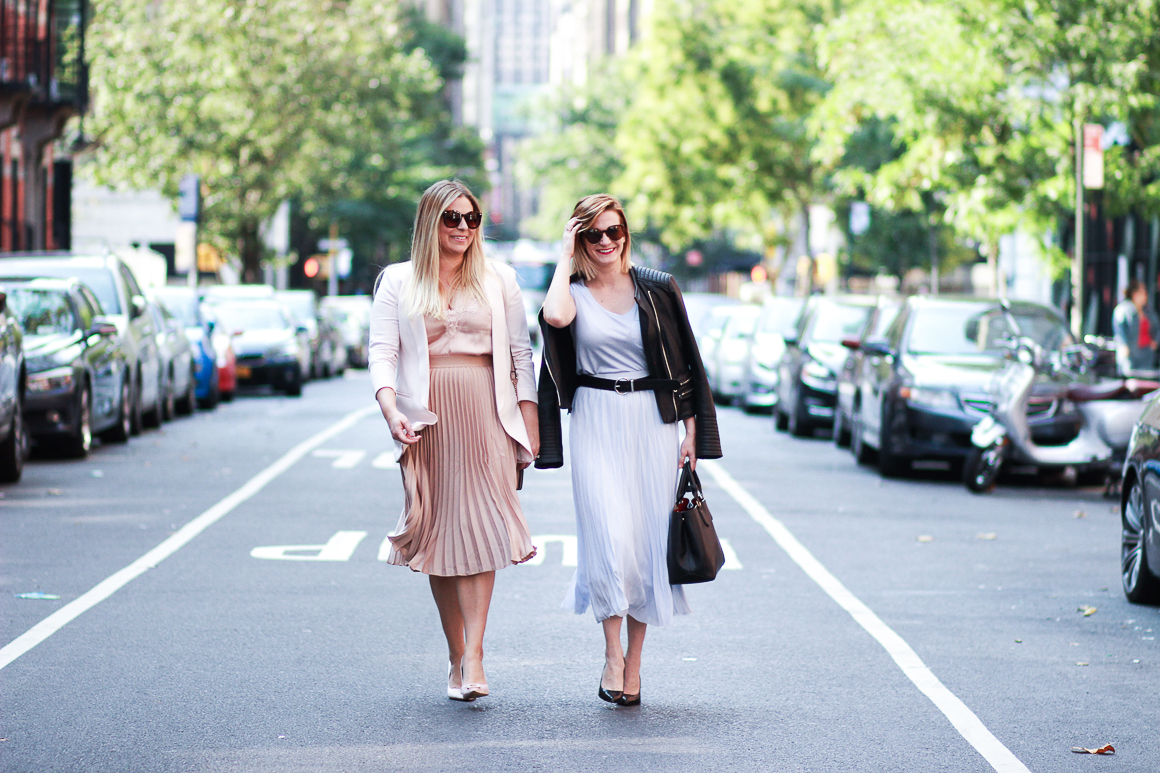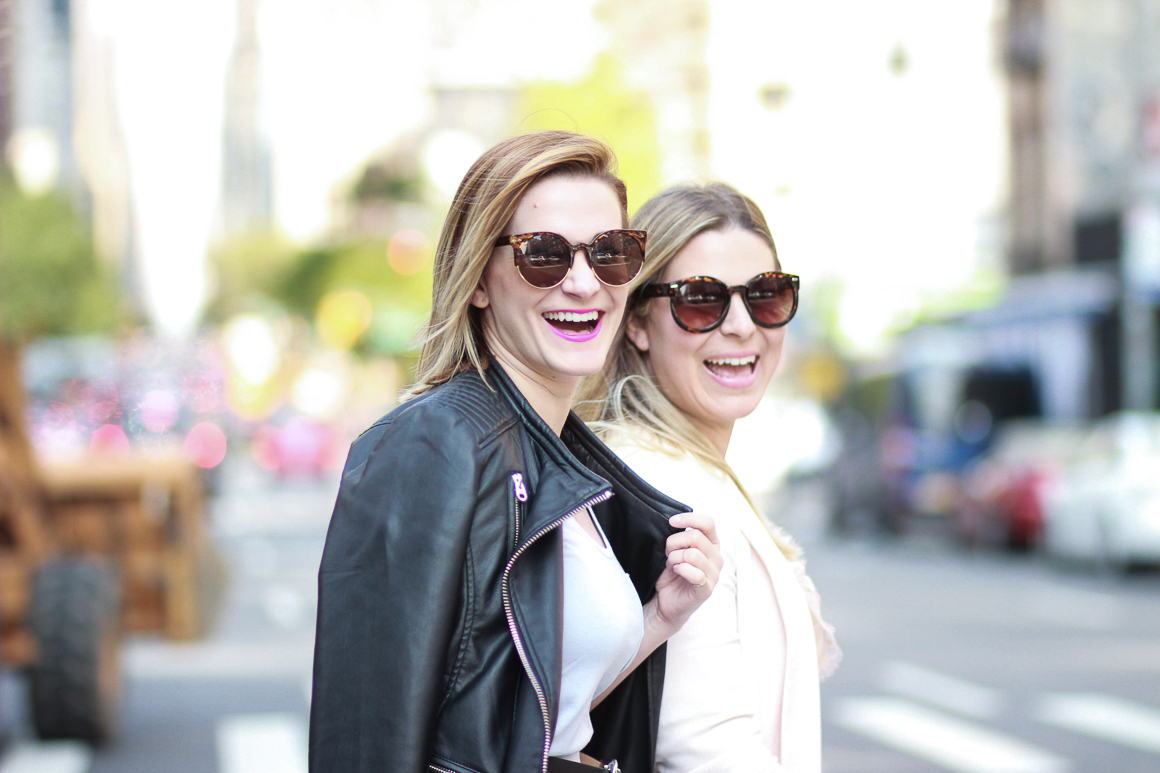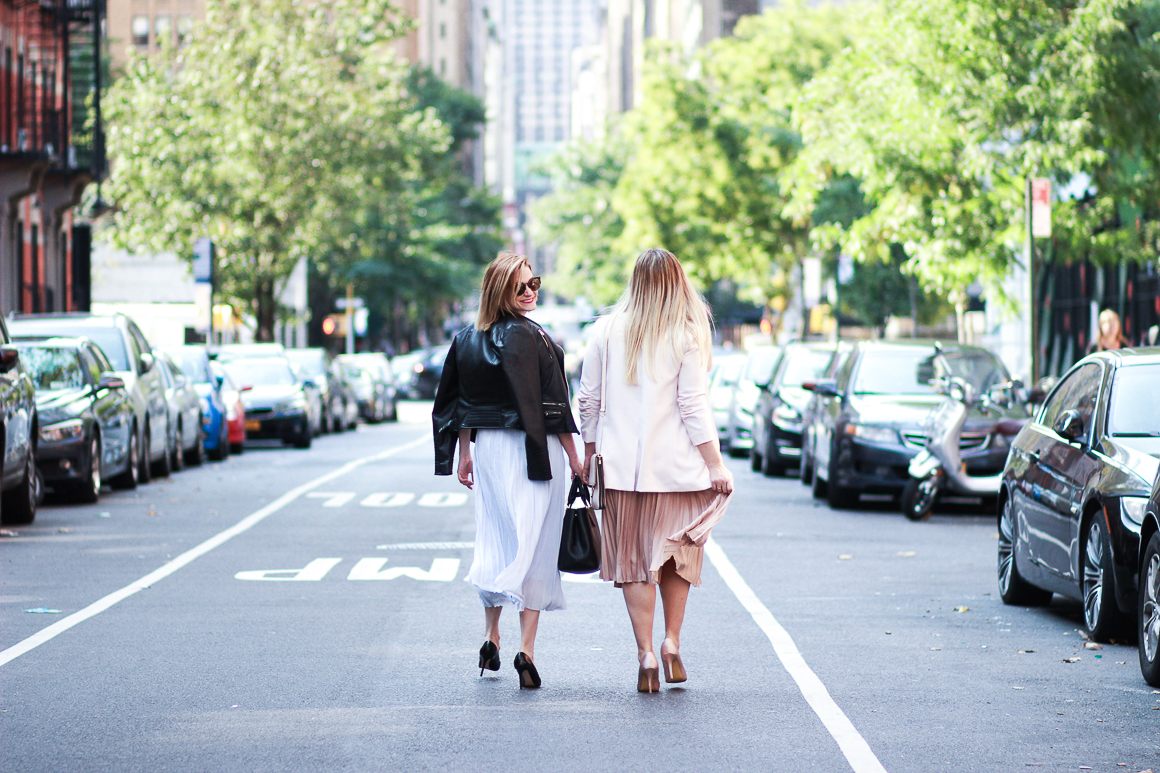 We knew these pleated midi skirts were on trend but we had no idea we would see them styled so perfectly on every NYC corner. These type of skirts are huge for Fall ladies, and I think it is a great piece to add to your wardrobe. Perfect for work, date night, or even paired with dressy sandals/ slides and a band tee or simple top.
Jocelyn decided to go a monochromatic look and the blazer is the perfect touch to take this skirt to work. All you would have to do is take the blazer off and you are all set for a night out.
Chelsey paired her pale blue skirt with black heels and a faux leather moto jacket to create a more edgy look.
Both of these skirts are under $50 and as you can tell they are so flirty and twirly. So we have rounded up a few of our favorite "IT" skirts all under $100 for you, including some tops and shoes to pair them with.
Skirts:

Tops:

Shoes:

Xx – NNB Sisters