Spring Target Try On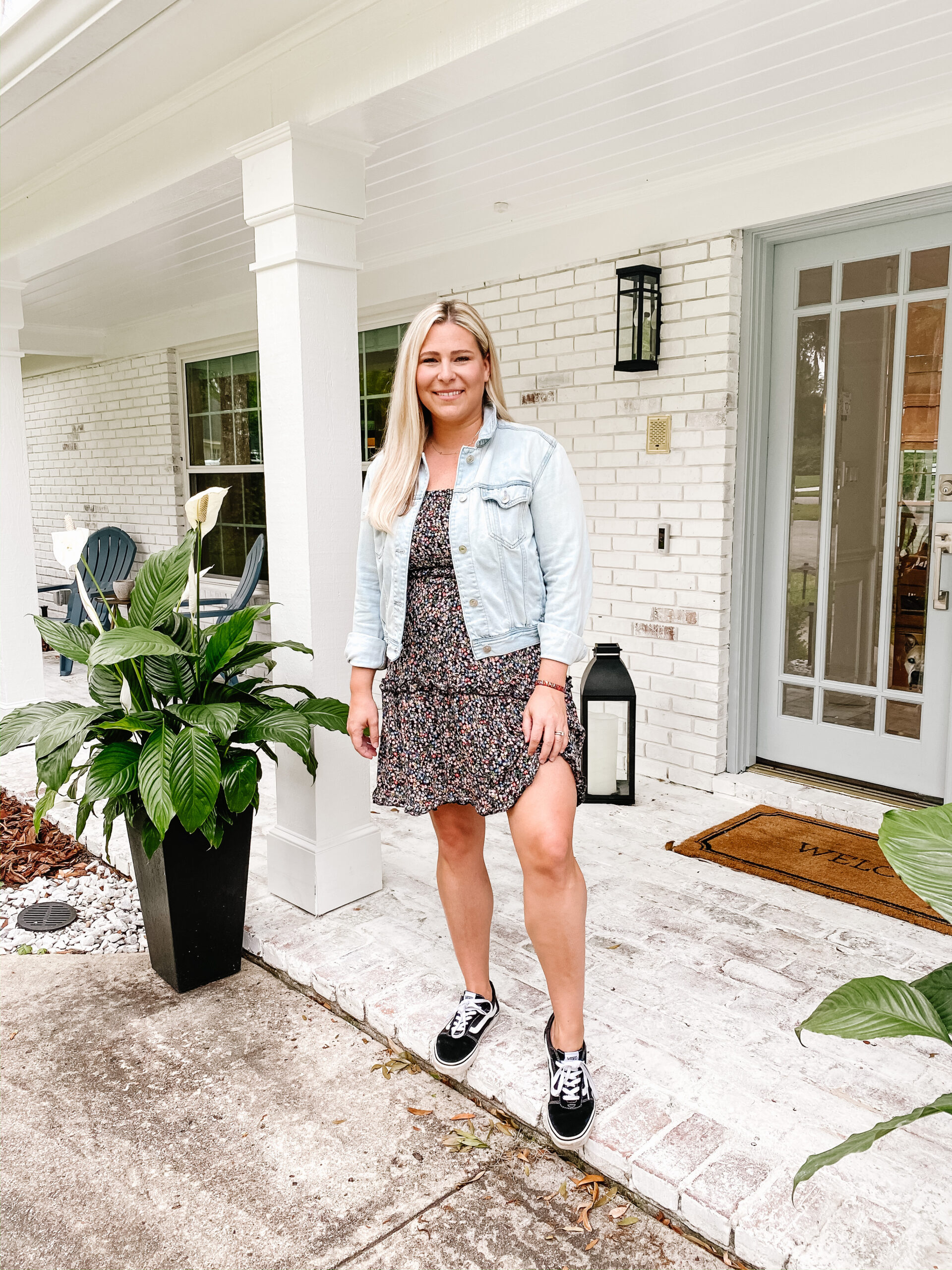 Hey friends!! I am back again this week with another Target try on for you guys…I can't get enough of their clothes right now!  The price, quality and variety is only second to the fact that its all available online right now! I've got several outfits to share with you guys so let's dive in!!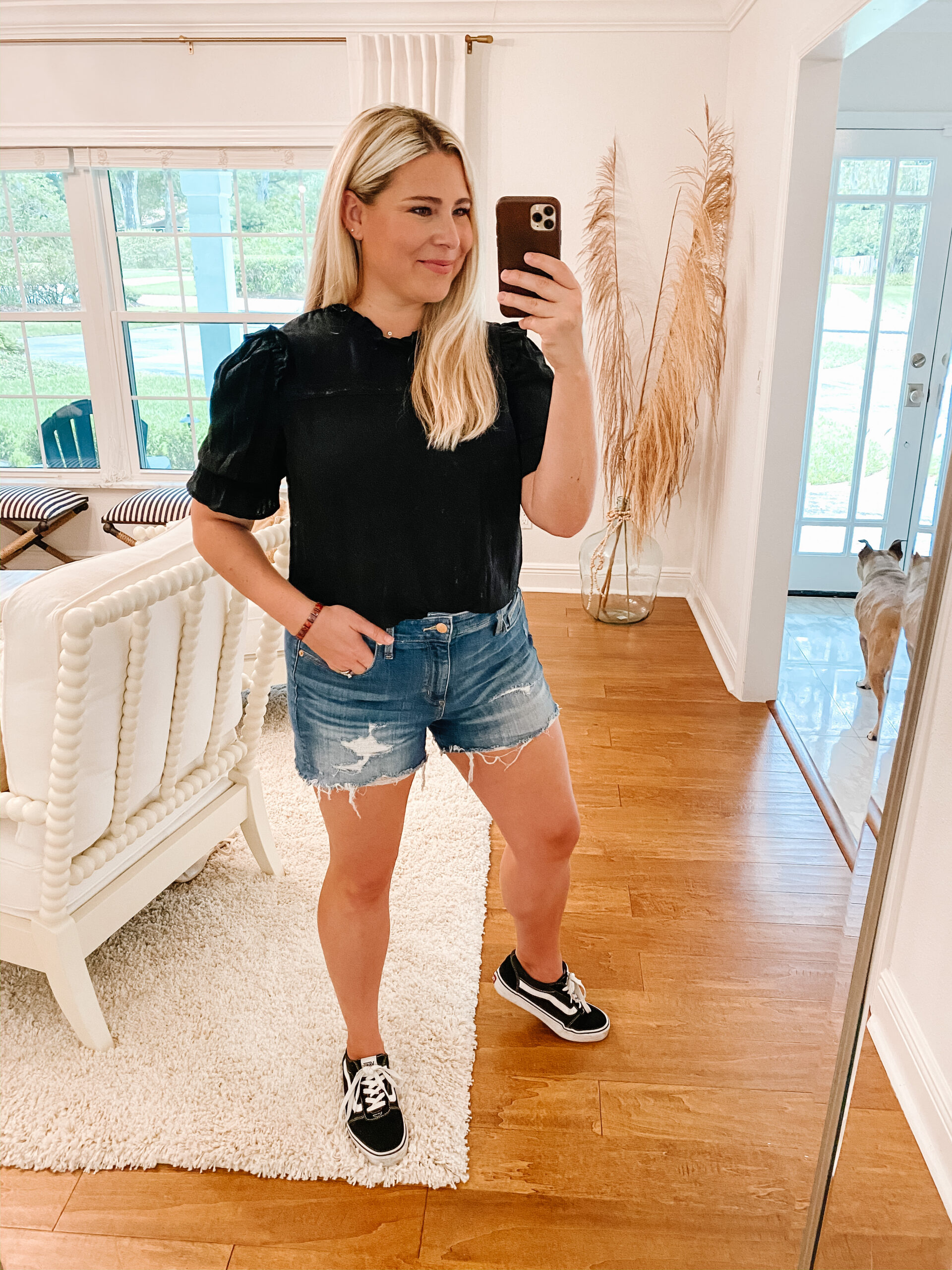 First up is this super comfortable, light-weight eyelet boxy top. I love the details on the trim and sleeves. The versatility of this piece can not be understated…you could dress it up with jeans and heels or down like I have it here with cutoff shorts and Vans.
Speaking of shorts, these are right up my alley of comfort.  Perfect amount of distressing, perfect amount of stretch, which let's be honest the latter is more important, lol. These are true to size and come in a couple different wash options.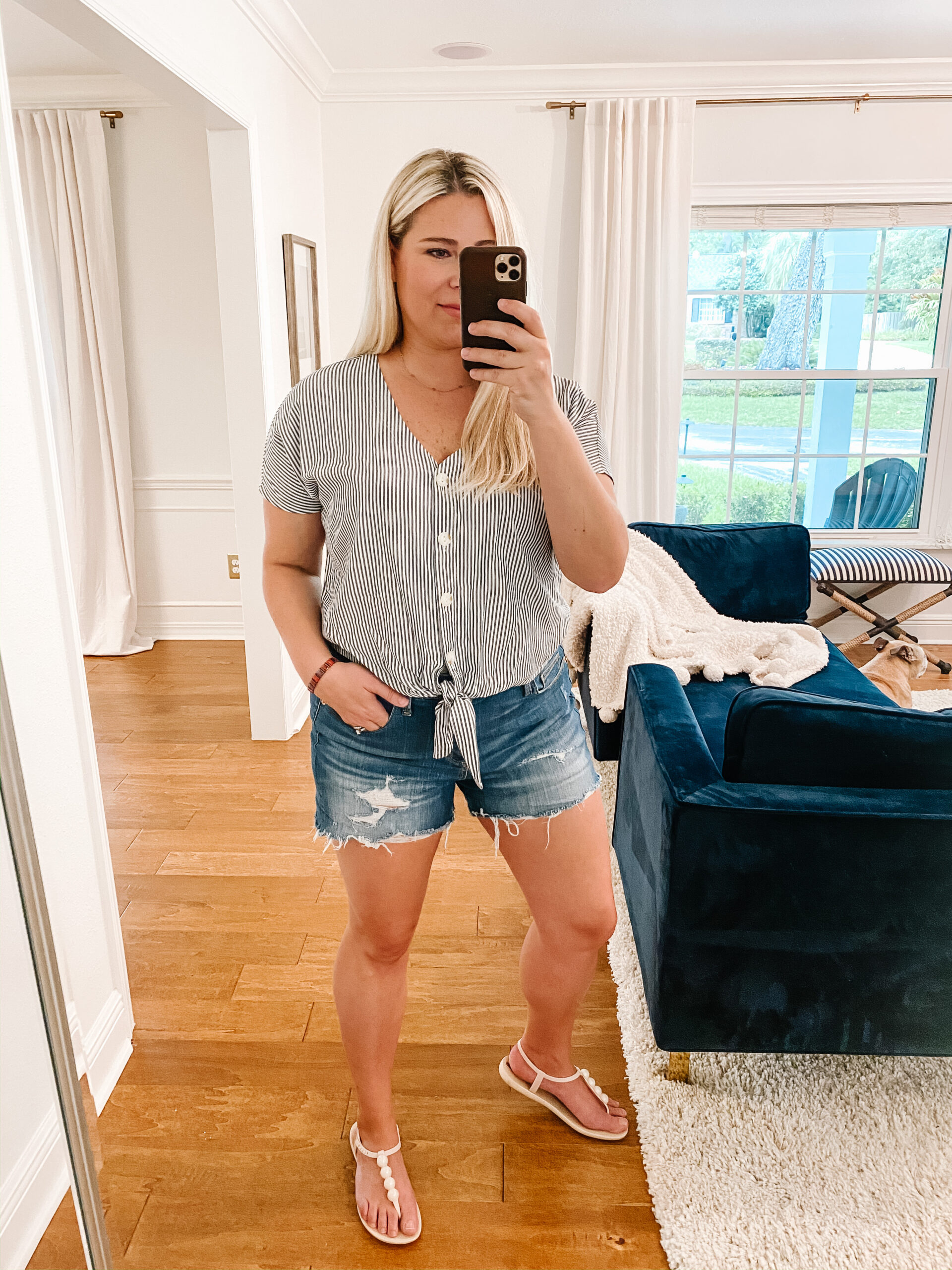 Great Memorial Day or July 4th find!! Classic navy blue and white pinstripe with a cute little tie in the front. Very light and airy with a little swoop in the back for some dimension on the hem line…I would love this with some white jeans or shorts and a couple red detailed accessories.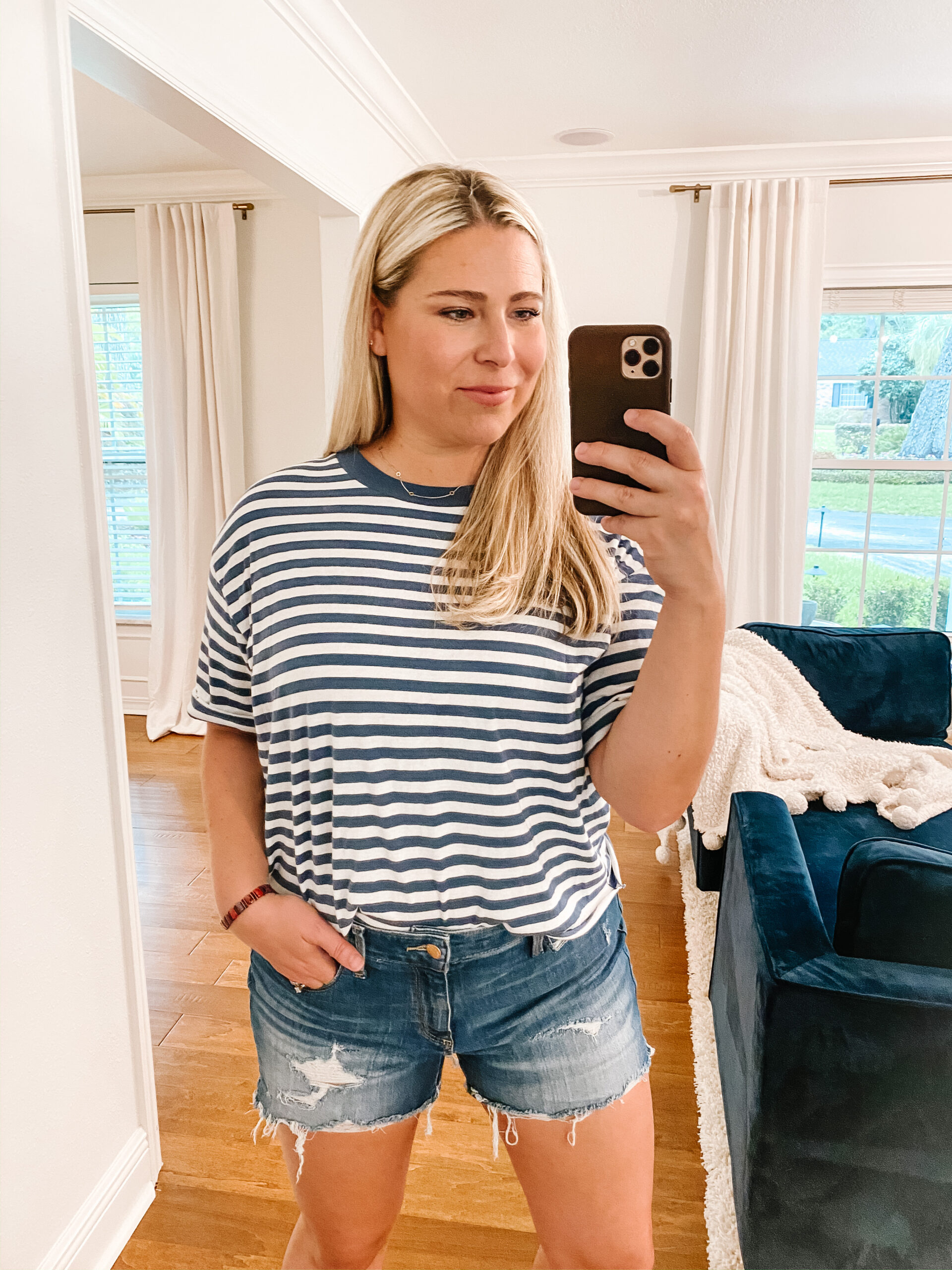 Super soft boxy tee, love the oversized fitment and very affordable price tag! Comes in several color variations, I have a large pictured here for a little more oversized fitment.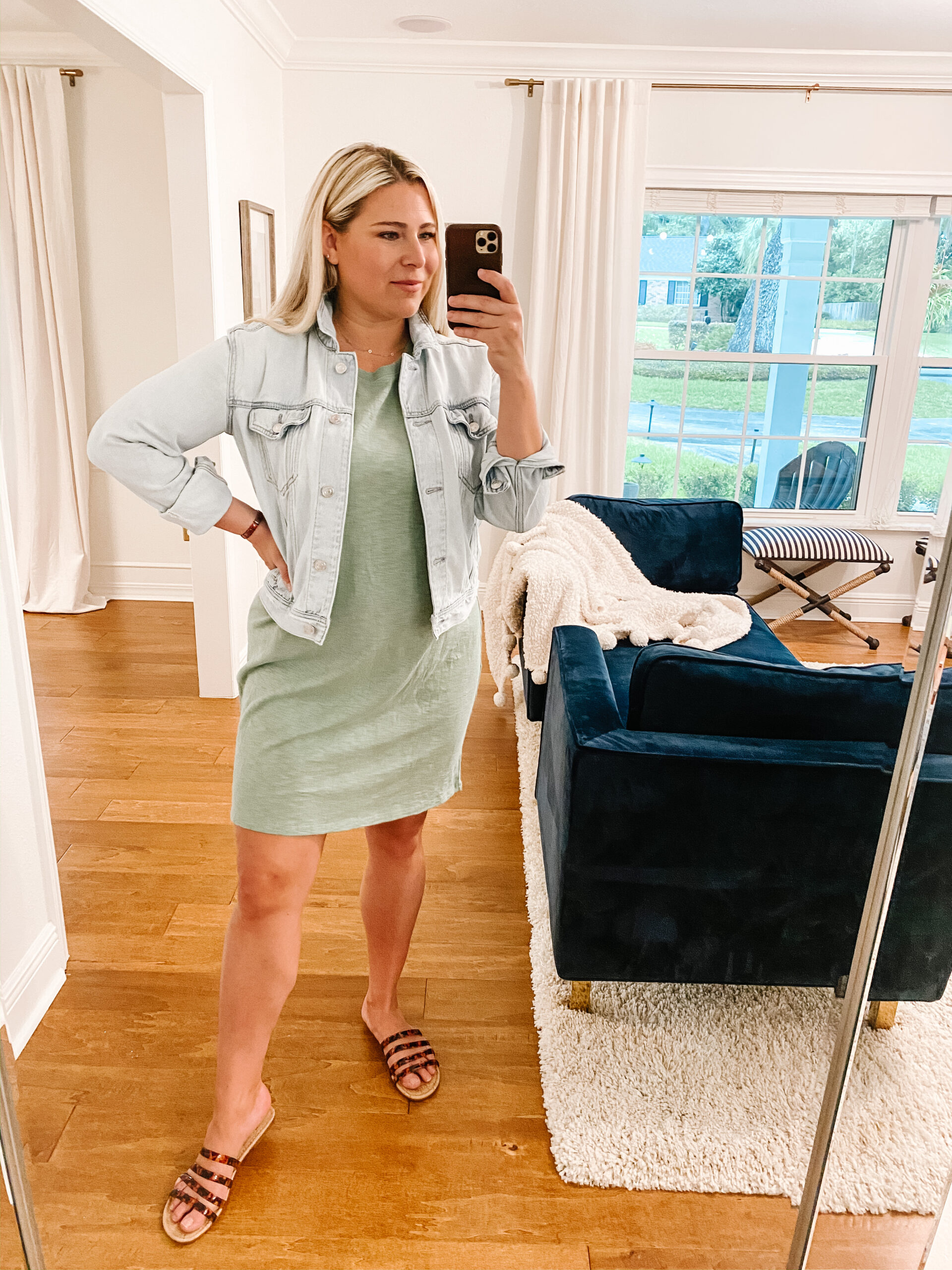 I loved this t-shirt dress so much I had to get another color, it is seriously so good. This piece is very comfortable and can be dressed up or just throw on some slippers and lounge it around the house…with 15 colors to choose from you will find one that speaks to you!!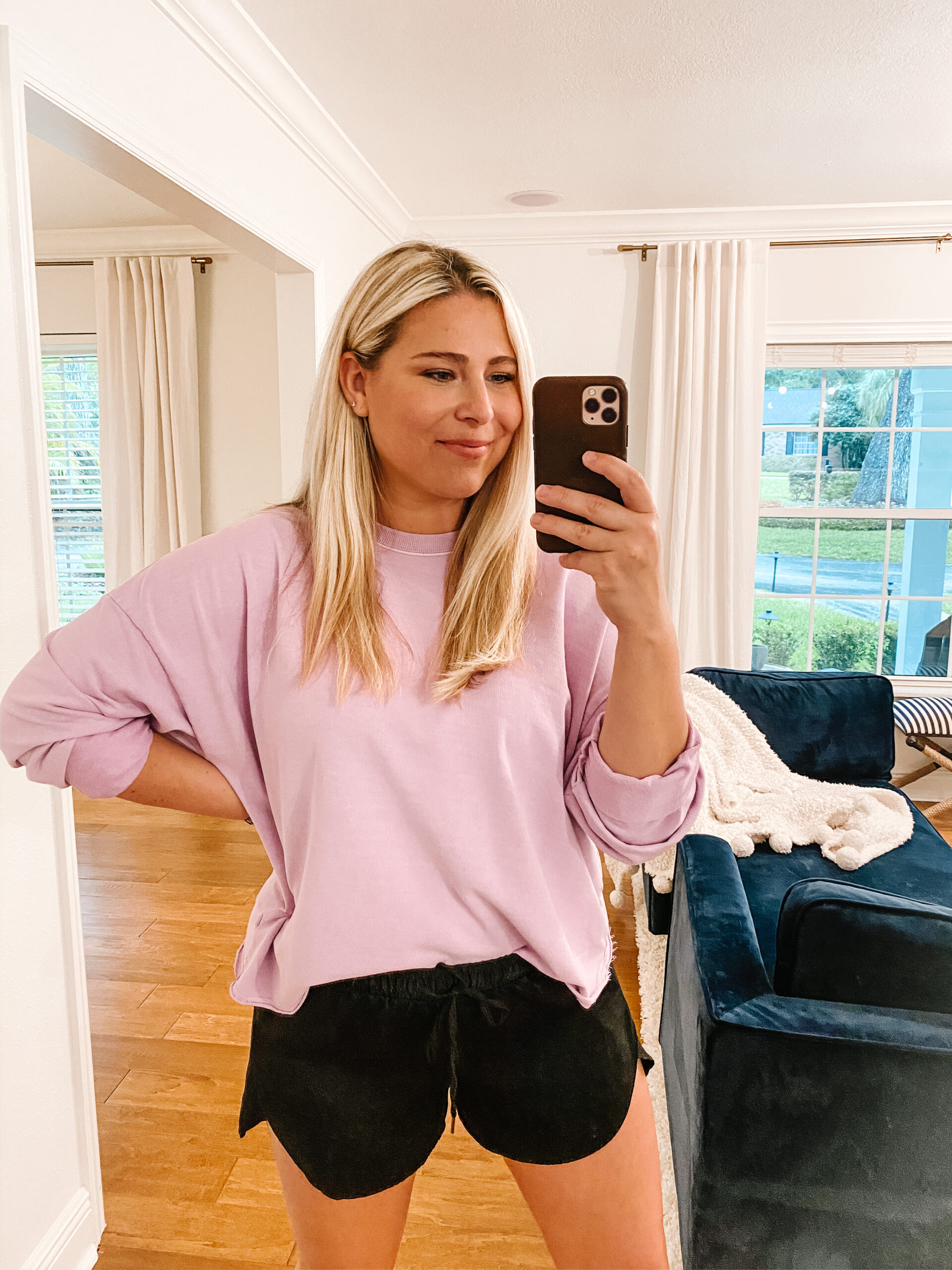 This may be my favorite find from my Target hauls, I've seriously been wearing this sweater for two days straight.  Love the color, fitment and the raw hem line.  Can't recommend this one enough friends!! (shorts are similar)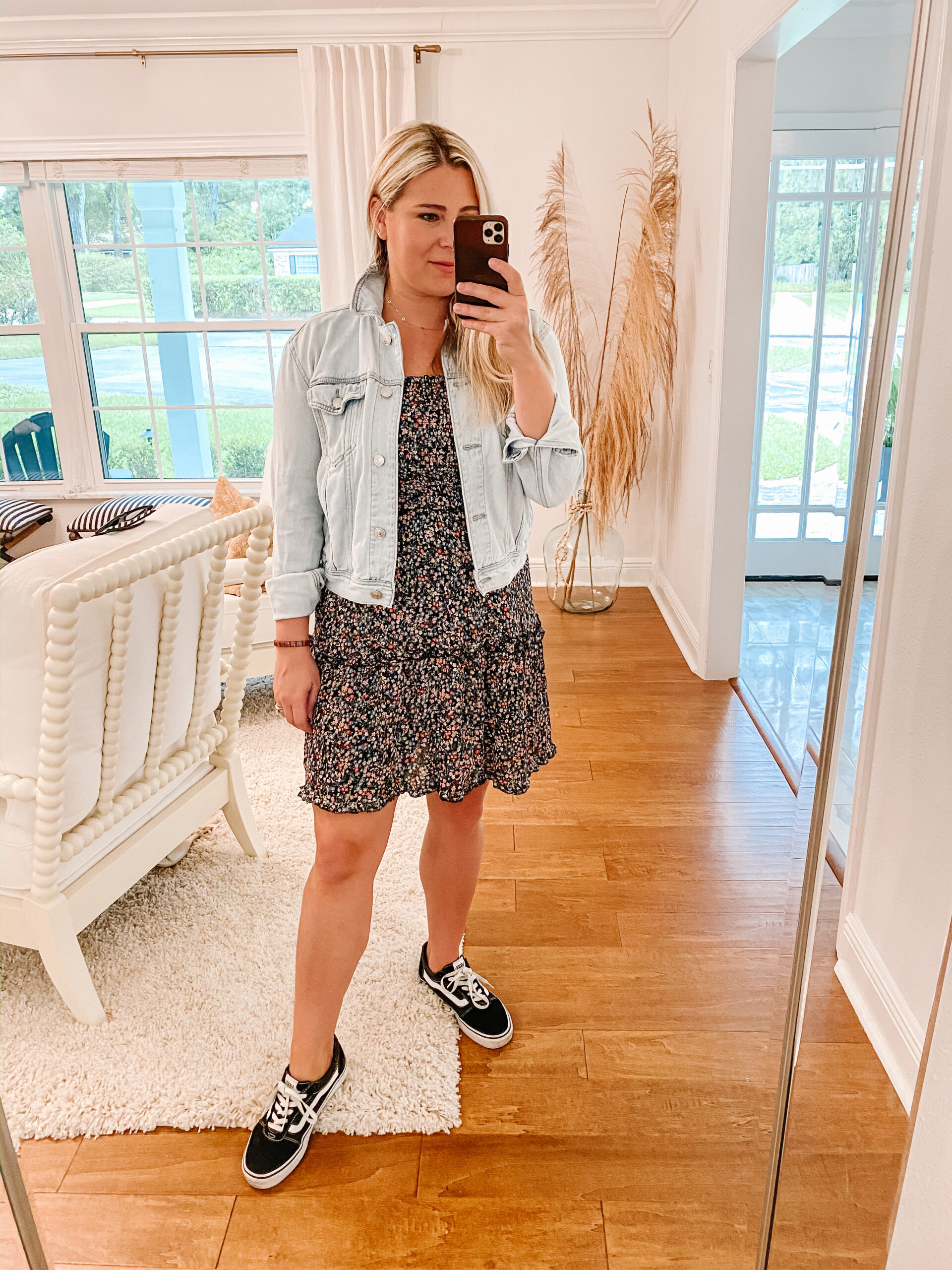 Seriously the perfect Spring outfit, floral with lots of fun colors on a black base. It ties, its adjustable and the smocking allows you wear it with a strapless bra or without one at all!