Perfect Wedding Guest Romper
I
t's Thursday, which means tomorrow is FriYAY! So my husband and I just got back from Cancun for…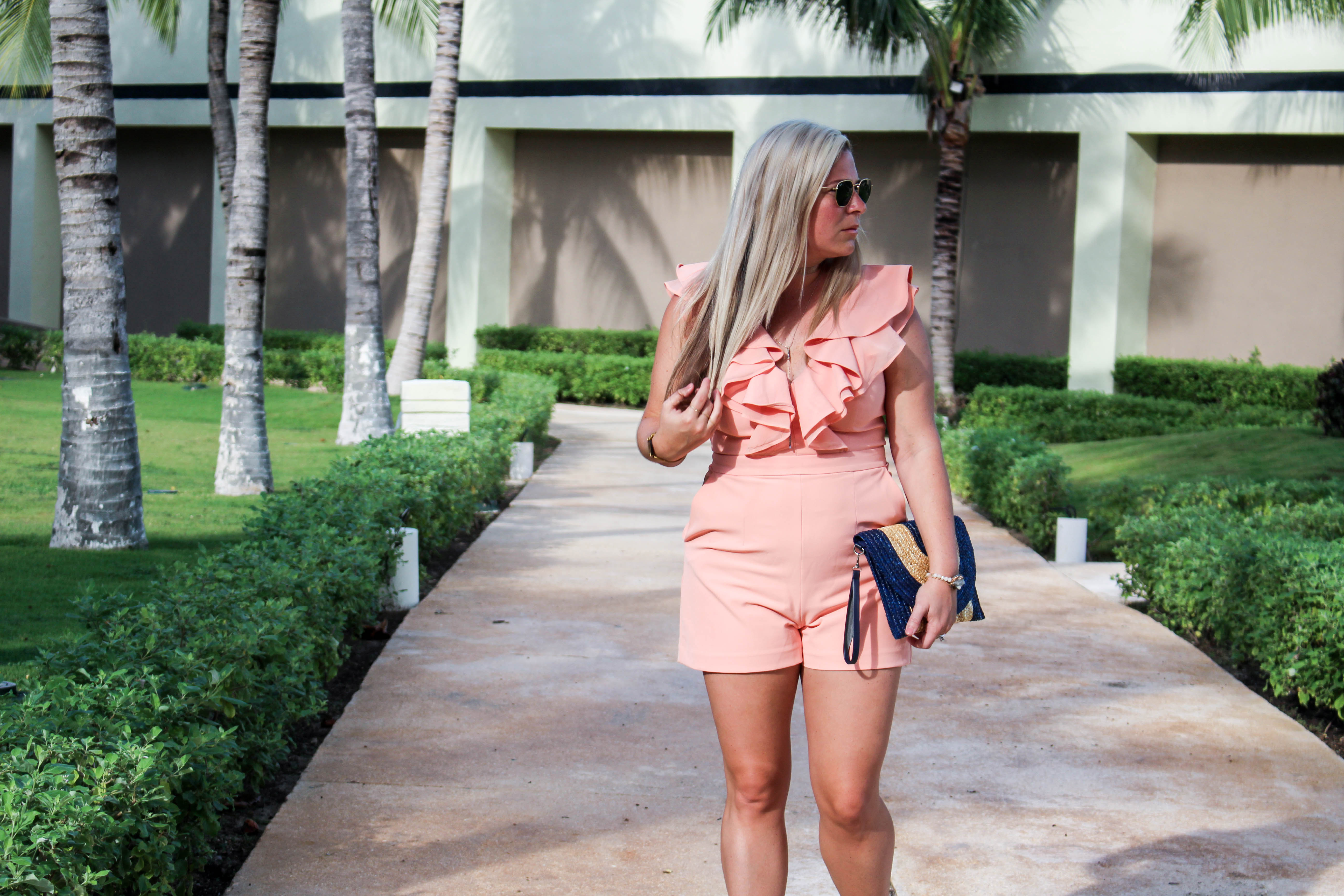 one of my best friend's wedding. It was absolutely gorgeous and couldn't be happier for her. Let me tell you, it was so freaking hot and humid in Mexico!  As I am sure you can probably tell by the sweat dripping down my face in these photos (sorry). So, we arrived into Cancun early Friday morning and immediately checked into the all-inclusive hotel, Paradisus Cancun. This was our first time doing an all-inclusive resort. To my surprise, it was better than I expected. I am not one to just sit around and relax or "lay out", but there was quite a bit to do! We were with a big group, so it was perfect! The food was good and the resort was clean and beautiful. Win Win…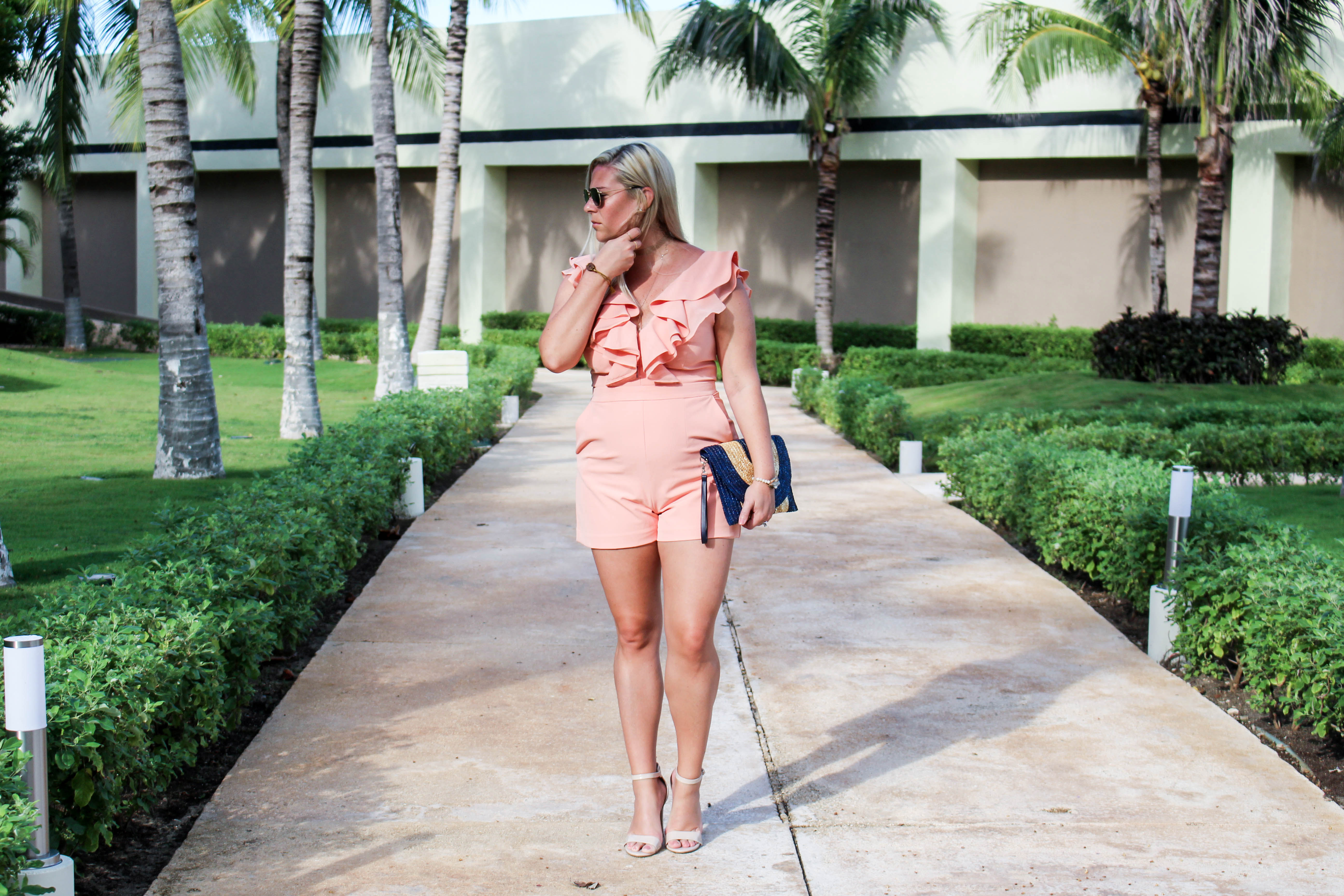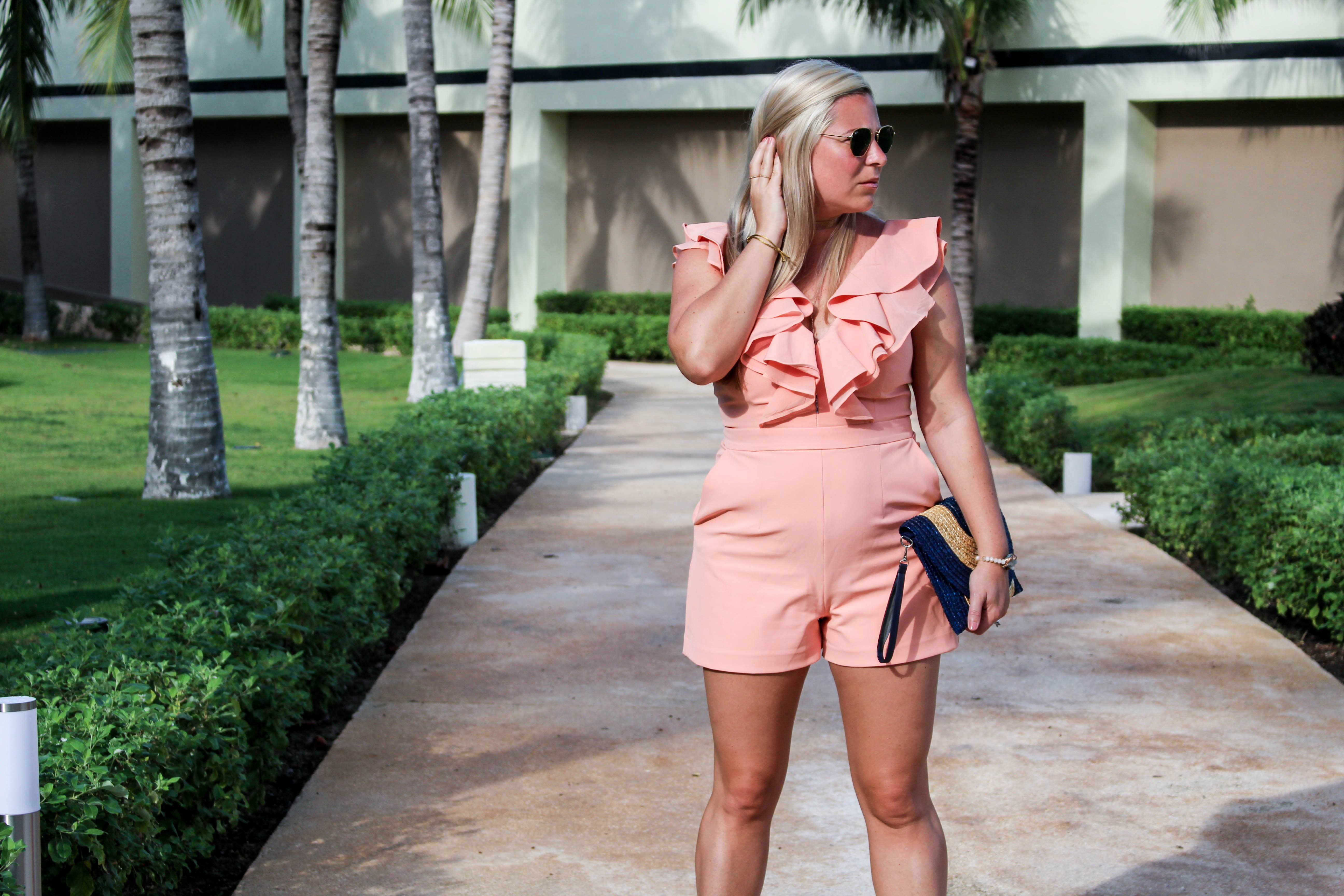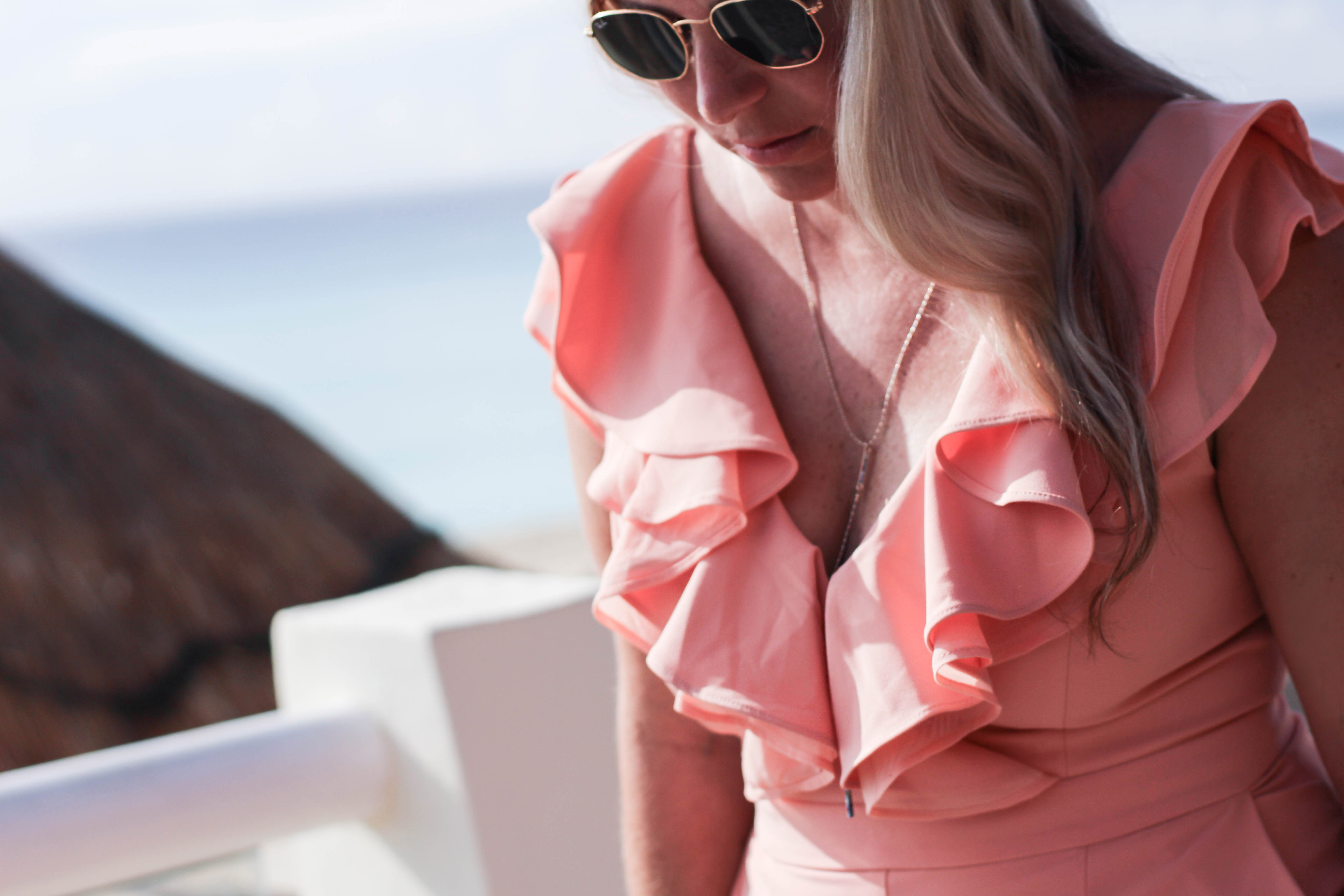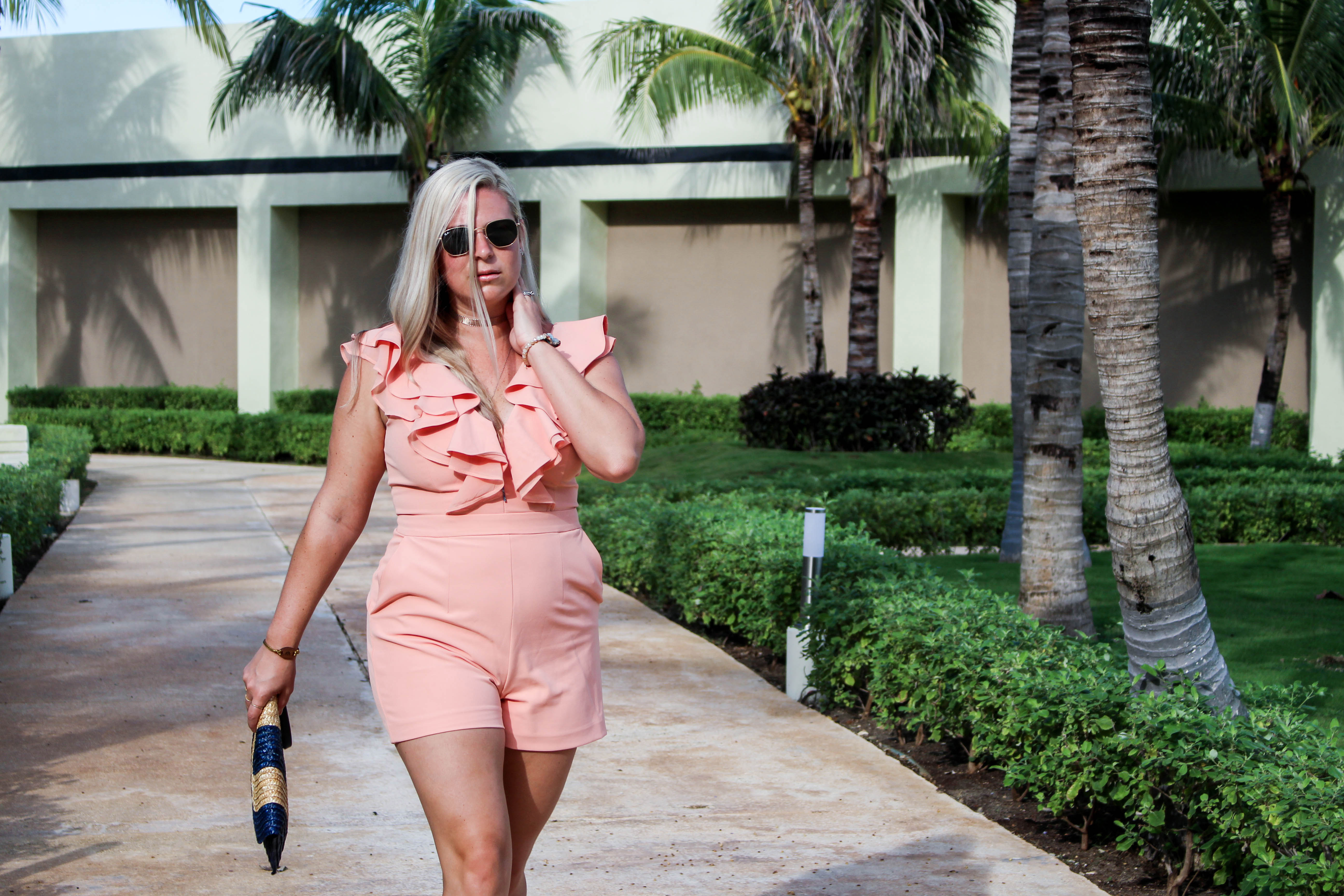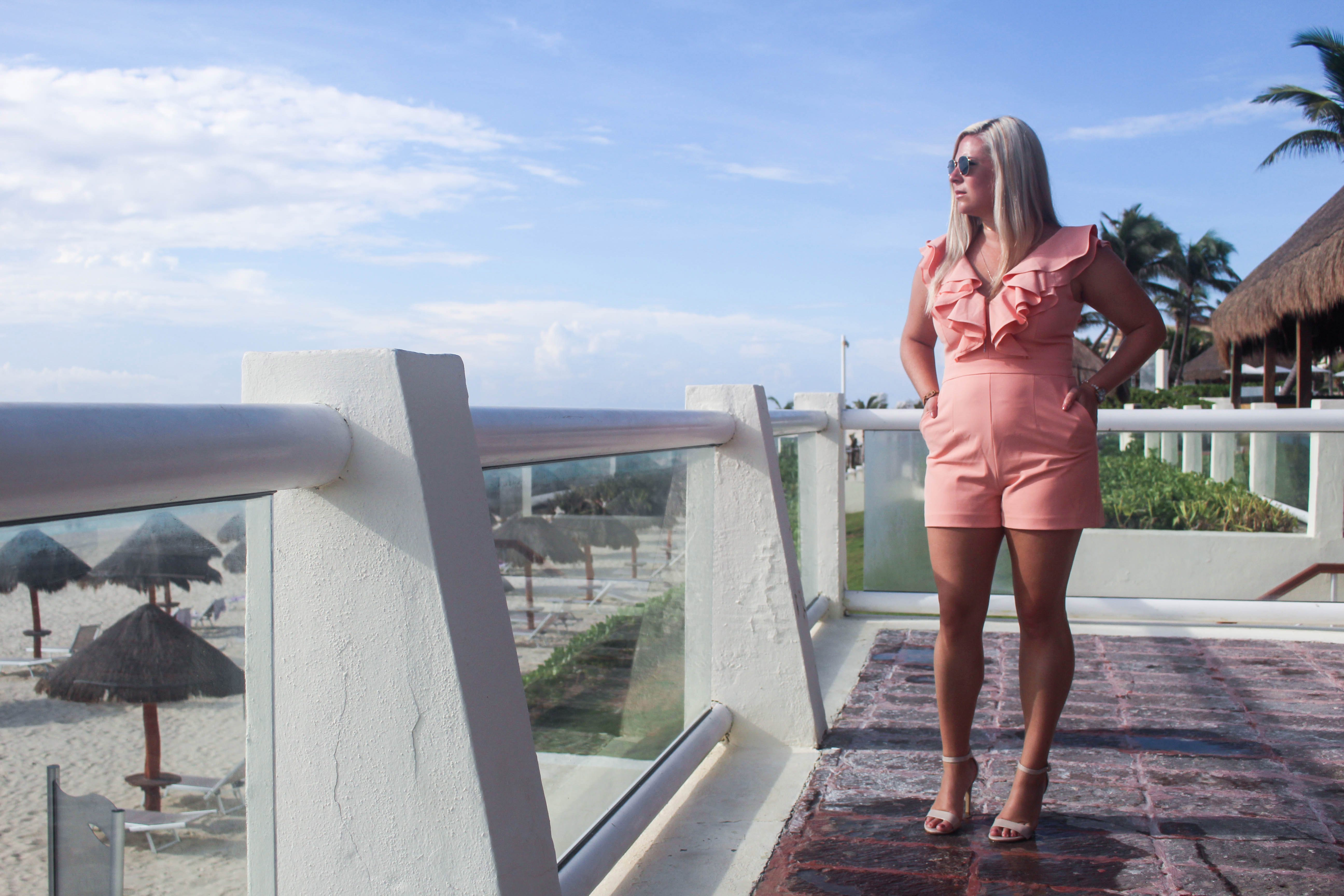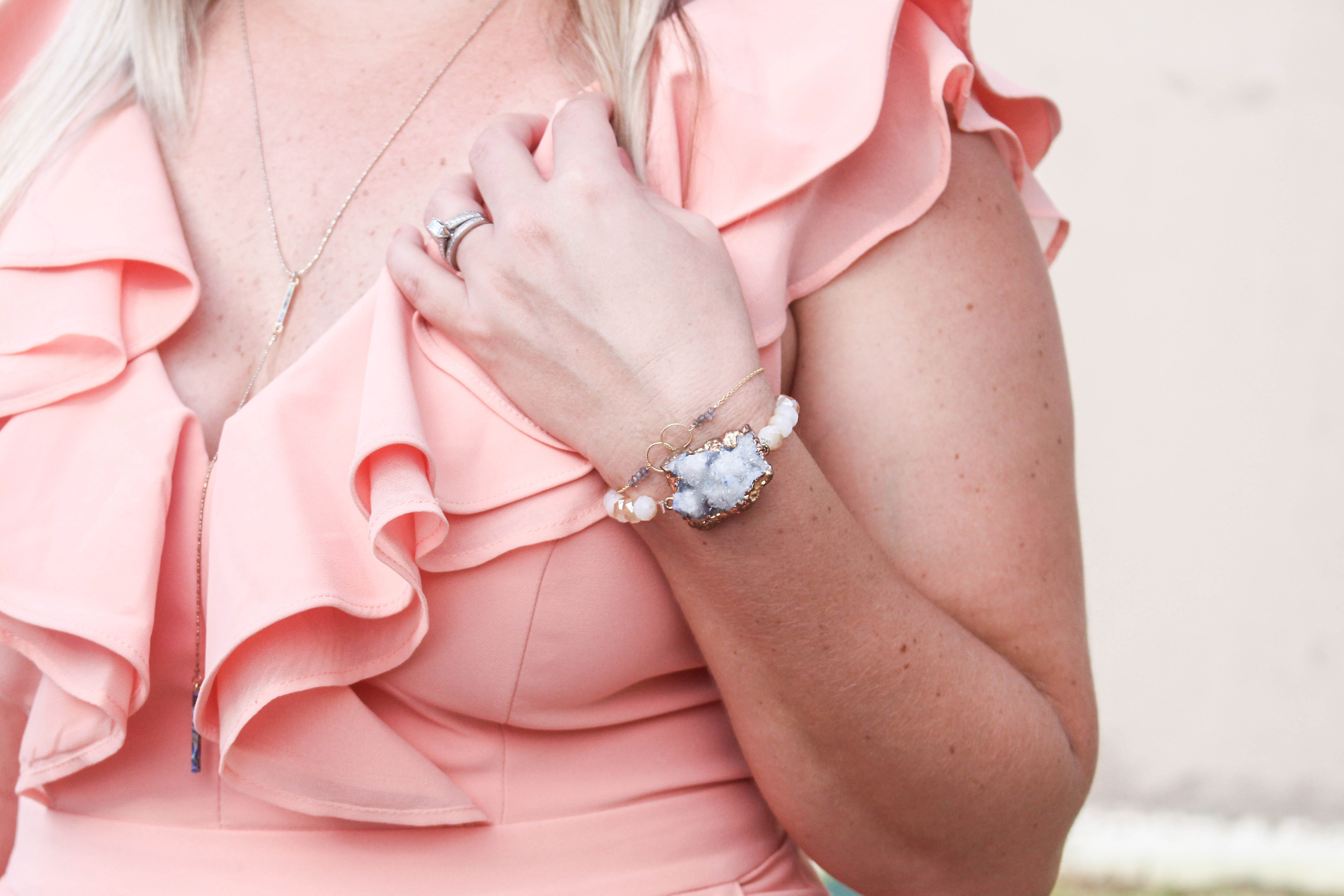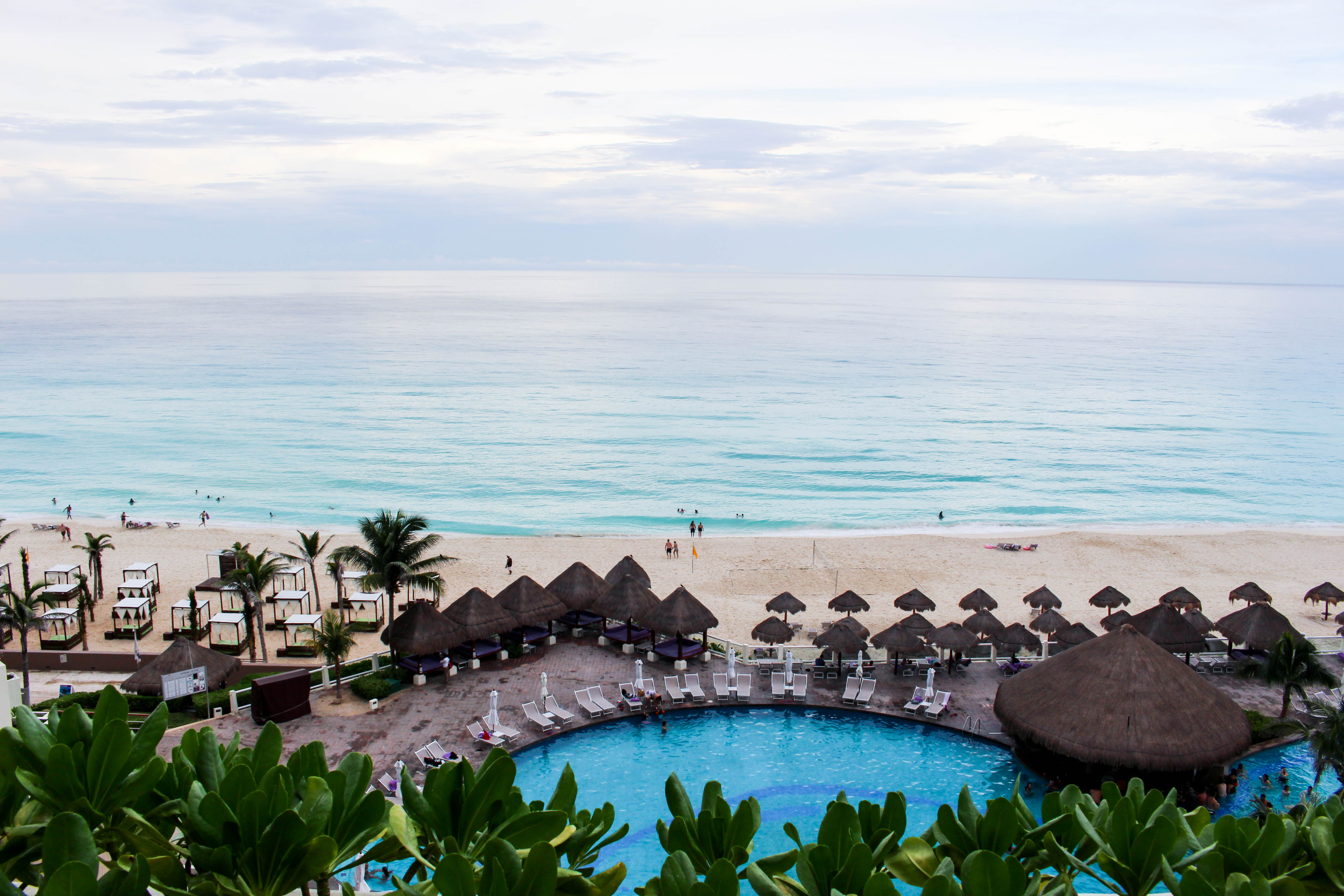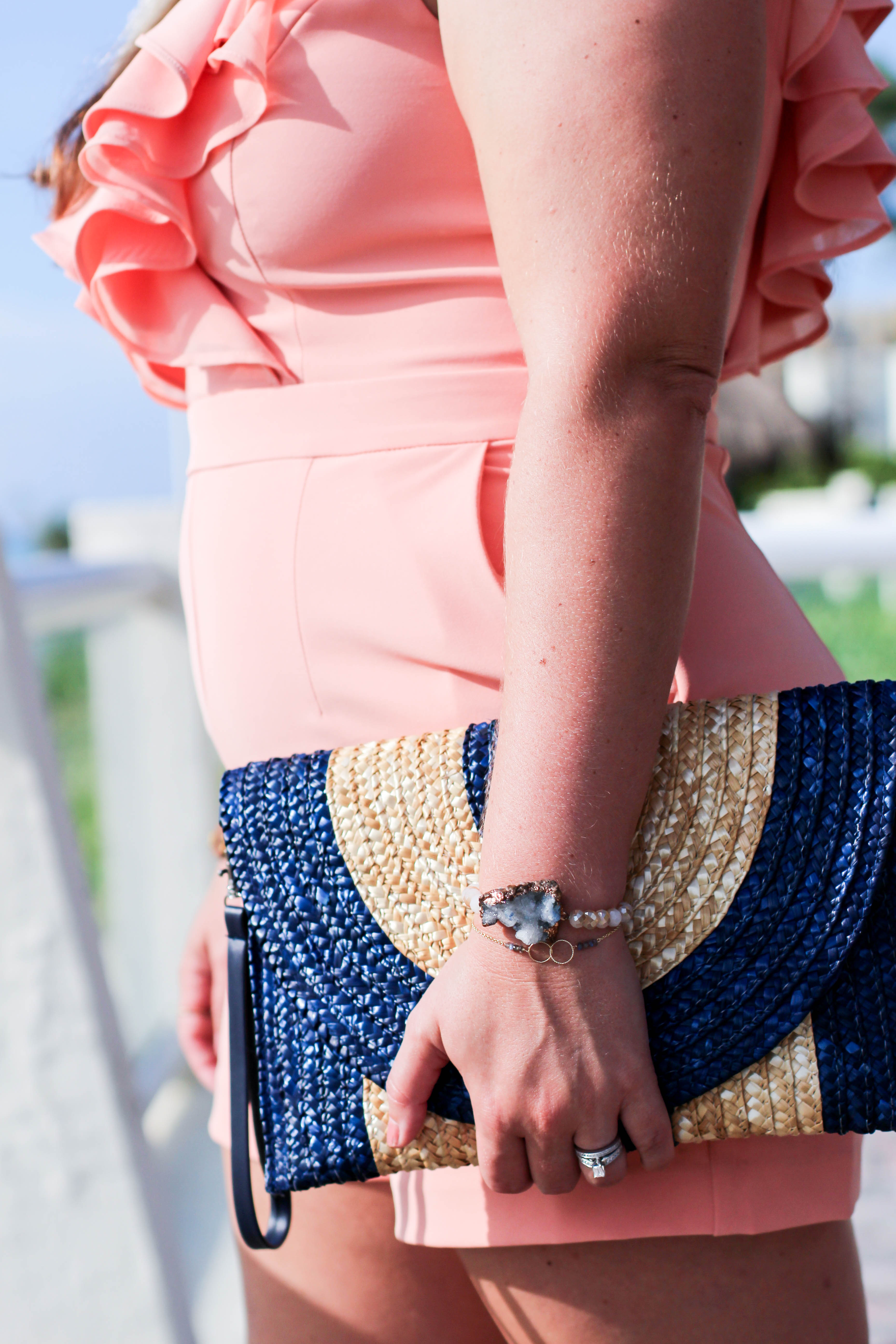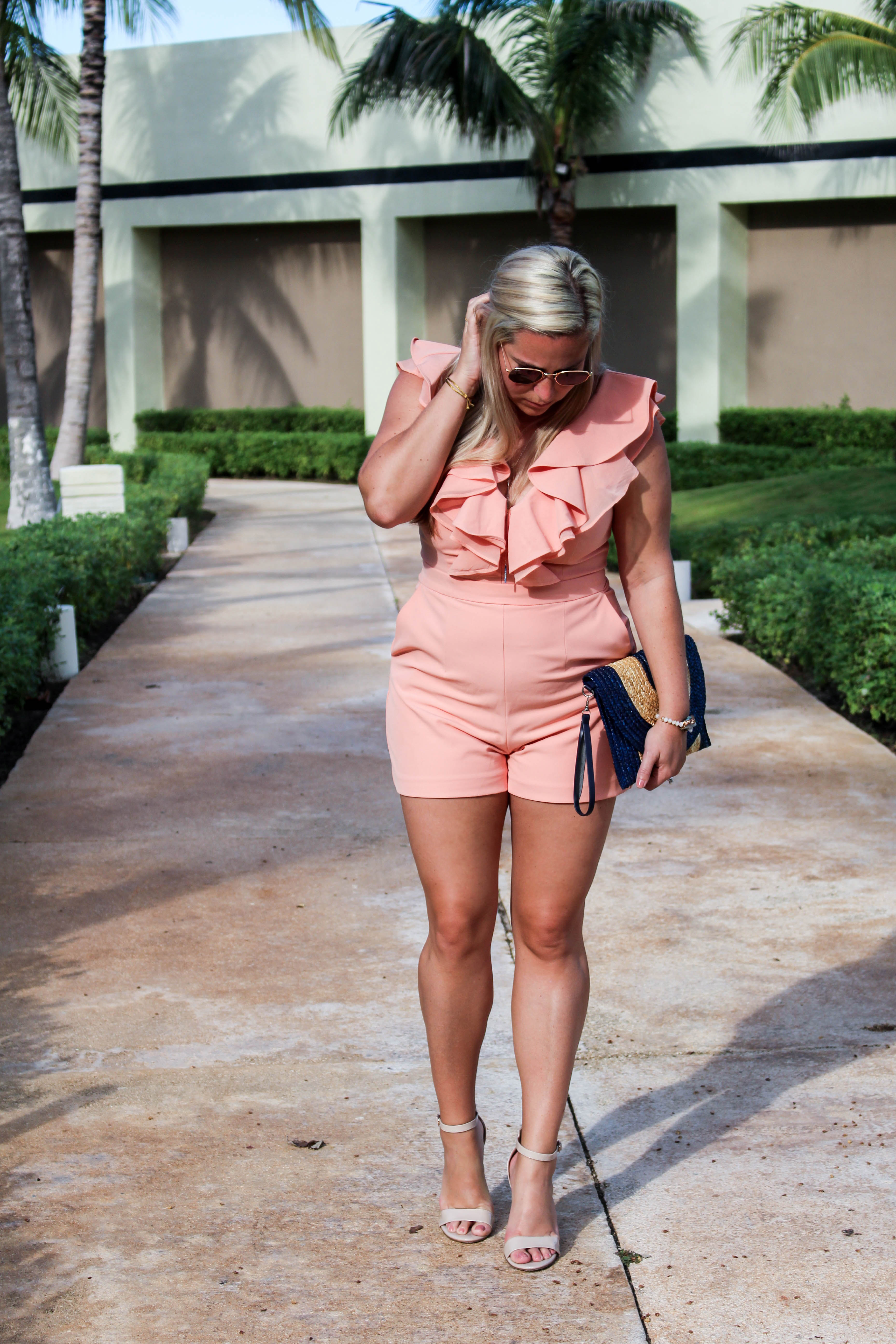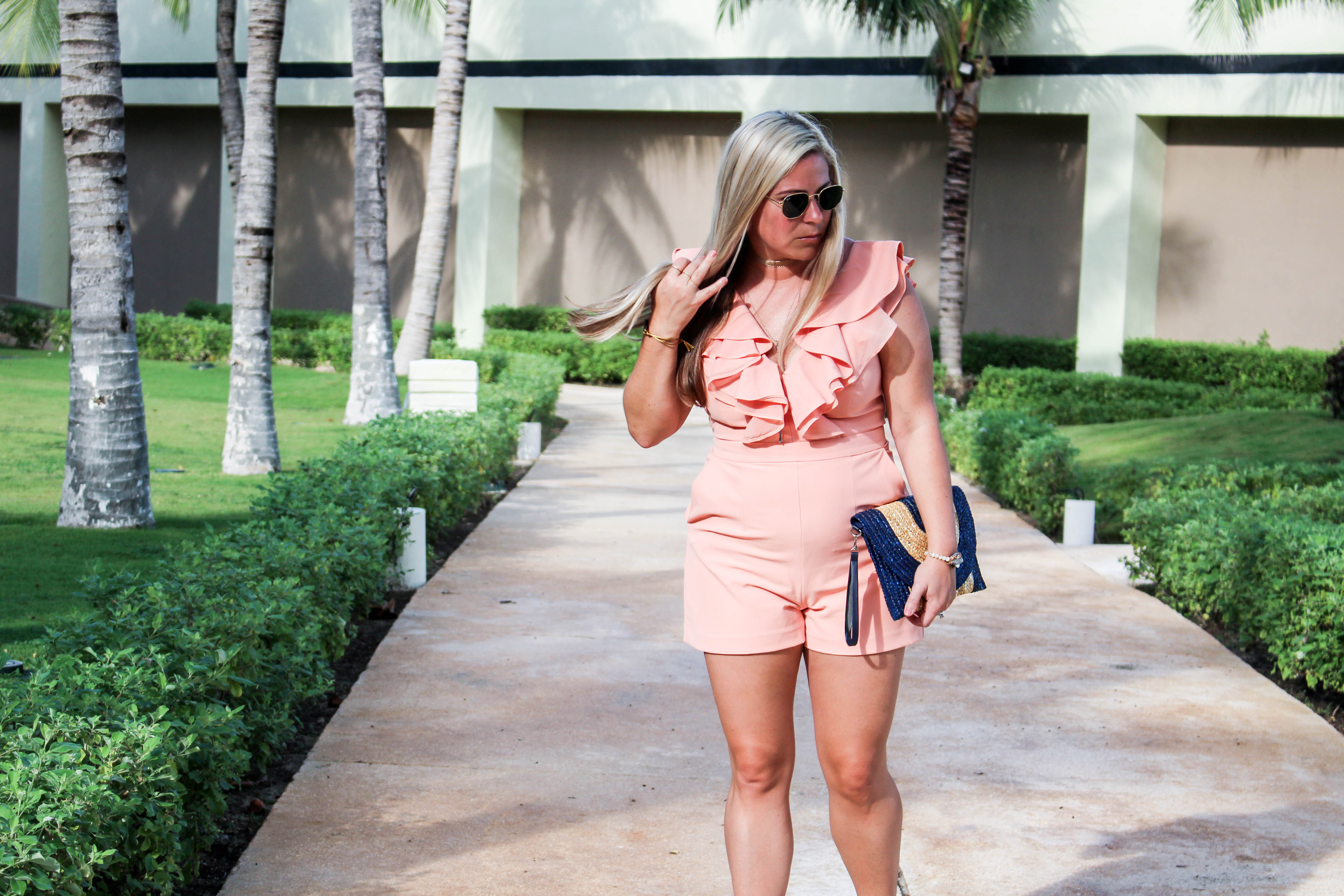 Romper (On Sale Here), Sunglasses (Ray-Ban), Choker (Forever21) and similar (here), Heels (ASOS) also loving these for the upcoming holiday season!
Now, about this romper… I had the hardest time finding something to wear to this wedding. I went to four malls raiding all the racks and finally found this amazing Wayf dress. So a couple days before we were leaving I try on the dress and there is a huge snag in it. I was so upset, so I set out again and found this super cute romper from Bloomingdales and it is ON SALE, under $100! I hope you love it just as much as I do.

Have a wonderful day!
Jocelyn