Amazon Try On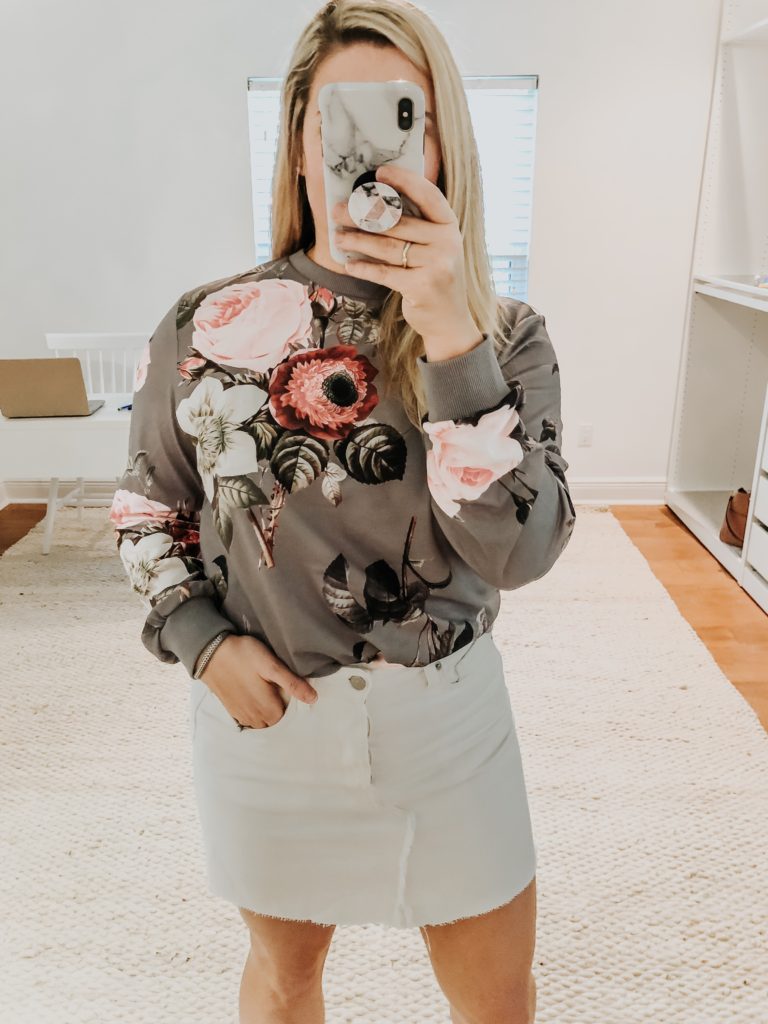 Hey friends!! I hope you are having a wonderful week so far. I did my first amazon haul on my Instagram Stories and it was a huge hit, so I want to share with you here as well… 
Gray Floral Sweater // This screams "I am ready for Spring".  It is the perfect weight to transition into warmer weather and it's so cute with denim jeans, skirt, or even shorts! It also comes in a a few other colors.
White Front Tie Dress // Ah, this dress is amazing! It's so flattering and I love the front knot detail. This dress comes in more than ten colors and I love the dark green and grey. I wear spanx under anything white because you never know if lighting will hit just right and it becomes see-through.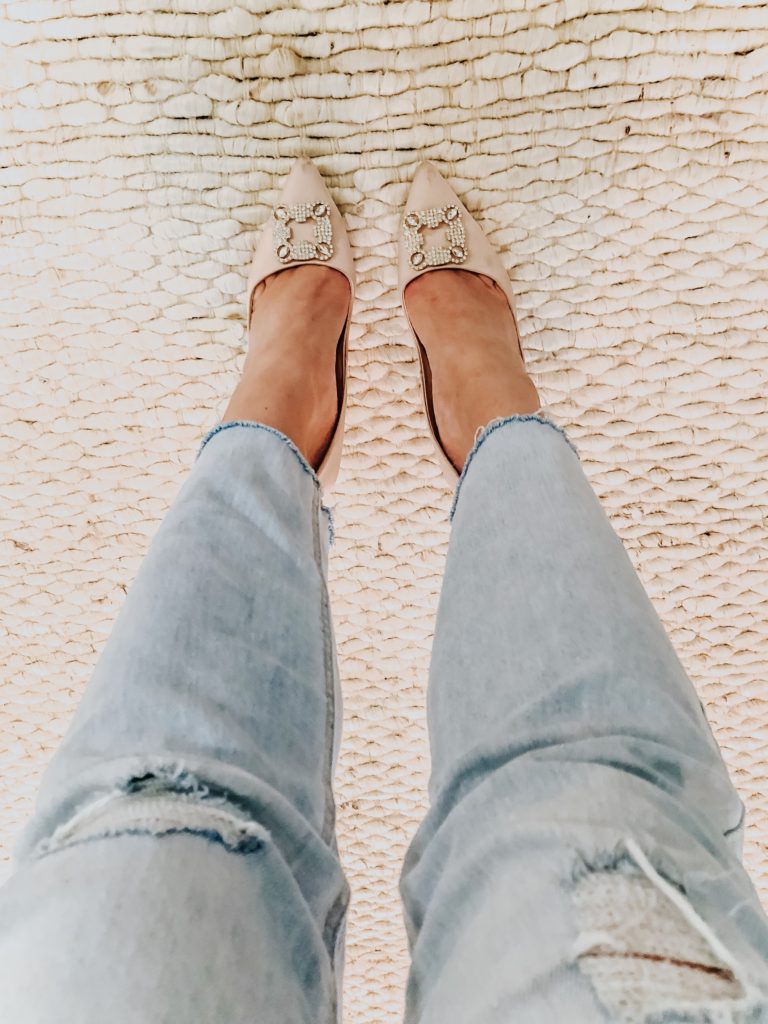 Embellished Satin Heels// I have had these blush embellished heels for over a year now from Amazon and I wear them all the time. I also have them in black – my favorite way to wear them is with distressed or skinny jeans!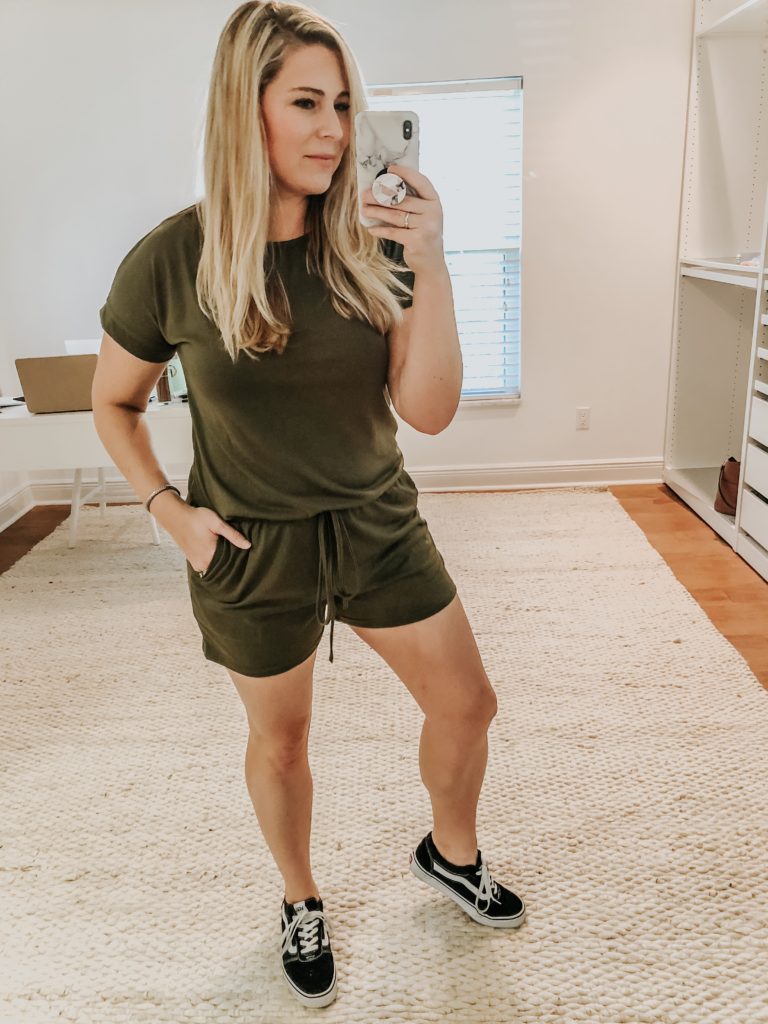 Green Everyday Romper // Oh my favorite item from the haul!! It's AMAZING! Super comfy, soft and it has pockets – I want it in all the colors!
I hope you all like these items. I will definitely do this again (maybe a monthly haul) with more items – stay tuned! Xx