Fall Trend Series : No. 1 Metallic
W
e are starting a 6 series post about 2016 Fall trends.  During the upcoming weeks, you'll see different ways to incorporate these trends into your current wardrobe! We are also taking the same trends and showing you how to incorporate them into your home -through our quick reads, 
NNB Chit Chat
! From metallic accessories and unexpected combos, to embellished bomber jackets with velvet statements-we are covering it all…

First up: Ripped Denim & Metallic
Denim… did you know it has been around since 1873? Did you know it was banned in the 50's in certain places because they were seen as a form of rebellion?  (You're welcome for the fun facts). Can you image what they would have thought about ripped denim paired with metallic pumps? Thank goodness we don't live in an era where you cannot wear these two trends. We certainly would be viewed as an outcast to society. Staples in my closet this year definitely include my high-wasted jeans from American Eagle and these metallic accessories (insert screaming fans here).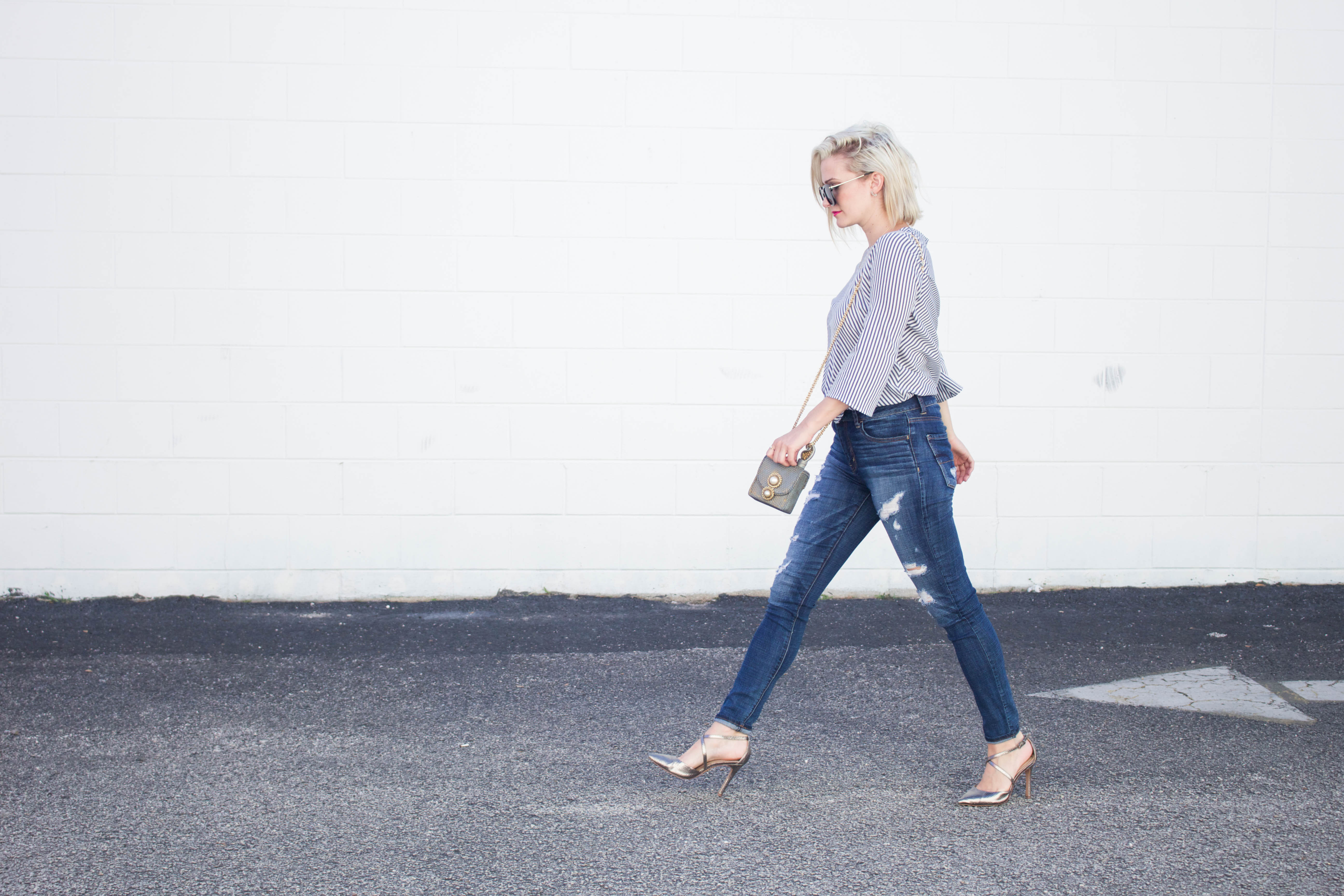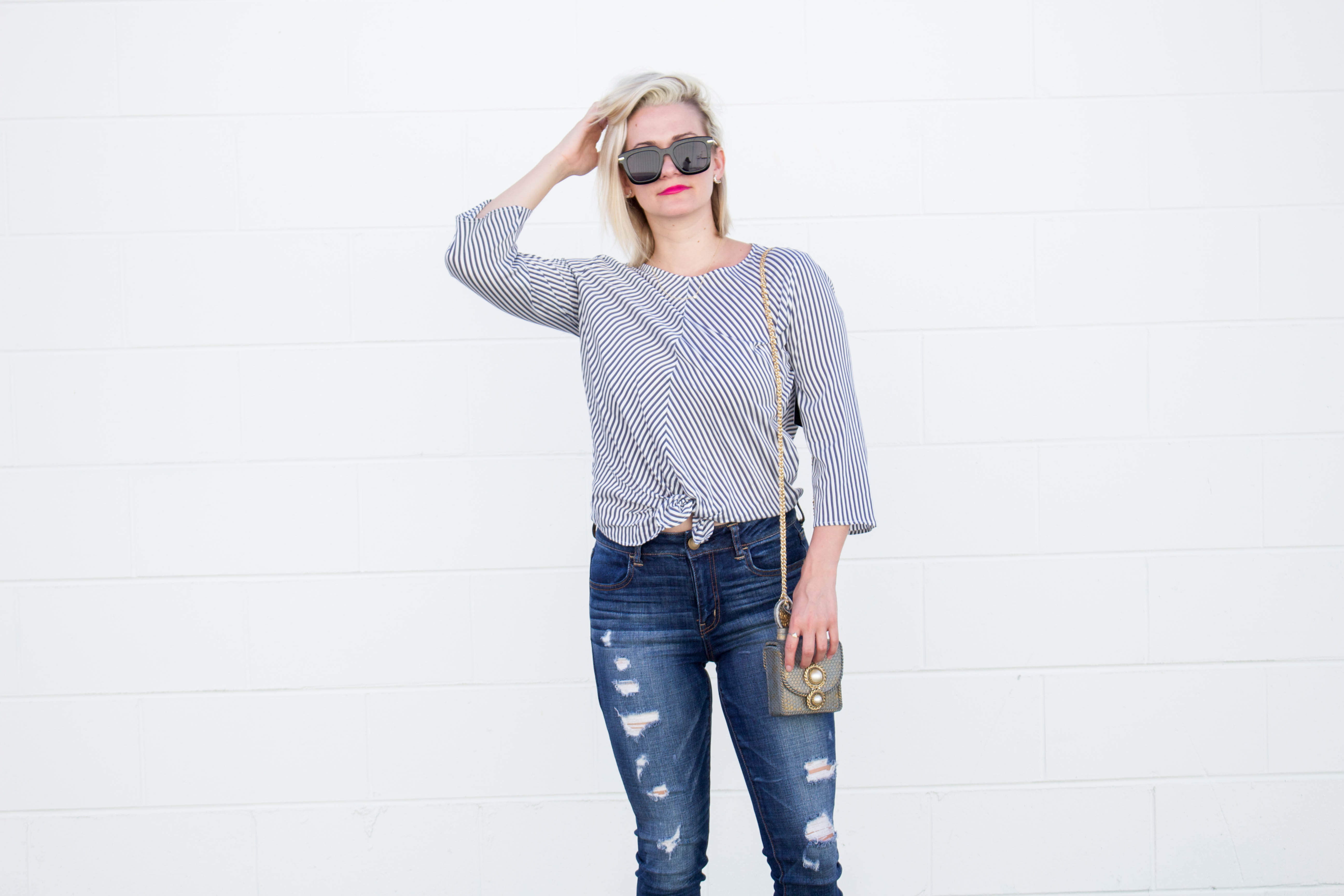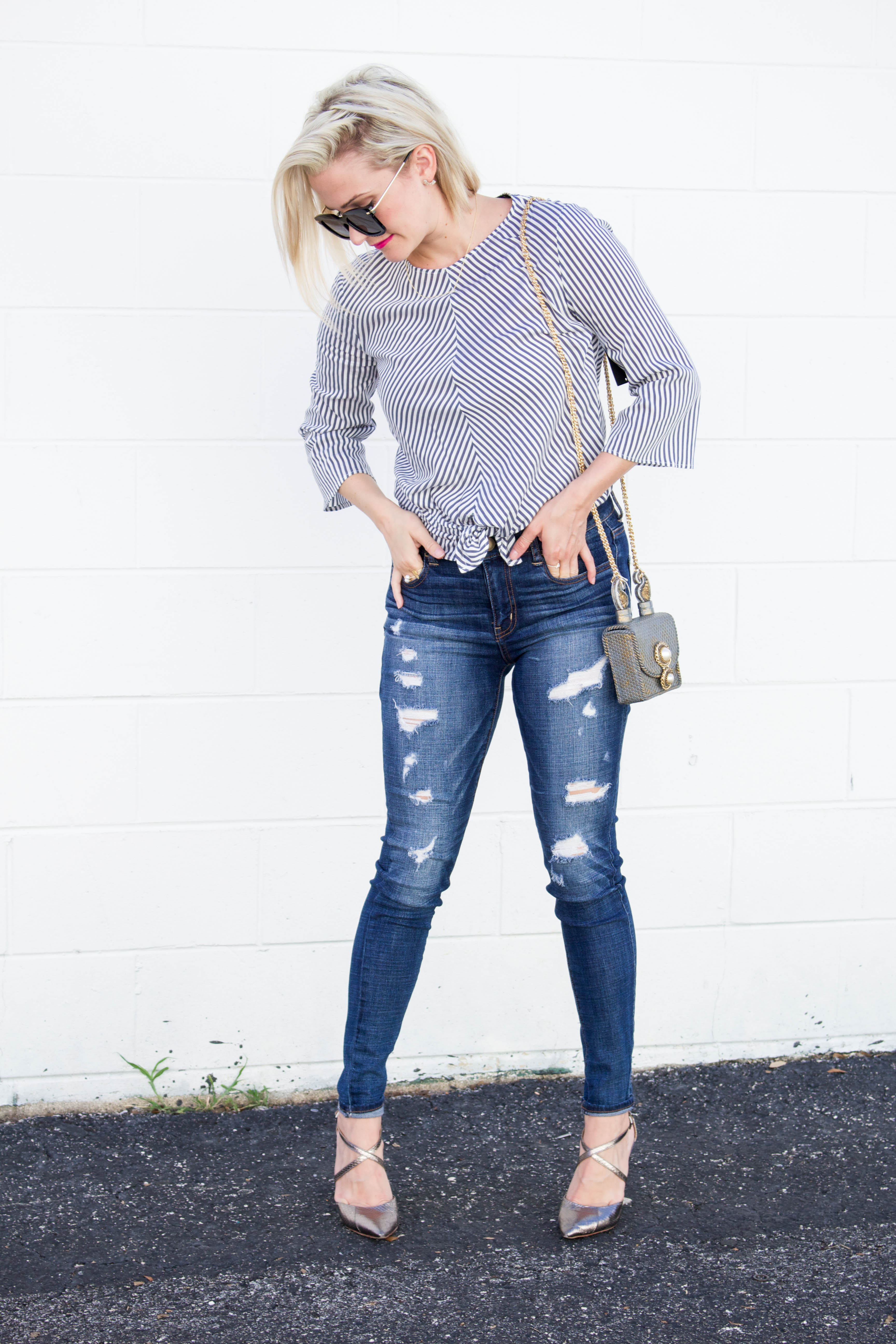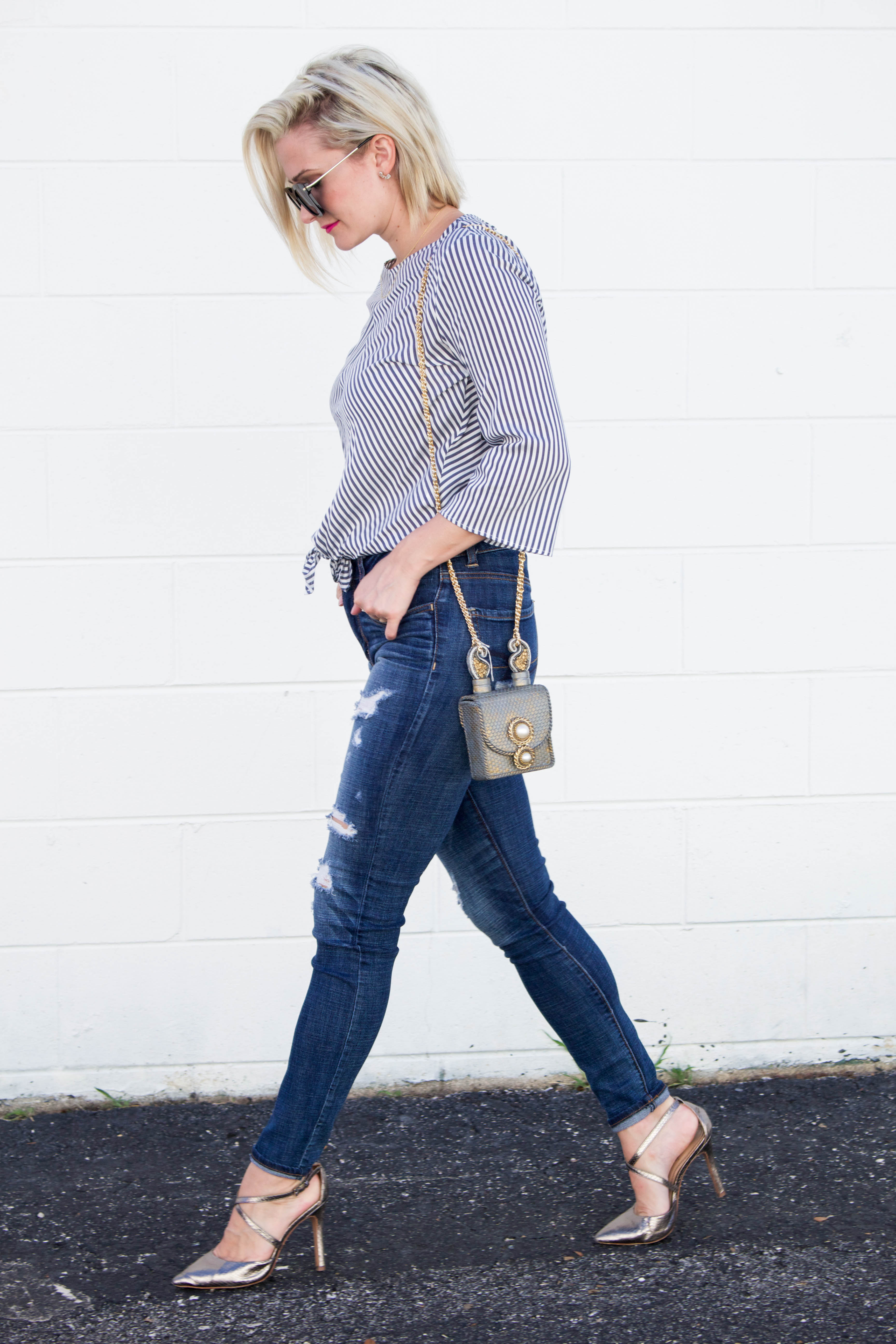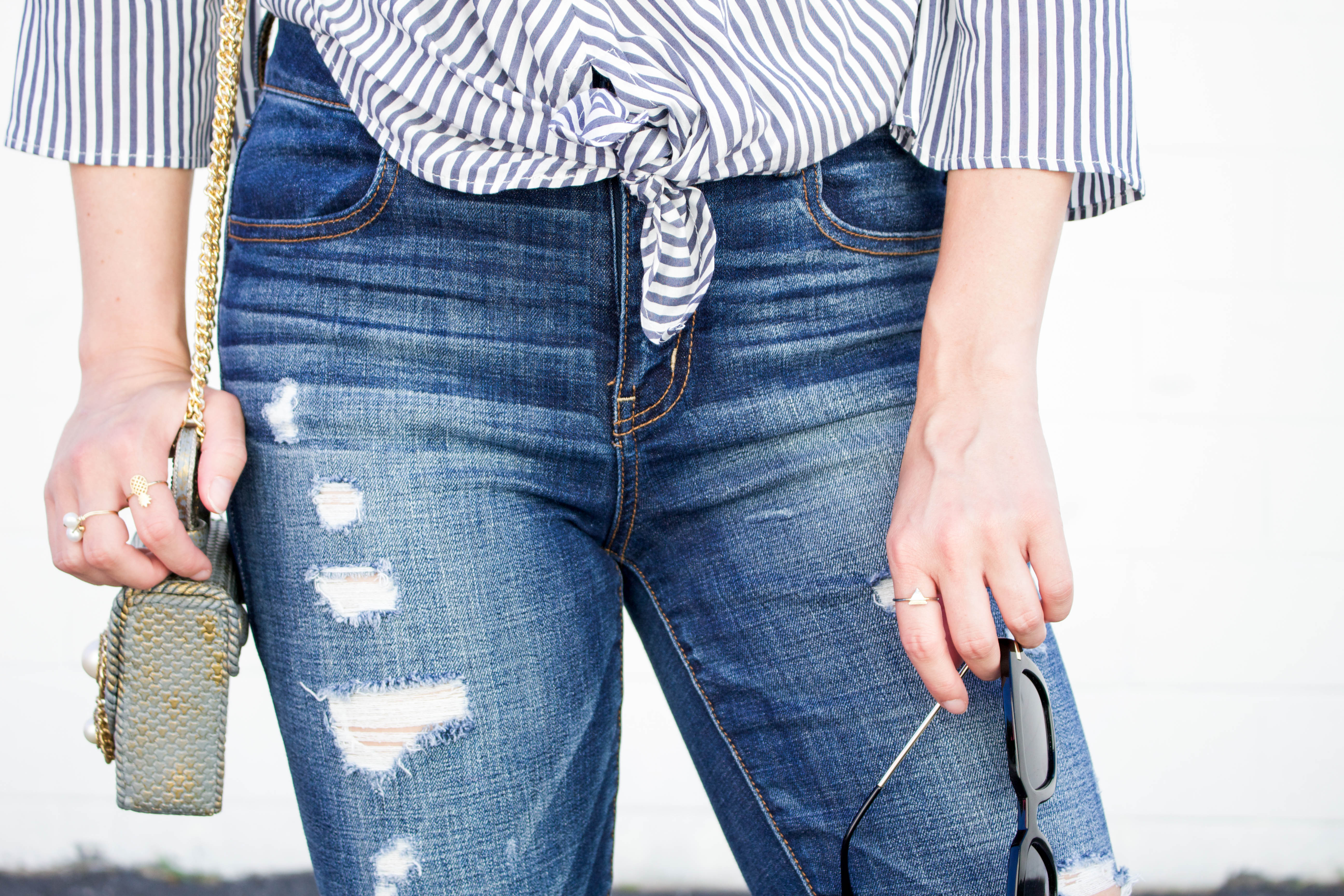 When we discovered that metallic was going to be hot this Fall, I immediately got excited! Not only do I have a pair of heels that are silver (obviously, I'm wearing them), but I also have the most adorable metallic loafers too! You really cannot go wrong with a good pair of jeans and a knot top, like this one from Zara. Sure, it's simple, light-weight (we live in Florida… lightweight is a must) and I personally love the V grey stripes… pair it with an edgy pop of silver metallic and it rounds the look out to become right on trend.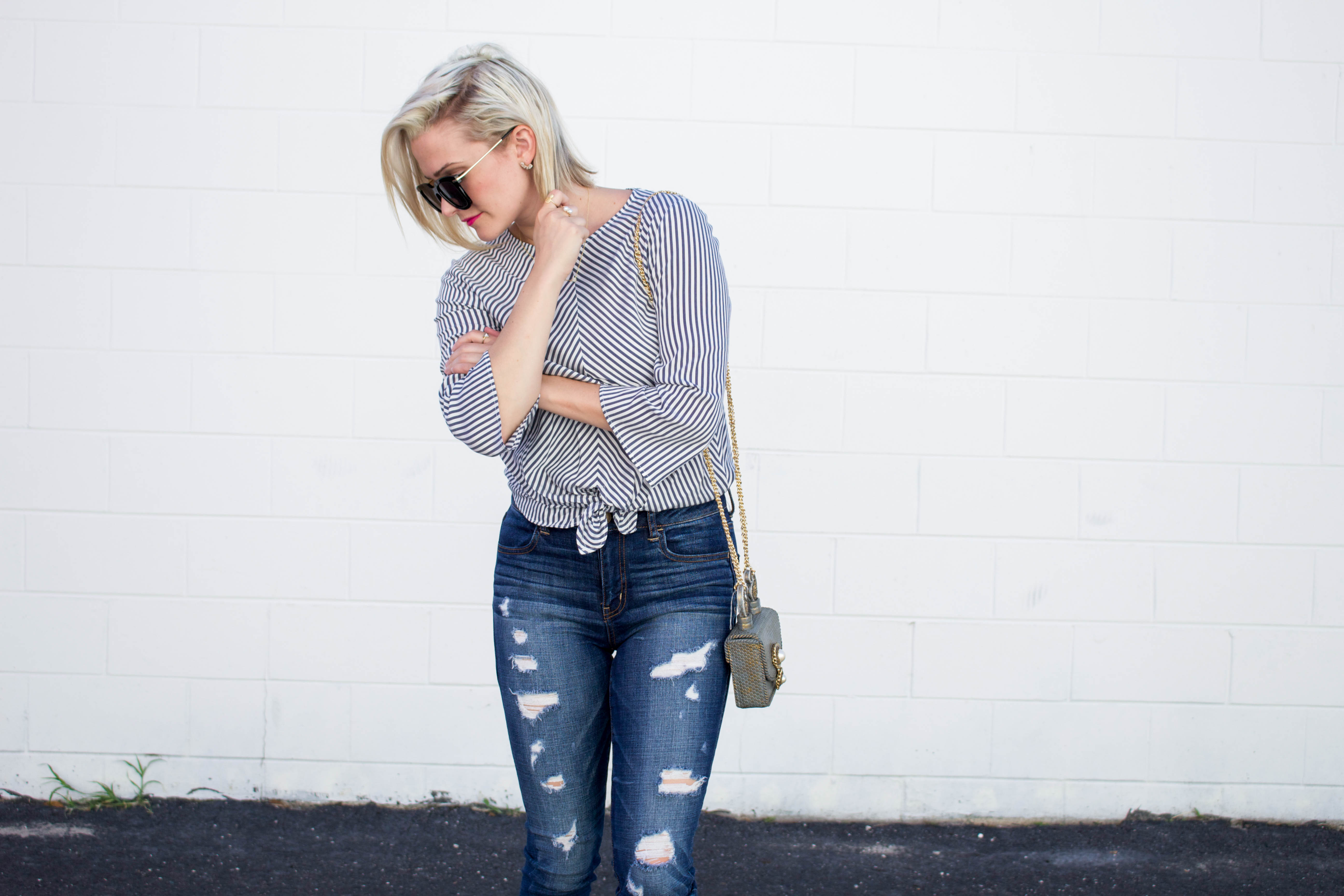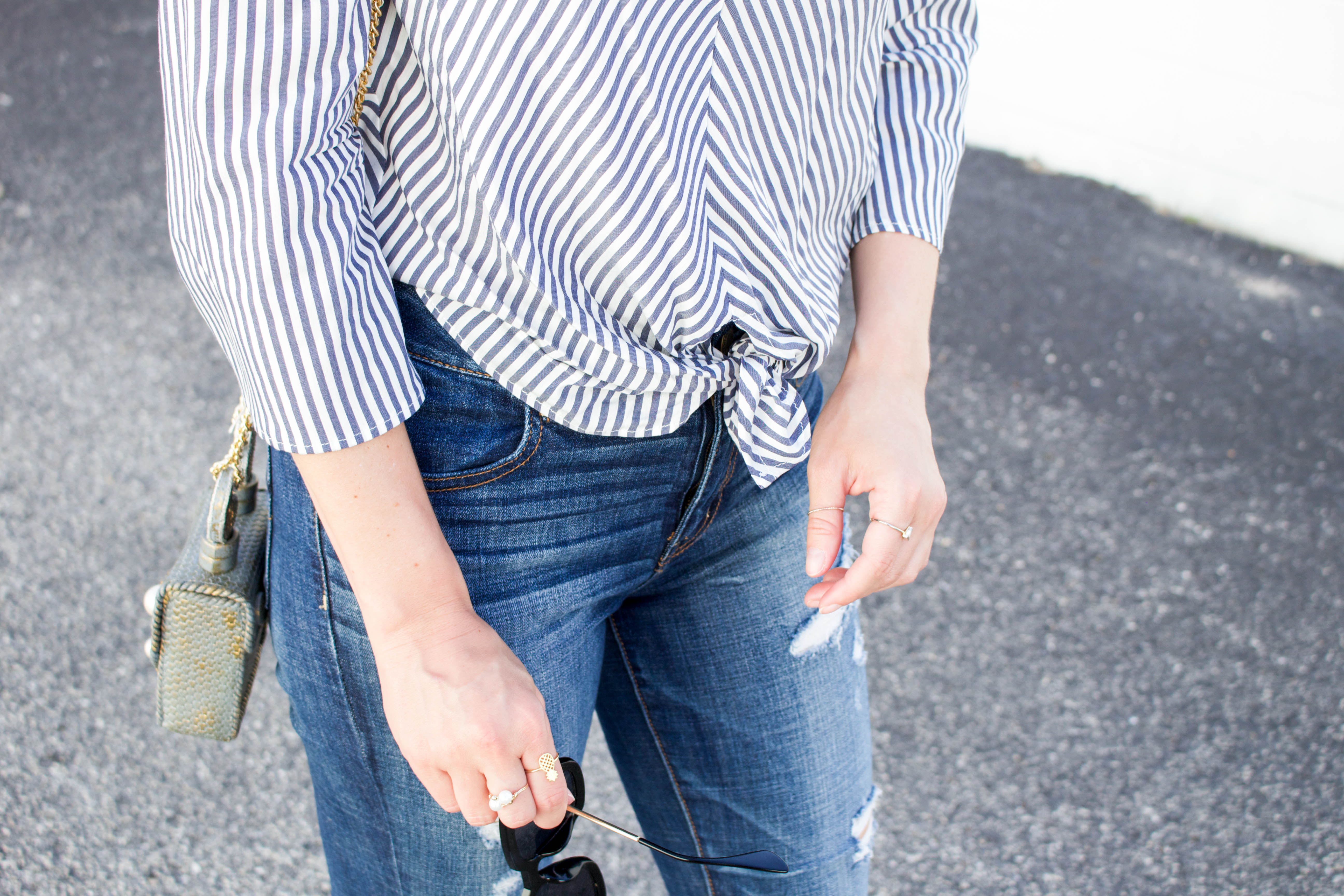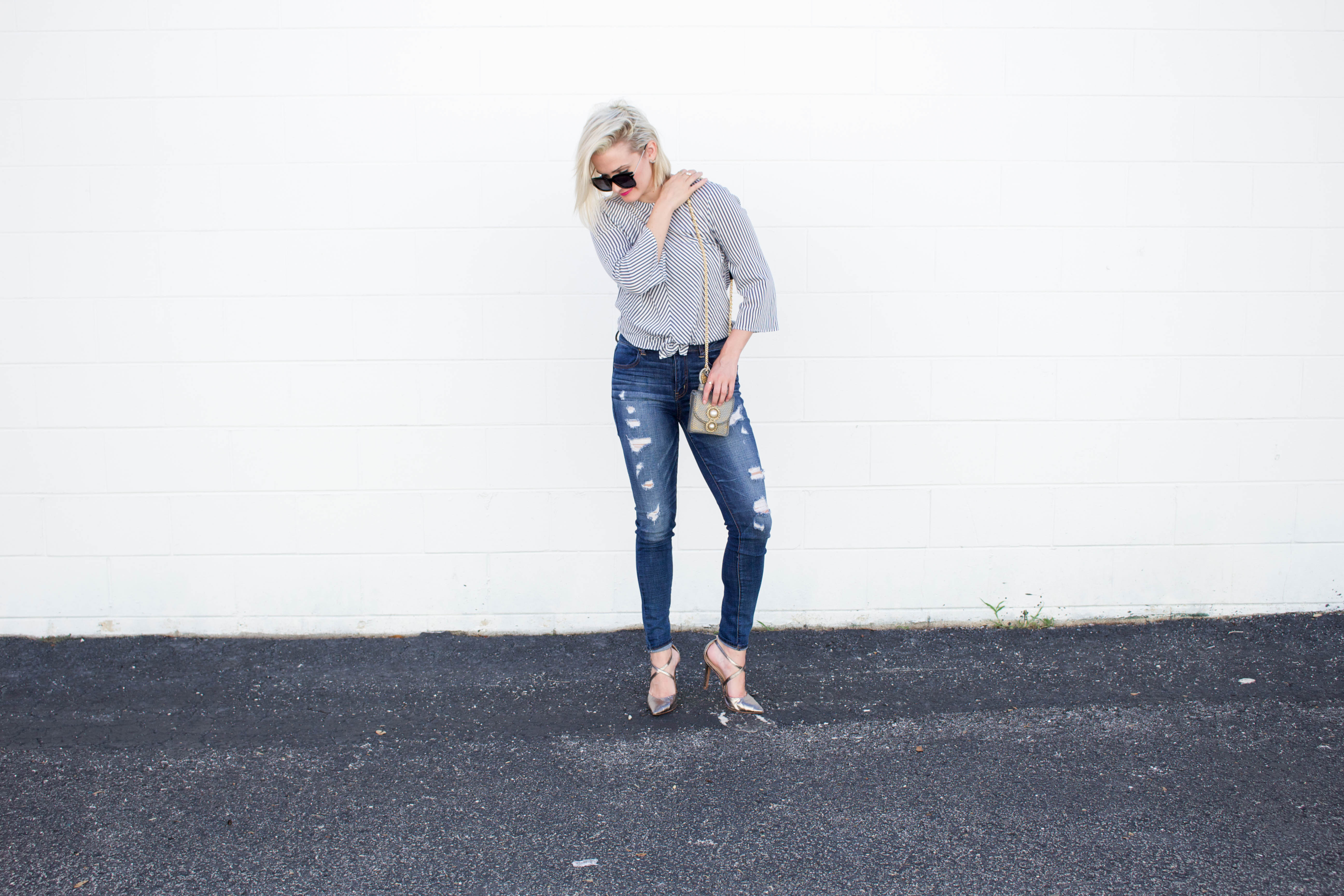 We see designers like J.Mendel and Elie Saab rocking the metallic Fall trend in the couture world already. Although I don't wear designer gowns on the regular (unless I'm drinking champagne and pretending to play Pretty Women), incorporating it in small touches is perfect for us on the daily. Want to see how we recommend incorporating this 2016 Fall trend into your home too? Check out our quick reads Monday, called NNB Chit Chats, for 5 Ways To Integrate Metallic Into Your Home.
American Eagle jeans // Zara grey striped knot top (old, similar) // metallic heels (old, similar & on sale for under $100) // metallic vintage bag from St. Augustine (old, not too similar- but still a gorgeous piece) // black flat top sunnies (out of stock, similar)

Until next time,
Chelsey