My Dry Shampoo Guide
W
ell it's Friday and what more can we want, am I right? If you know me, you know I am such an advocate of not washing your hair everyday or even every other day! For the past eight years…

I have only washed my hair about twice a week… you might think that it's gross but it's not. Friends would ask me, "how do you do that, my hair is greasy every morning?" Well ladies, let me give you a couple of little secrets…you do have to train your hair but dry shampoo really does the trick! For years I have been on the hunt for the best dry shampoo and just couldn't find one I loved. About 6 months ago I was fed up with using baby powder as my dry shampoo. Even though it really does take the oils out of your hair, it makes me look like I have grey hair…actually white hair, I am only 32 so that isn't okay!! So you all voiced your interest and definitely wanted to know my thoughts on these four dry shampoos…here we go!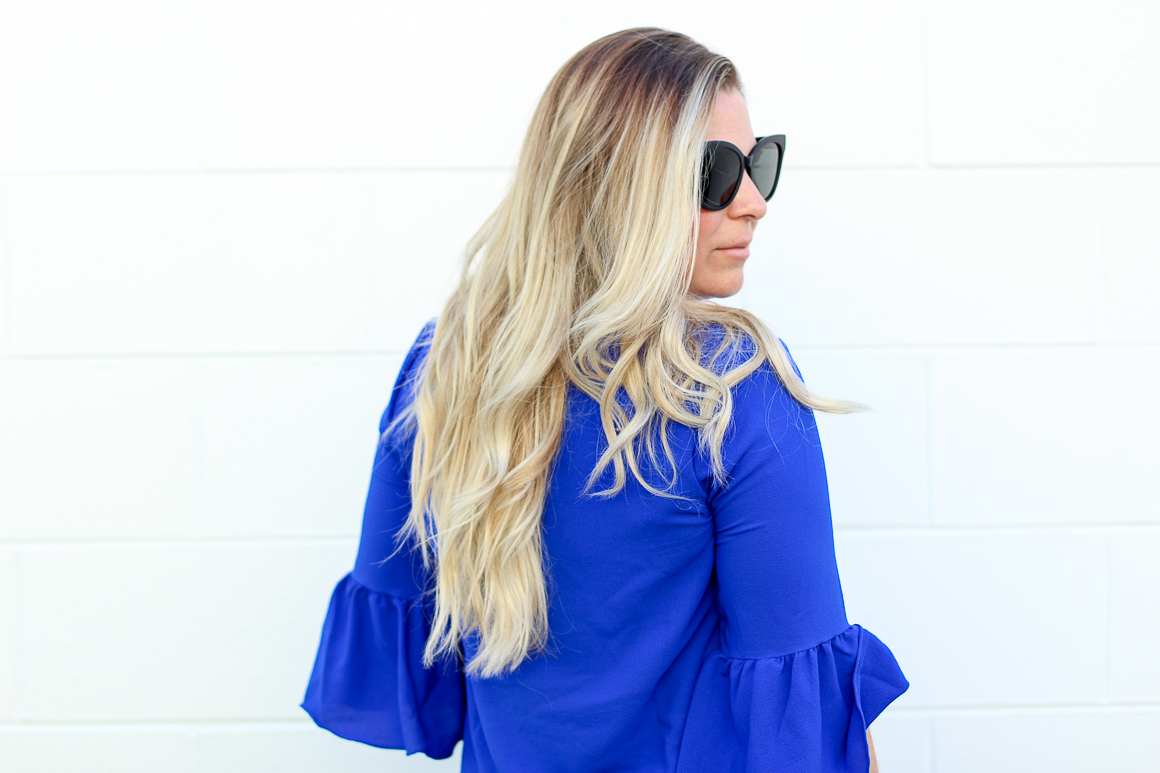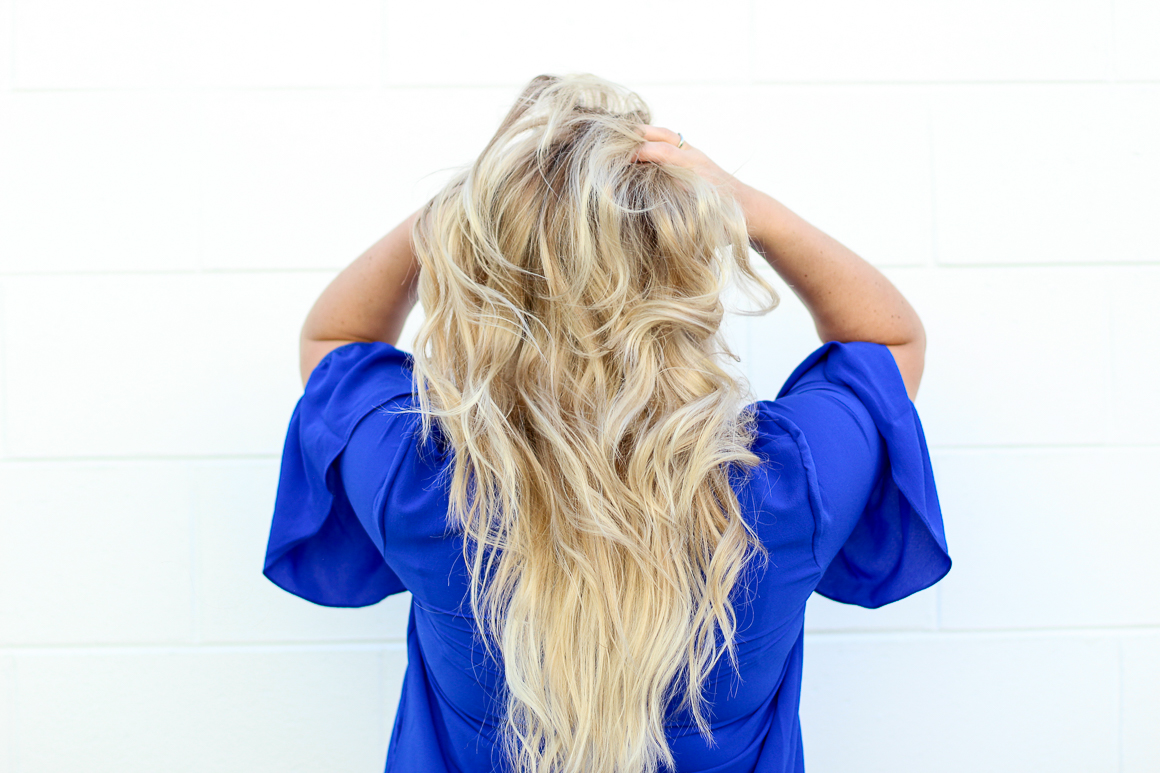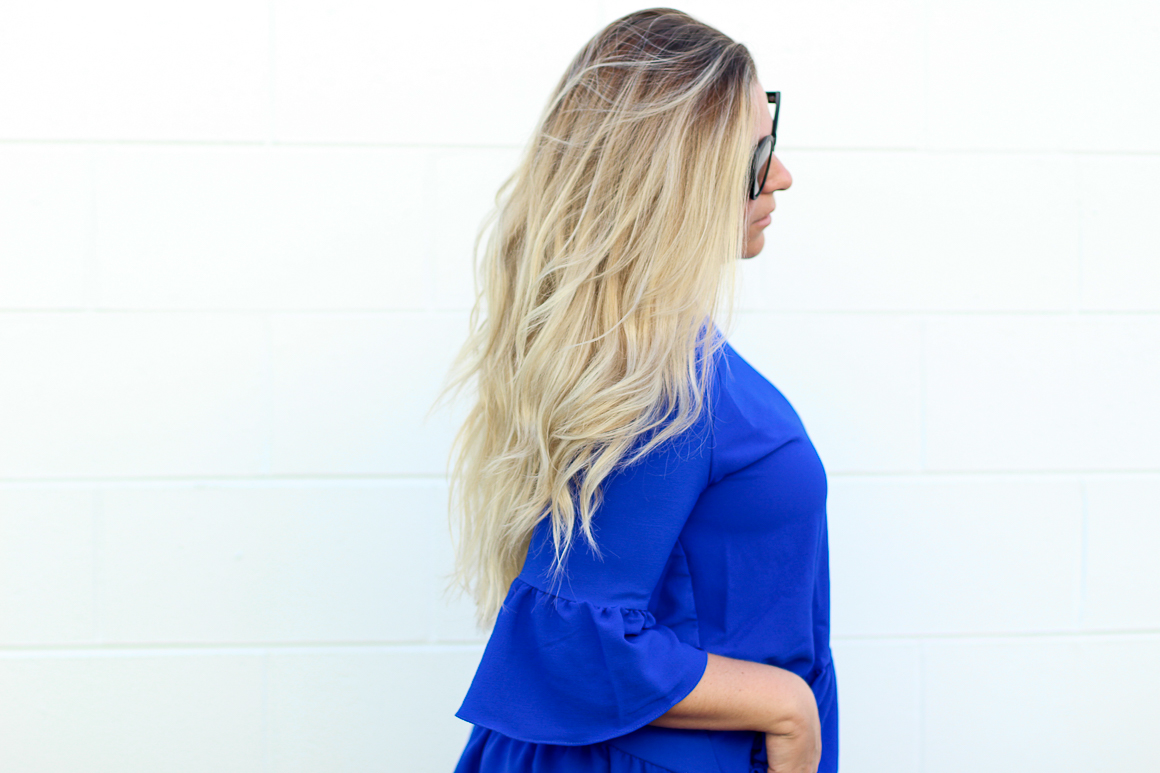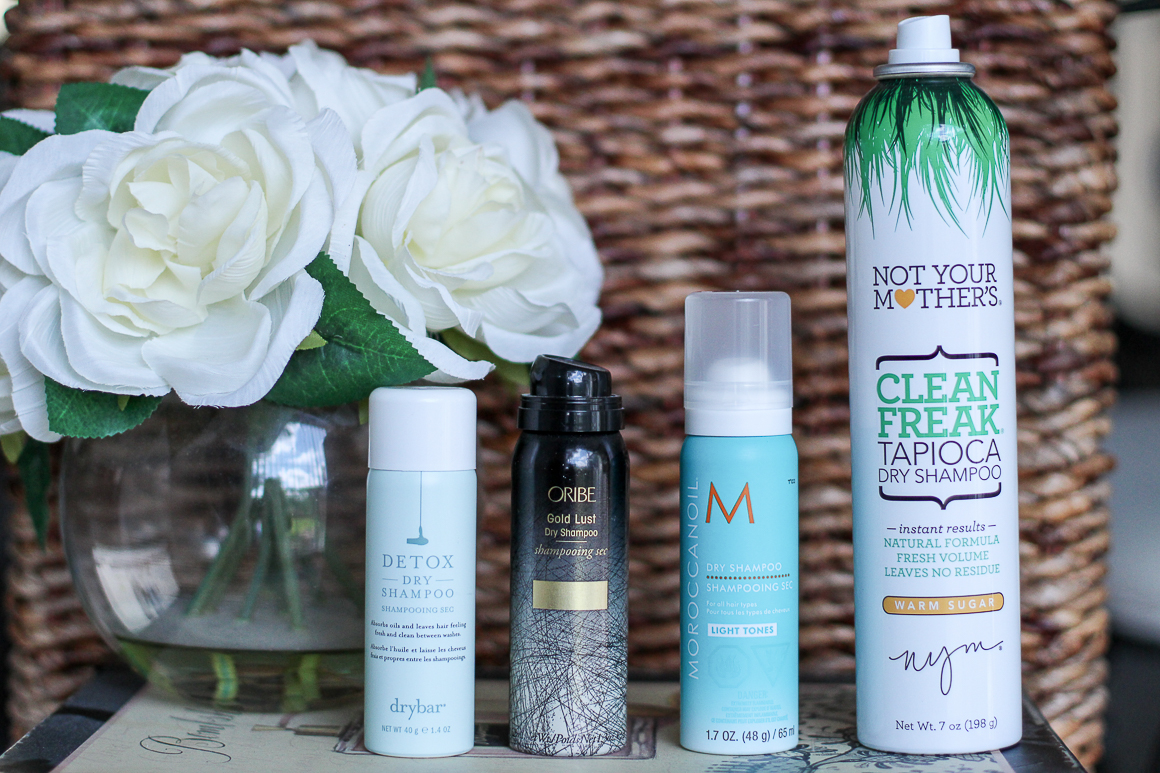 Great For Volume & Texture: ORIBE Gold Lust Dry Shampoo
This was the first dry shampoo I bought to test out and I have to say, I really like it. I think this product is super versatile. Not only is it a dry shampoo, but it texturizes and gives volume as well. However I do have to say, I wouldn't use this as just a dry shampoo. I think it works well as a "refresher" for your hair and great for volume.
The smell is definitely 100% my favorite out of all four.
Girl On A Budget: Not Your Mother's Clean Freak Dry Shampoo
Okay, so first of all you just can't beat the price of this one…under $5 for the big bottle! My girlfriend has ah-mazing hair and of course I asked her what she uses. When she said "I use Not Your Mother's," I  said "excuse me, thats rude!?" JK! So after trying it I was not disappointed but also not very impressed. I felt like it did the trick but my hair still looked flat and may have left a little more residue than the others.
As for the smell, it reminds me of the beach. Like I have been on vacation, swimming in the ocean all day. Not a bad smell by any means but just not my favorite!
Does The Trick: MoroccanOil Dry Shampoo
I really have nothing bad to say about this product. I have heard great things about it and it absolutely did its job…eliminate the oils. I tested this on day three (third day of not washing my hair) and I thought maybe it would have worked a little better but I had used Oribe the day before so maybe it had something to do with it.
Again, this smell is so fresh and to be honest reminds me of a baby… I can't explain why, but who doesn't love that smell?!
My Absolute Favorite: Detox Dry Shampoo Drybar 
I can't say enough about this product guys. The first time I used it my hair was again on day three of dirty and it was brought back to life with Detox. I was in shock! Chelsey and I had a shoot that day and I didn't want to wash my hair. I was hoping this product would work wonders, thank goodness it did! It didn't leave any yucky sticky residue, and gave me a ton of volume!
Talk about an all around dry shampoo…the smell is amazing too! Not as good a scent as Oribe but you would not be disappointed!
So there you go ladies… now that I have probably about five pounds of dry shampoo on my head from the past two weeks of testing, I hope this has helped you too!  Here is a recap in order of my favorites:
3.) Not Your Mother's  (So Inexpensive)
Please let me know your thoughts or if there is another hair product that is your absolute favorite, we would LOVE to hear from you! Xx
---
Shop The Post: