The Perfect White Summer Dress
F
irst, I would like to apologize for being a little MIA these past few weeks. Between packing and selling our first home,  then closing on a new one a week later, I have just frankly been overwhelmed. I said it a week or so ago but this time I really am BACK and ready to bring you better content. Let me catch you up on a few things…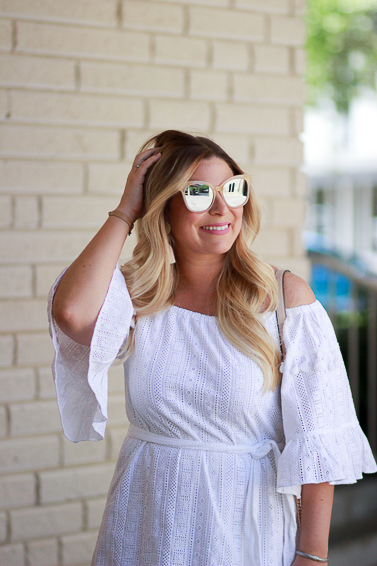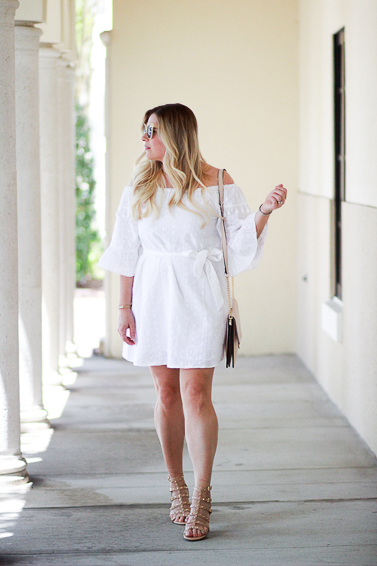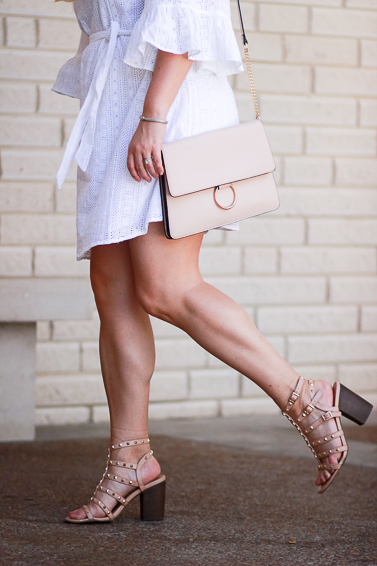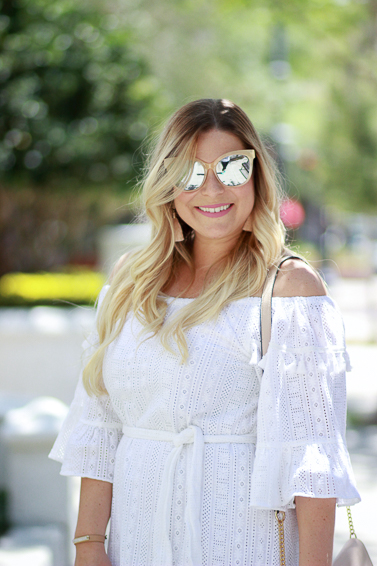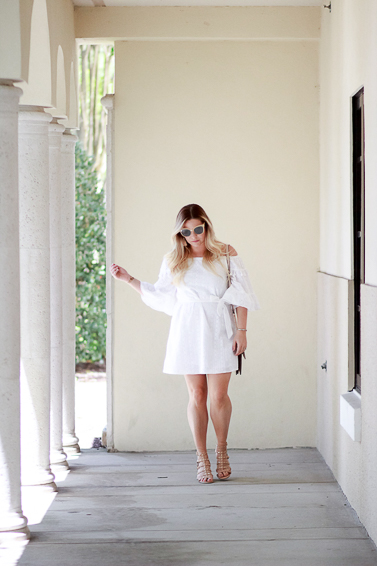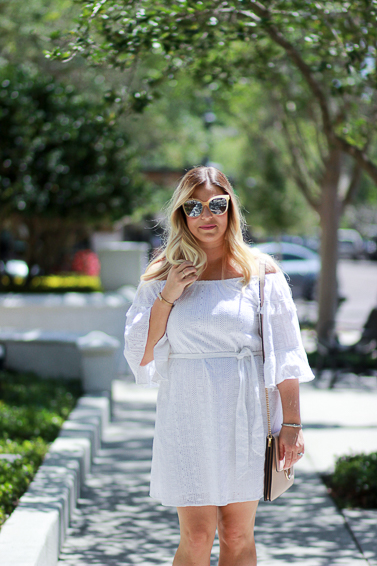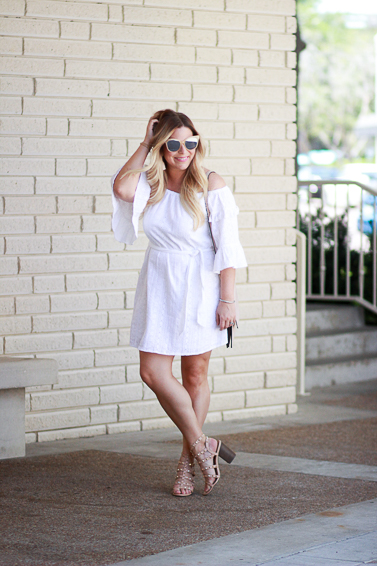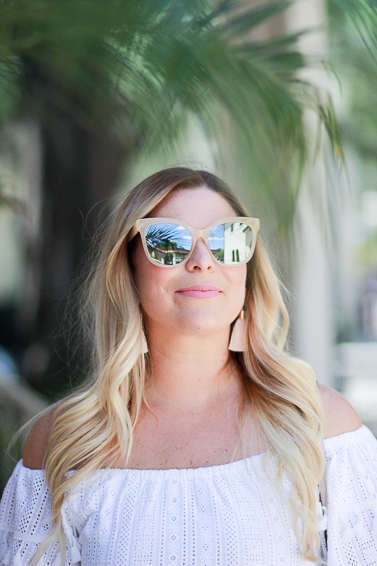 Brian and I are so excited to have bought our second home together. The new house needs a decent amount of renovations, but we can both see the end result and we know it will (eventually) be awesome! We are currently living with my mom for the next 6-7 weeks while the construction is going on, thanks mom! My thoughts are to take you through the renovation journey, so let me know if you all would be interested in that or not? I know we are mostly fashion related but Chels and I both love interior design as well so I thought it may be fun with slightly different content. Renovations start later this week so let me know and I will make an effort to take you all along for the ride…also, I would LOVE all your opinions because boy do I need them.
Anyways, on to what you guys really care about… this amazing white OTS dress from Shopbop! If you haven't noticed, I am loving everything off the shoulder, not sure why because I don't have the best shoulders but I. don't. care… confidence I guess?!
White dresses can be tricky some times, especially if they aren't lined. Nobody needs to see that! This eyelet dress is lined and I love the tie detail. For us here in Florida it's summer already with these 90 degree days and this dress is for sure going to be worn a ton! I am thinking about pairing it with either these gingham sandals or these adorable wedges for July 4th!
On another note, it is wedding season right now so all you brides out there, this dress is just perfect for a shower or brunch with bridesmaids. The sleeves definitely make a statement! We can't forget about my absolute favorite pair of studded heels under $50. They are so darn comfortable, I highly recommend them!!
I hope you have a great Tuesday!
---
Shop The Post: