Never Look Back
A
s I sit here listening to
O, Fly On by Coldplay
, which is my favorite song of all time…things start to resonate with me.  I am going to get a bit personal here ladies and gents…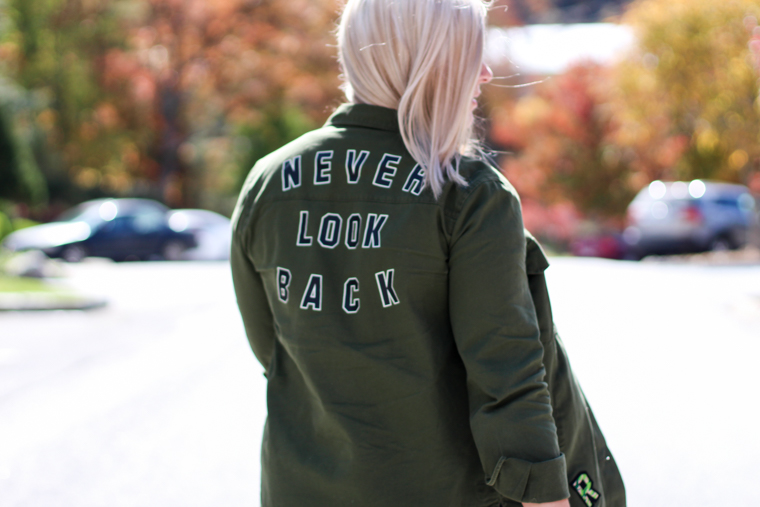 Without giving the WHOLE story (so boring)…things have really changed for me this past year. I am sure I'll get even more personal one day! As I have said before, I had my first "real" corporate job from 2006 to 2015,  I married Brian at the age of 23, and bought our first house at 24 (now 31)…I know, I'm crazy! Looking back…at that time, I thought I wanted the typical, "get married, buy a house…ummm but didn't want babies" type life lol.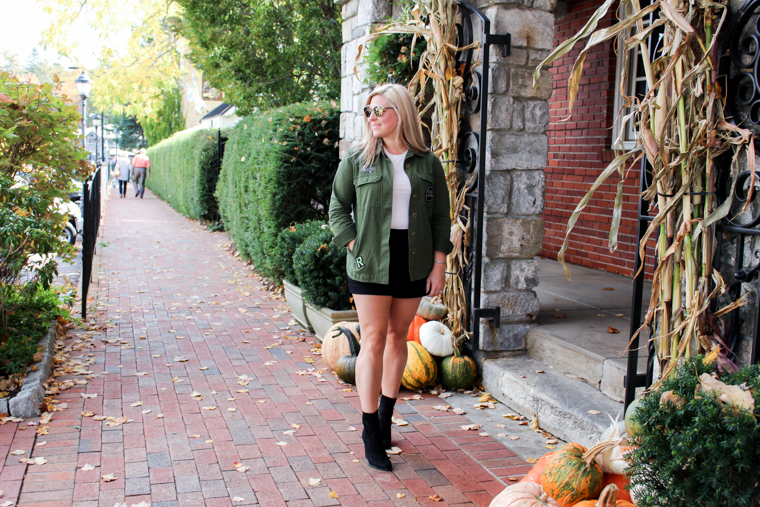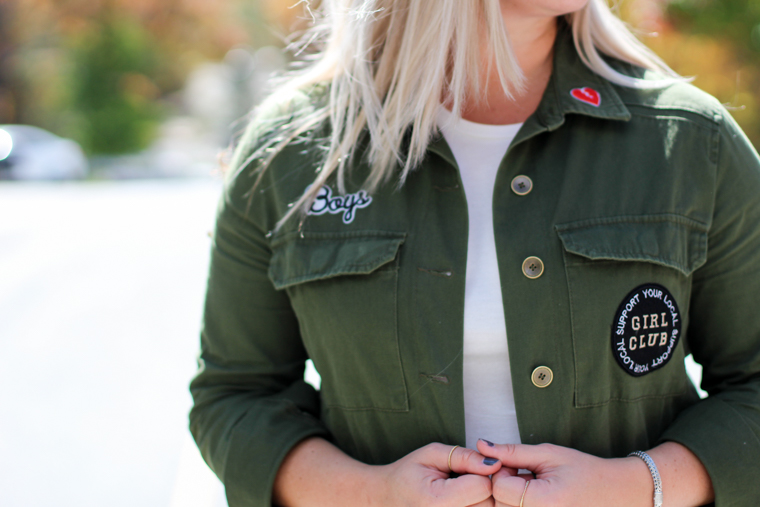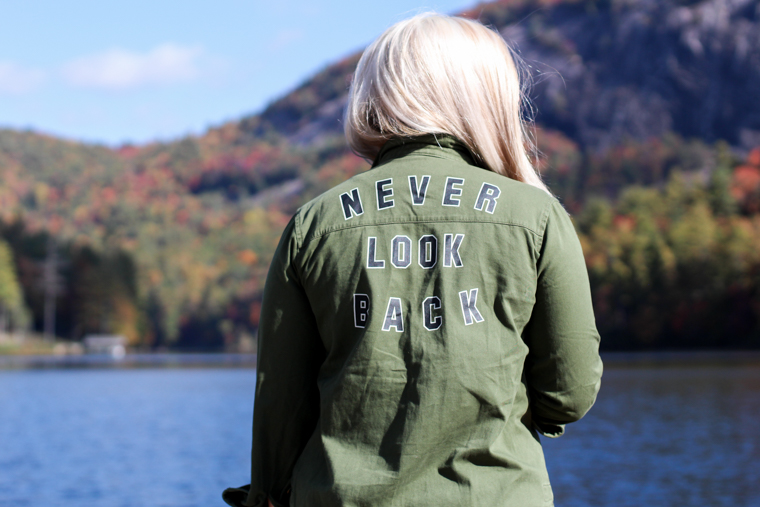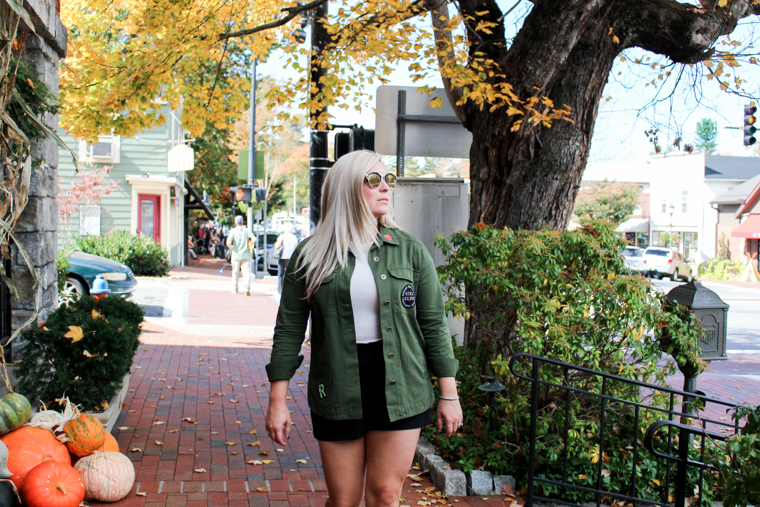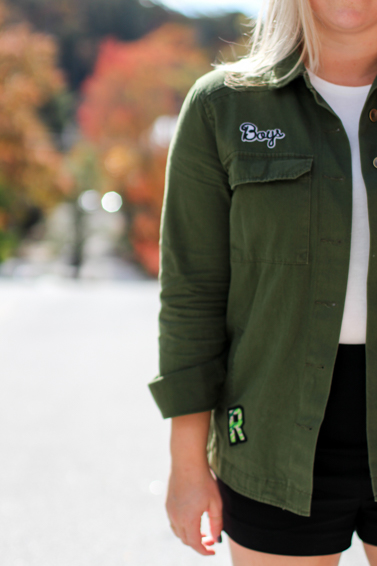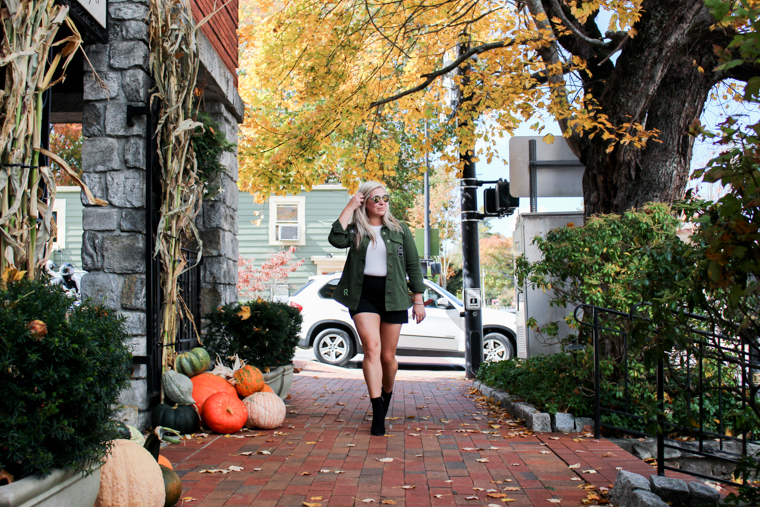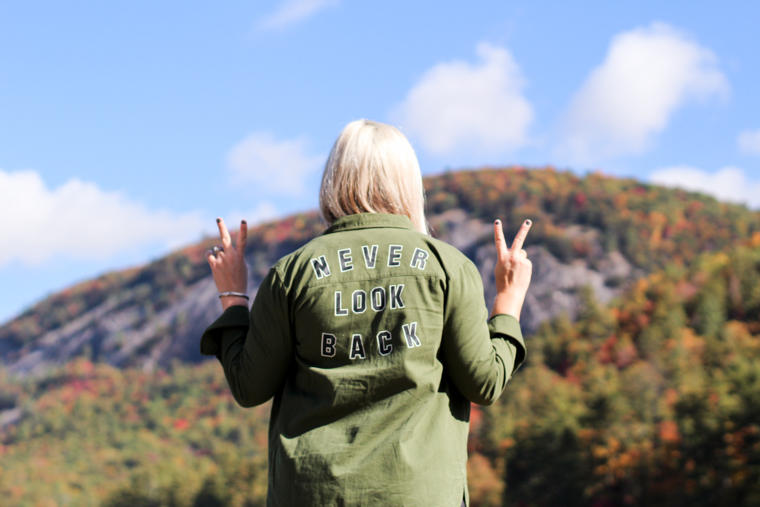 Wearing: Forever21 Jacket, Marc Fisher Booties, White Tee, Loft Black Shorts, Never Naked Boutique Sunnies (similar)
After leaving the company I was with for nine years, I experienced a serious panic attack and had to go to the hospital. It was the worst thing I had ever experienced, I thought I was dying…literally! After going to counseling for months on months, I realized there were just too many changes going on in my life at once, and I didn't know how to deal with them. I was leaving an amazing, comfortable career to continue an "unpredictable" company, Never Naked Boutique with my sister. Sounds amazing right…
I wasn't sure I would ever feel successful or accomplished after that first year of leaving. It was the most challenging year of my life!  More times than not I questioned my decision of leaving my career and my peers. They were my family and I felt that sense of "loss".
Finally, I recently found peace with all these past decisions and changes. I realized I don't want to go back into that type of work and it's okay to close the boutique and move on. Only pushing forward is going to make me grow as a person and grow my career.  So when I was in Forever21 last week to find a simple white tee shirt, I saw this embellished jacket just sitting there staring at me. I knew I had to have it! Never Look Back. Going forward will only lead you to a better life! When I look back at my life and those decisions, it causes me anxiety and stress. When look forward, I can't help but think about the excitement it brings me.
If you have also experienced panic or anxiety attacks, I am here for you and feel welcome to share it below or email us. It's helpful to know you're not alone…
Shop The Post

XO,
Jocelyn