Moving To The City That Never Sleeps!
F
or the past 29 years, I have lived my life in Orlando. However, I've recently been given the opportunity to take a leap of faith and move to a city that I've dreamt about since I was a little girl!  I am moving to the Big Apple, The City That Never Sleeps, the mecca of all things fashion and fast paced…. I'm moving to New York City!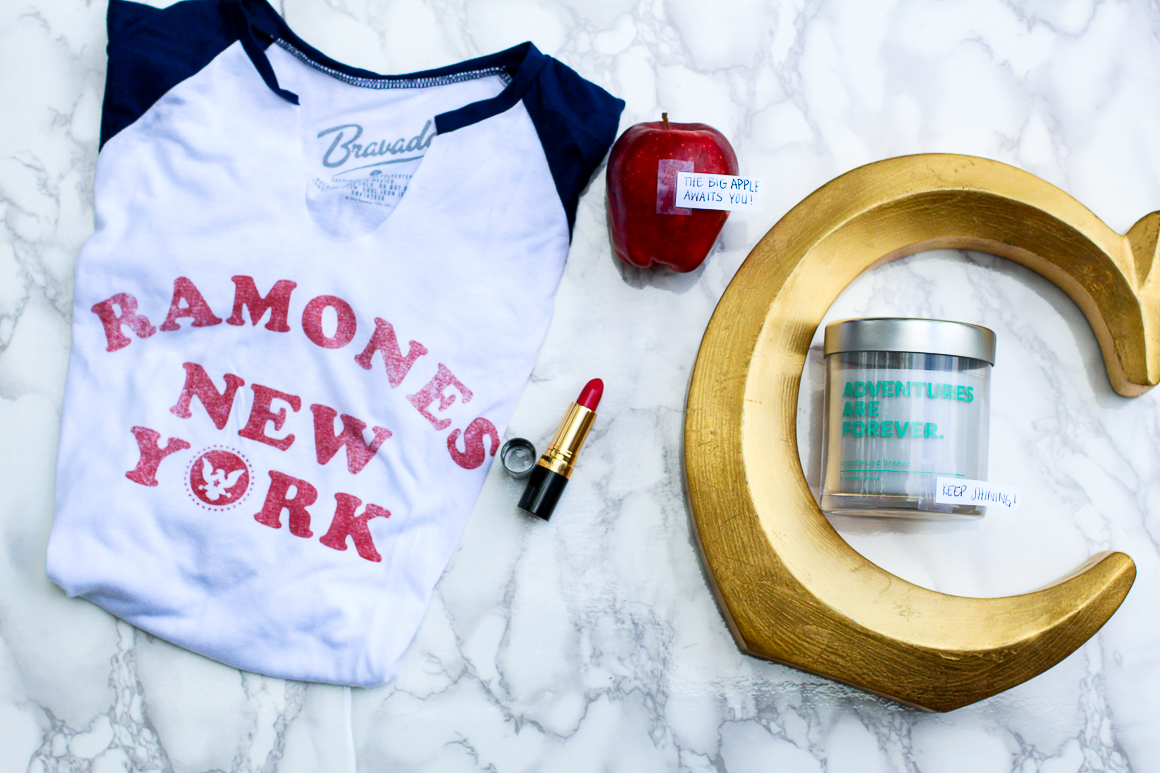 I've called Orlando home for almost three decades. I went to college at the University of Central Florida, I shared apartments with best friends on the outskirts of Orlando and enjoyed my first 'adult' condo in the heart of Downtown. This city has matured over the past 10 years with skyscrapers being built faster than you can count, highways being done and re-done and the The House of The Mouse (thriving -of course).
It's a little bittersweet because I am leaving friends that have been my ride or die for so many years, but it just means it's a new place for everyone to come and visit! My family is all here too, so that makes it a little tough! Not to mention my two best friends (my mom and my sister). We have all lived under 20 minutes from one another our entire lives, so moving 16 hours away… well – that's no easy pill to swallow.
When I was about 14 or so, I went to NYC with my mom and sister. I can vividly recall walking down 5th Avenue and looking back at my mom and stating, "one day, I'm going to be one of these girls, mom. One of these girls who live in NYC and walk down 5th Ave in their designer shoes and work in the city!" Now, I don't know about the designer shoe part (maybe one day), but it's crazy to see my dream coming to fruition!
I've started packing up my adorable condo in Orlando (things are everywhere – stressing me out, because I hate when my home is messy). Coordinating the move has been a challenge too because moving companies can never give you a straight answer on when things are going to be delivered! (If you know of one you can recommend, let me know!) Another hurdle, because I'm born and raised in Orlando, my attire reflects that! But, Jocelyn and I are really excited to give you guys some more content that is seasonally appropriate!  Hello winter coats and gloves!
Where am I going to be living? I have totally lucked out and found a space in East Mid Manhattan. It is a high-rise apartment with a view of the Hudson river and supposedly the roof deck has the most amazing views of the city skyline! I'll keep you all posted via Instagram Live and Snapchat! Knowing that I'll be in East Mid Manhattan, are there restaurants that you recommend or places to go to shop etc.? It's going to be such an interesting experience… like groceries… I guess in NYC most people get groceries delived? Not only will I be living in midtown, but my new office will be there! I'll be doing sales for a verity of different verticals… I'm excited to go back to 'Corporate America' (I think). No, that's a lie – but, you have to do what you have to do and the fact that this job is giving me the chance to be in a new city… I'm in!
Nothing will change with NNB. Jocelyn and I are still going to be working. I will just be a little more remote. Be sure to follow along on this crazy little journey that I'm about to start! I'll be snapping the whole time (starting today)! I leave next week on either Sunday or Monday… depending on these movers. If they'll ever get back to me…
What's the lyrics to that Taylor Swift song…
It's a new soundtrack I could dance to this beat, beat forevermore
The lights are so bright but they never blind me, me
Welcome to New York
It's been waitin' for you
Welcome to New York, welcome to New York
When we first dropped our bags on apartment floors
Took our broken hearts and put them in a drawer
Everybody here was someone else before
And you can want who you want….
New York… I'm ready for you =)
P.S. I've tagged a handful of warm winter gear that I plan to buy in the immediate future because my tank tops and flip flops aren't going to cut it!! Also, thank you to my best friend, Milena, for the items photographed in this picture! I love you.
XO,
Chelsey