Nashville + A Huge Opportunity
Hey there ladies! Let's talk all things Nash-Vegas and a huge opportunity I want to chat with you about. It was so refreshing to spend the weekend with girlfriends talking about fashion, life and business all while eating and drinking at the amazing local hot spots. We have been talking about doing a trip since last December when we were last together, but you know… COVID happened and things changed. A new business opportunity came our way and we decided to make a trip happen so we could collaborate and find the best way to introduce this new brand and business opportunity to each and every one of you!! Saving the best for last, so more on that in a minute…
Let's talk Nashville first!
Where we stayed: Noelle Downtown just a short walk from Broadway. The location was amazing, clean rooms and rooftop bar. Highly recommend!
Where we ate: 5th and Taylor, True Food, Adele's, Makeready (breakfast inside the Noelle Hotel). We didn't have one bad meal, it was all very tasty!
Broadway overview: Our first stop was the bar/restaurant call Honky Tonk Central on Broadway, we only stood in line for about 10 minutes. It was only about 6:00p but we ended up getting an amazing table close to the live band. Originally we were going to hit up a few different bars but because of the limited capacity and local restrictions, we decided to post up here and stay for the evening. We ordered dinner (bar food) and many drinks and danced the night away IN OUR SEATS. They are very strict about being seated and only getting up to go to the restroom or leave the bar (with your mask on). Last call was at 10:30p which we all LOVED because we were in bed by 11pm, haha!
The bar and restaurant restrictions: Being from Florida, I definitely think Nashville was more strict with the mask policy but that was okay because I was just grateful to be out and about with friends. All employees are so happy to be back to work and if wearing a mask keeps them employed, I will do my part! 😉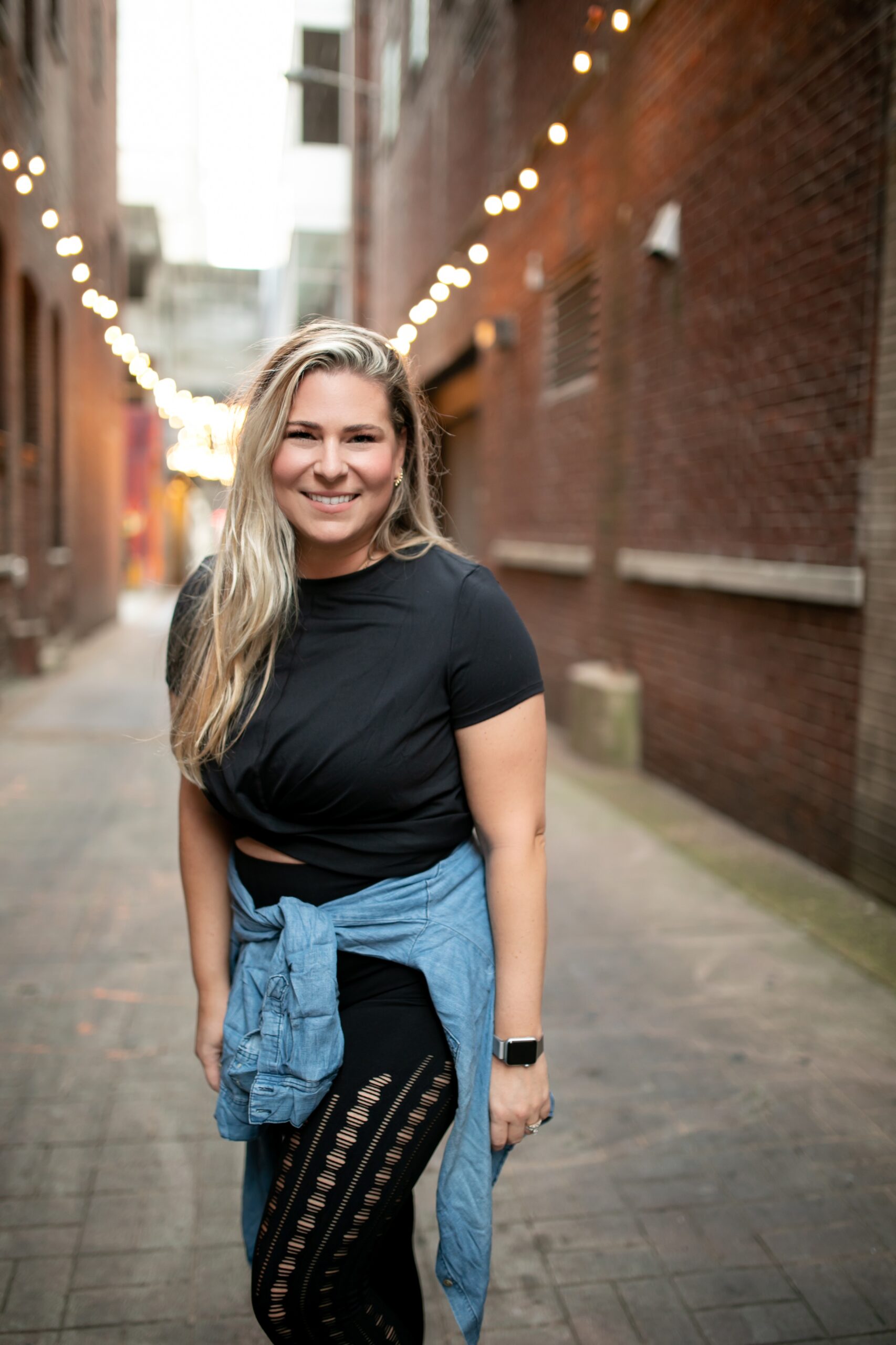 Let's get into the details a little more…
I have explained my personal journey and my WHY to all of my FASTer Way clients but let me give you the gist here…I started my very first fashion blog back in 2013 as a creative outlet because working in corporate America gave me little opportunity for personal expression and creative expansion. After I started moving up in my career, I let my blog go because I just couldn't keep up. Fast forward four years later to 2018, I started Not Necessarily Blonde for totally different reasons, I finally found my WHY!! As I gained more perspective and took time for introspection, I realized that I genuinely love helping other people…in all facets, but especially empowering and supporting women to look, feel and think of themselves as amazing, because they are! I really just wanted a space to share anything and everything that I thought may have a positive impact on my fellow ladies. That is where the FASTer Way program entered my life, it was perfect. I started out as a client and immediately gravitated towards the overall community and the positive mindset behind the program. I have seriously loved every moment of my journey with FASTer Way, and I couldn't be more proud of the hundreds of women I have had the pleasure of working with. Now on to the next chapter…
What is Savvi? Savvi is a size inclusive clothing company that is in pre-launch right now. They have a Fit (activewear/athleisure), Everyday and Lux lines that you can wear and share. Becoming an ambassador is simple, and you get everything you need to get started. This includes a website to track sales, customers, and a shopping app.
How does it work? Wear and Share… it is truly that simple. If you wear activewear or casual clothing daily, this is for you my friend! You do not have to be an influencer to be successful, trust me. Share with friends, family, facebook, or any social channel for that matter. If you are already wearing this type of clothing, why not make really good side money doing it?
Becoming an ambassador with me: The best part, we get to do this together, on a team where we will all learn from each other while I teach you the wear and share model. There are three packages and the coolest part is you get that money BACK in product but at 25% discount… wear and share it's that simple!! You also get an additional 25-30% off future purchases. Another amazing perk, you will receive coupon codes to give out to others so they can try it out and you make commission on all sales!
My friend Allie did a quick 11 minute info video that will help explain the reason why the time is NOW to jump on this opportunity.
I highly recommend listening to this video all about the enrollment pack details: Click here
Here are some of my favorite looks: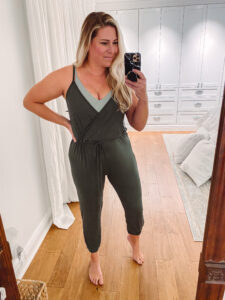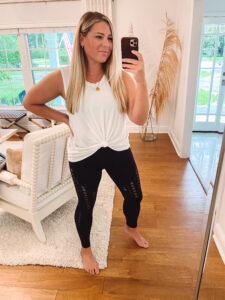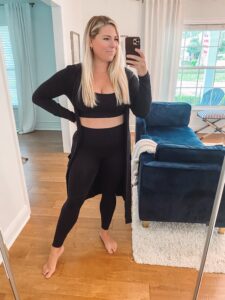 If this is speaking to you and your inner self is like… hmmm, I want to join an amazing community, I want to make side money because I wear these types clothes already, then gf you need to join!
Look, I want to empower women however I can,  whether you are a stay at home mom, run your own business already or in corporate America…this is for you! I want to offer something a little extra for the next few days if you decide to join me on this journey.
I would love to have you on my team! Click here to join: https://savvi.com/jocelynjames/join-savvi
Are you in? Click here to join me and put referral code: JOCELYNJAMES
Feel free to e-mail me here or direct message me on Instagram @notnecessarilyblonde if you have ANY questions at all! 
Xo -Jocelyn