You Asked & We Answered
W
e've been asked so many questions over these past few months about life, organization, love and more! We have decided to round up the top 10 questions and answer them today on Not Necessarily Blonde.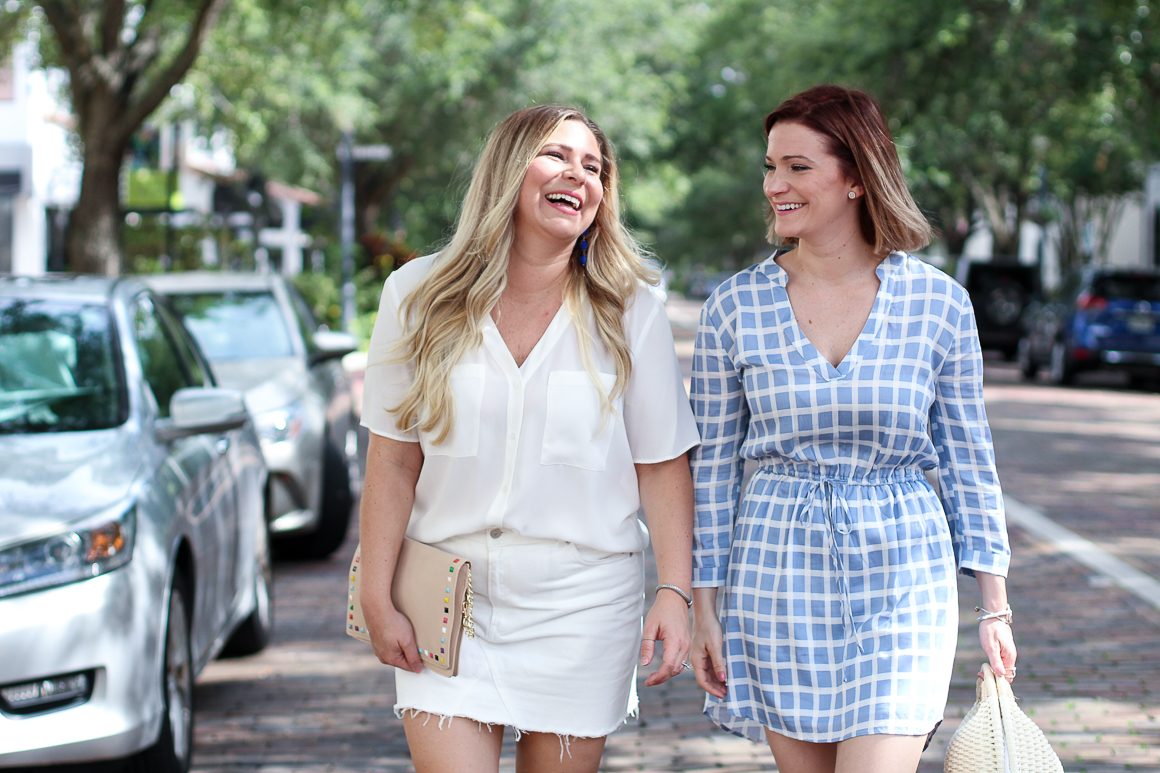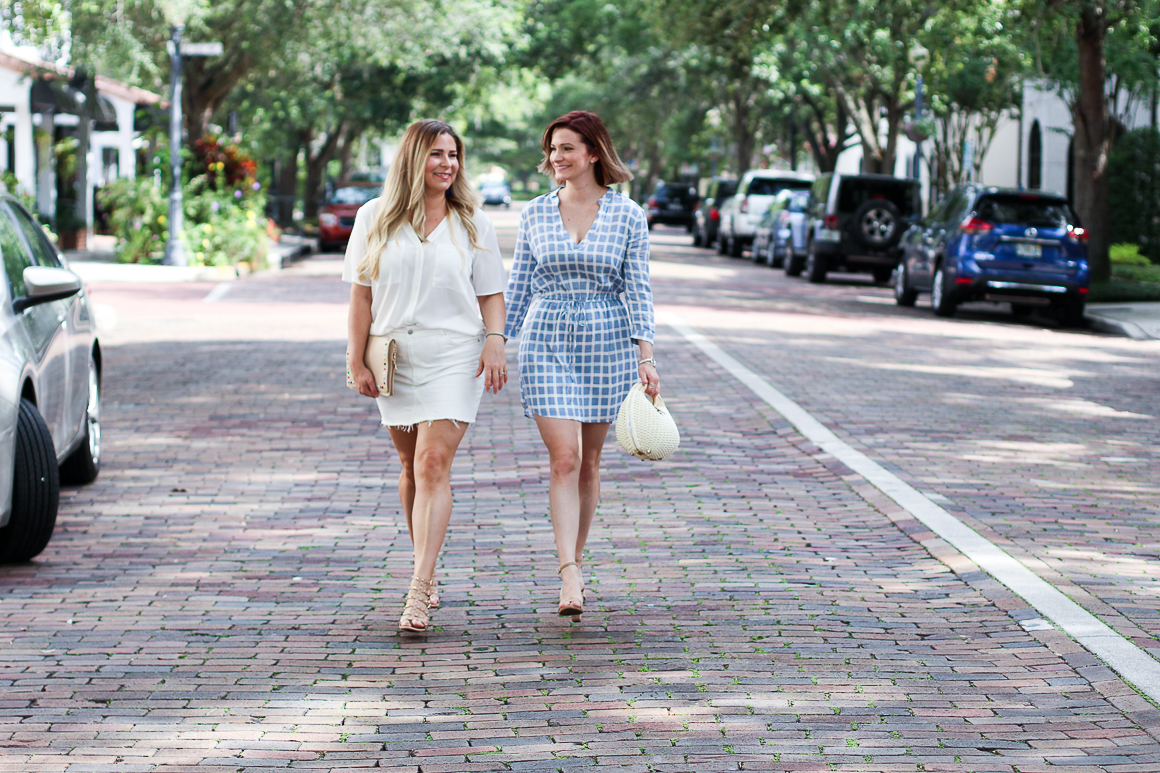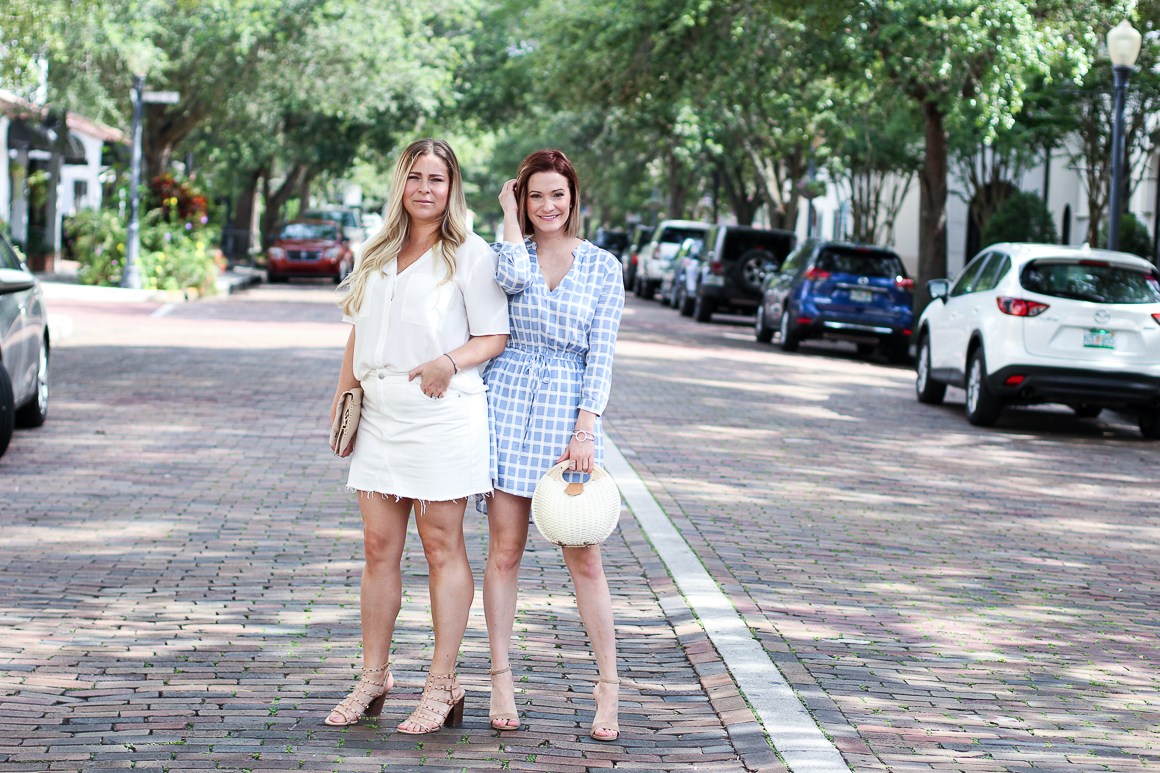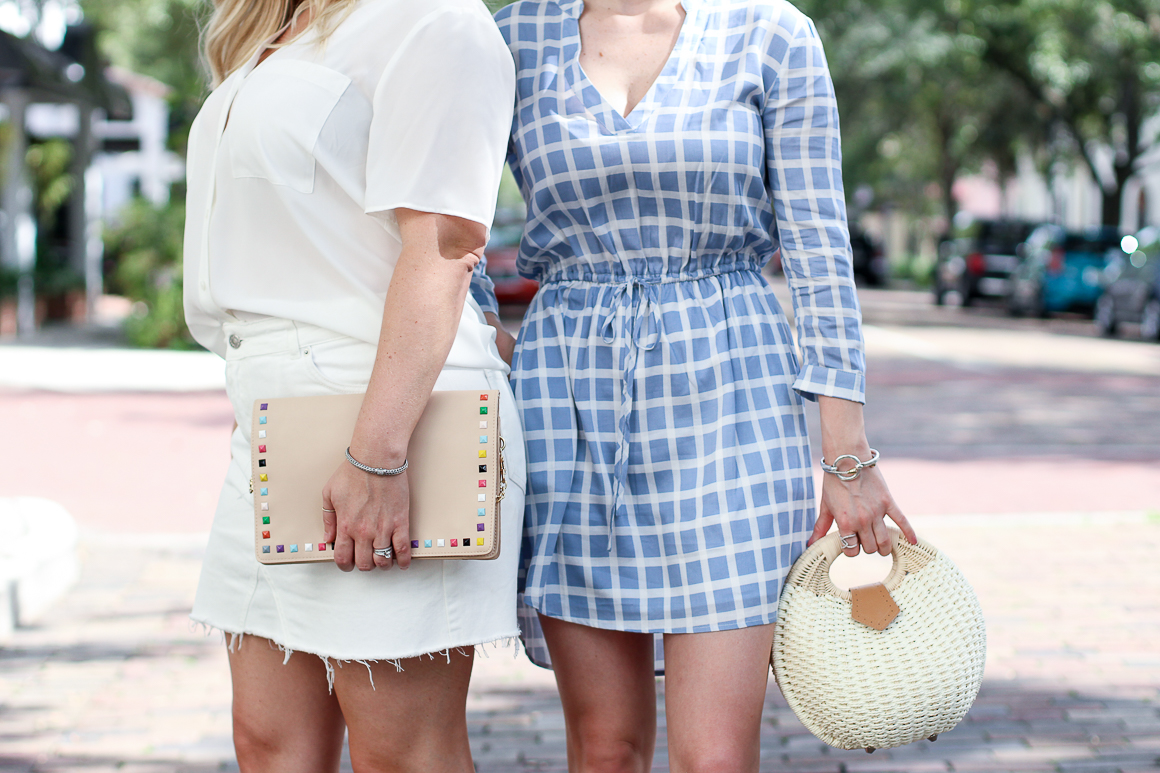 The Sisters Behind Not Necessarily Blonde
You asked & We Answered
Jocelyn:
1. What is your favorite Skin Care brand?
I am a major Aveno fan because I have sensitive skin
2. What's been the most challenging about working with family?
Trying to figure out when to be business partners and when to be sisters. I can forget we are sisters some of the time and talk about the blog all the time and forget to just chat as "sisters".
3. Who is one of your favorite designers?
This is so hard because I love all different types of designers, but one of my favorites would have to be Rachel Zoe. She is just an amazing stylist and now a designer, who doesn't love her?!
5. How long have you been married?
Brian and I met at our local skating rink when I was about 12 years old. We went to separate schools but had the same group of friends at the rink. I always thought he was annoying and well…a total jerk. Three years later, on a Friday night at the skating rink, we were the only two out of our group of friends that showed up. That night, I think we really got to know one another and started dating on and off from that night forward…The weird part is neither of us have been back to the skating rink since. We have now been married a little over 9 years.
6. How is the home renovations coming along?
It is going well. We are about three weeks out from moving in and I can't be more excited!  We are staying with my mom right now (week 10) and although that's been great, we are ready to to have a place of our own again. It is such a major undertaking but it is going to be totally worth it.
7. I know you have two dogs, are they really opposite from one another?
We have two dogs, Chloey (10) and Narco (8). They are total opposites!! Chloey is very independent and loves to be left alone (she has her cuddly moments) and Narco is the most dependent dog I think I know.
8. How would you describe your personality?
Laid back, loyal, and…persistent.
9. Who is one of your favorite bloggers?
Again, this is so hard because there are a ton of good bloggers. I have my favorites depending on the social media platform, Instagram: Julia Engel of Gal Meets Glam, Snap Chat: Mary Orton of Memorandum.
10. Where do you see yourself in 5 years? 
I hope to be helping others find themselves through fashion and style. I think it is so important to feel confident and amazing everyday in what you are wearing. Also, maybe start designing with my sister… we will see!
I hope to be helping others find themselves through fashion and style
11. What would you do differently, if you were doing it all again?
Honestly, when I started a blog back in 2012, I wish I had stuck with it and gave it more time. Back then no one really understood blogging, it was still so new. Which made it hard for me to understand it and really know what it could have done and where it could have taken me. Besides that I don't think I would do anything differently.
12. Have you ever thought about closing the doors?
(For those of you who don't know, we had a online clothing boutique for two years and just sold it back in Jan 2017).
To the boutique, yes… From the very beginning we never wanted to open a storefront and a little over a year after launching the boutique, we felt almost pinned into going the brick and mortar route. We actually almost opened a storefront earlier in 2016. We were literally a couple days from signing the lease and I called Chelsey one morning and said "I don't think this is the right move" and "I don't want to do it". See my husbands career is very demanding and I knew I had to put my marriage first. Even though I would love to own a successful clothing boutique, I couldn't work 7 days a week and keep my marriage… Thankfully my sister is so supportive in that and she agreed with me that the store wasn't the right answer. S owe sold the boutique earlier this year and here we are…
13. When you've had a bad day, what is your go to:
Shopping and wine!! 🙂
14. Favorite place you've ever traveled:
Lauterbrunnen, Switzerland. It is the most beautiful place I've ever seen and it holds a special place in mine and my families hearts.
15. What does your average day look like?
Wake up, drink coffee and catch up on the news/social media, work out, start working on NNB.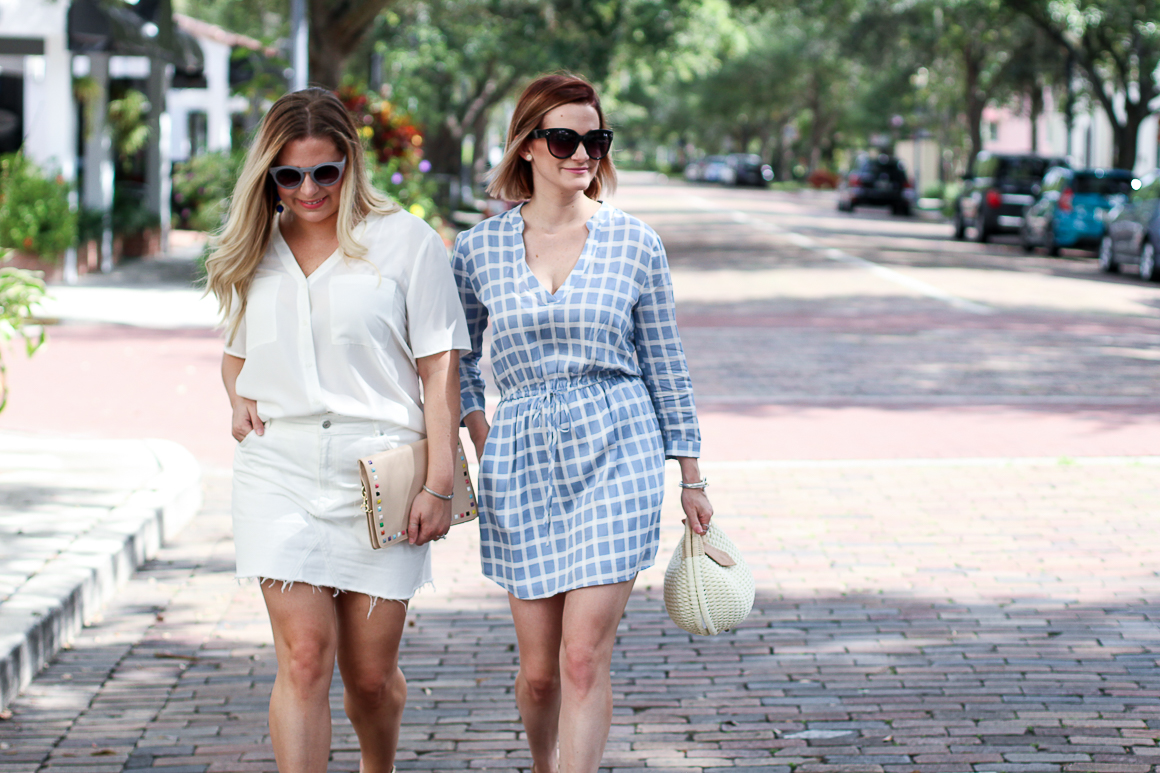 Chelsey:
1.What would you say to someone who's following you?
Don't forget who you are and where you're going. Growing up, I was very active. I cheered on three competitive cheer teams, I danced on a hip-hop and jazz team and I was in and out of the studio recording music. It isn't easy to juggle all the commitments… I also wanted to keep good grades and still be 'cool' while in middle school/high school. There were so many times I'd miss out on parties or going to the beach because I was busy with cheer or music. For me, I knew I wanted to do something great one day and I was never afraid to work really hard at anything I was doing. Putting in the hours wasn't something that I would even think about.  I wanted to be the best at everything I did. It is easy to get swept in with the 'wrong crowd'. Constantly I had to remind myself of who I was and where I was going. I didn't want to drink and party. I wanted to travel the world (even as a kid) and become something that was different than your average Joe! Every choice has an effect. YOU can choose where you're going, YOU can choose how you want to get there, YOU can choose your friends, and YOU can choose your future. Don't forget where you're going and who you are (for anyone).
Don't forget who you are and where you're going…
2. What has been the most challenging part of running a company?
Feeling like we're not doing a good job and figuring out when to 'turn off'. Sometimes I get super addicted to working on a project and finding the balance on when to stop can be hard. I equally find it hard to feel like we're making the right choices to continuously propel us forward. Jocelyn and I don't know what we're doing (let's get serious), but we're trying to figure it out every day. We read A TON and research different areas literally every day! It's honestly been one of the more rewarding processes I've experienced in a long time.
3. What is your beauty routine?
I was a nanny for about 5 years growing up and the women I worked for was a major skin care fanatic. I'm so glad because she taught me the importance of vitamin C serum on your skin, taking car of it against the son with sunscreen and more! My mom was always diligent, but she made me a total freak about it. Now, I wash my face every night and put a heavy face cream on it along with my neck. I also will do a mask several times a  month or even eye masks!
t it!
4. How far apart are you two?
Jocelyn and I are two years apart (I won't tell you who's older… haha) but, we've always been really close even when we were kids. We actually went to different high schools, but we've remained close. Since we've grown into adults, our relationship has become even tighter. She is kind of like my ride or die!
5. How do you balance two new companies with a personal life?
What personal life? No kidding, it depends on what's going on in the week. It's really important to me that I spend time maintaining my friendships with my girlfriends. I have girl's dinner on a fairly regular basis. I really think it's super important to treat our friendships similarly as we would relationships. When you're dating a man, you go to dinner, you vacation together, you talk about important things going on in your life. I try to treat my girlfriends that same way. I enjoy dinner with friends, sharing life over wine and who doesn't love vacations with the girls?
6. What brand do you hope to one-day work with?
As far as a top designer? I think I would really love to work with Zac Posen one day.
7. Where do you see yourself in 5 years?
Professionally: I work in New York City for a large staffing firm. I have client throughout the United States. I am also building a team, from scratch. We have gone from a team of 1 (myself) to a team of 7 in under 3 months. Training, process improvement etc…. it has been a lot. I'd love to see that come to life and become a successful division in the next year. For NNB – I'd love to see Jocelyn and I helping people in a myriad of ways. I would also love to do more public speaking… who knows maybe write a book (or podcast) one day! I would also love to design a clothing line with my sister. Personally… We'll see =)
8. What is your go-to outfit?
When I have to adult? (lol). I'm a dress kind of girl usually. They are just easy and don't hug the wrong places ;). When I'm having a casual day or working at my house, I am in a baseball hat with workout clothes typically.
9. Where do you want to travel next?
This is a great question… I love to travel and I am not sure I can just pick one. My top three would be: Japan, Germany and Thailand.
10. What apps do you use?
We use Snapseed and VSCO for photo editing, mostly. We also use Bettr for scheduling posts on Instagram. For our Editorial Calendar, we use Google Calendar right now, but will probably need to upgrade soon!
11. Is there a certain blogger you really like to follow?
I love Jacey Duprie from DamselInDior.com and Mary Orton from Memorandum. I think they both are very real, candid and hilarious! Not to mention, I love their style! If you've not checked out their Snapchats… I highly recommend it!!
12. What do you do to stay fit?
I'm not a sweets person usually (unless it is strawberry cheesecake). I really love carbs (oh the horror, I know) so for me, trying to exercise on occasion is key. I'm not a 'gym' kind of girl though. I prefer more yoga or running outside etc. However, I should be better when it comes to fitness.
13. How do you stay organized?
I love lists, calendars and color coding! I don't know if its a blessing or a curse. I have always had this weird knack for scheduling and pre-designing when things need to happen for success. I think my favorite thing about running the NNB Sisters brand is the editorial calendars… they make me happy =)
14. Top 3 things you can't live without?
Haha I only get three? My phone (that sounds bad right?), my poodle because she is my sidekick and my journal.
15. Best advice you've ever received?
Pull your shit together! (kidding). Best advice I've ever received. Today is just as great as tomorrow. Know where you want to end up so you can figure out the steps you need to take to get you there! Dream big and go get it!
Starting something will at least propel you to figure out how to get where you want to go!
If you have more questions you want answered, feel welcome to email us and we will get to every one of them!
XX,
NNB Sisters (Jocelyn & Chelsey)